The Character Everyone Forgets Mike Epps Played On The Sopranos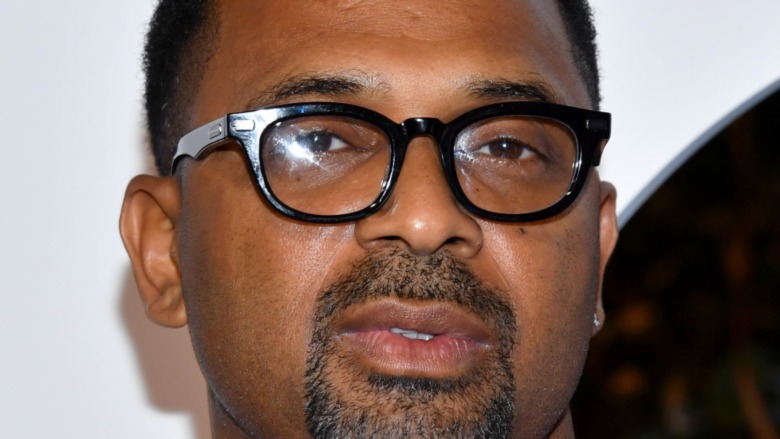 Amy Sussman / Getty Images
"The Sopranos" had a ton of small appearances from big stars before they were famous. In just a few examples: Lady Gaga played the object of A.J. Soprano's affection; Michael B. Jordan's character bullied a young Tony Soprano; and Lin-Manuel Miranda annoyed Tony Soprano as an unhelpful bellboy. One of the earliest bit roles by stars who got big later went to comedian Mike Epps, who appeared in "46 Long," which was Episode 2 of Season 1 of HBO's legendary crime series.
The episode aired in 1999. Epps' breakout role as Ice Cube's character's cousin Day-Day in "Next Friday" came the following year, which led to a successful career with roles in movies including "Resident Evil: Apocalypse," "The Hangover," and "Dolemite Is My Name."  One of his earliest credits, however, is "The Sopranos." 
Though Epps was mostly unknown as an actor when he booked his "Sopranos" role, he had already had some success as a stand-up comedian. Epps had even worked with HBO before, appearing on the "Def Comedy Jam" stand-up series and tour, which helped him break into show business.
In "46 Long," he had a small role, but a significant one that got in some trouble with the Soprano crew.
Mike Epps' cemented his Sopranos legacy with: 'Oh my Christ'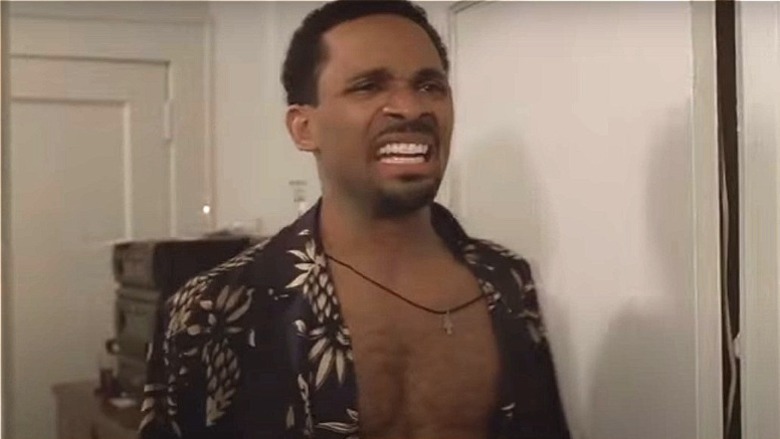 HBO
Mike Epps played Jerome, a small-time crook, who, along with his boyfriend Eddy (Yancey Arias), stole A.J. Sopano's (Robert Iler) science teacher's car, a Saturn. Carmela (Edie Falco) is upset when she finds out about the theft, and persuades Tony (James Gandolfini) to use his underworld connections to find the car. Tony puts Paulie (Tony Sirico) and Pu**y (Vincent Pastore) on the job, and they track down the thieves at their apartment.
Eddie answers the door, and the mobsters bust in and take him hostage. Jerome comes out of the bedroom and finds the gangsters in his living room and says his most memorable line: "Oh my Christ." Paulie and Pu**y take Jerome and Eddy to the chop shop where they dropped the car, but it's already been stripped for parts. So Pu**y orders them to go "boost another Saturn." The punchline is that the teacher gets his car back, courtesy of Tony Soprano, but the interior is a different color and the paint is still wet.
In an interview with Couch Surfing reminiscing about his "Sopranos" role, Epps claimed — and we can't put a big enough "allegedly" in front of this, especially because Epps and James Gandolfini weren't in any scenes together and therefore may not have been on the set at the same time — that the late "Sopranos" star was "really mob connected." When they were filming, there were "real hitmen" hanging around the set, according to Epps. He joked that it was no big deal, though, because he used to be a hitman himself.