This Is The Best Relationship In Pretty Little Liars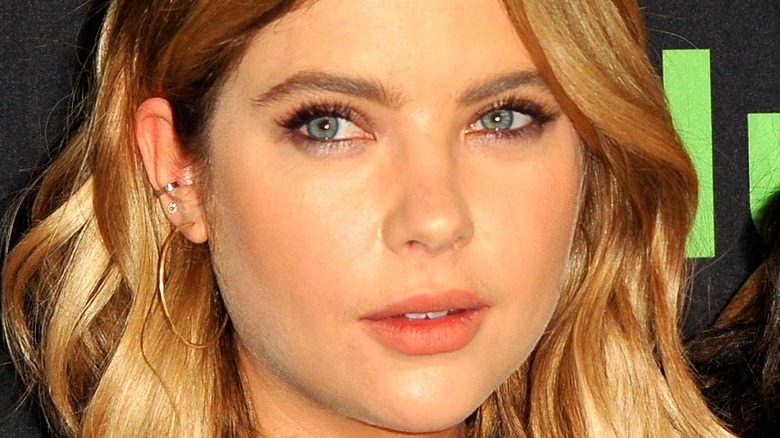 Shutterstock
The teenagers at the center of "Pretty Little Liars" had more than their fair share of drama. The four best friends — Aria Montgomery (Lucy Hale), Emily Fields (Shay Mitchell), Hanna Marin (Ashley Benson), and Spencer Hastings (Troian Bellisario) — found themselves constantly harassed by an anonymous stalker named "A" after their friend Alison DiLaurentis (Sasha Pieterse) disappeared. Not only did they have "A" to contend with, but they each had complicated personal lives that made their predicament all the more stressful, as "A" threatened to reveal everyone's most personal secrets.
The girls also had a tendency to find toxic romantic partners. Aria's completely inappropriate relationship with her teacher was just one of the several bad pairings over the course of "Pretty Little Liars," but each of the main characters was involved in at least one unhealthy relationship. Thankfully, most of the girls ended up with much better partners by the show's end, and while some of the matches are definitely swoon-worthy, we're here to talk about the best relationship in "Pretty Little Liars."
Hanna and Caleb were meant to be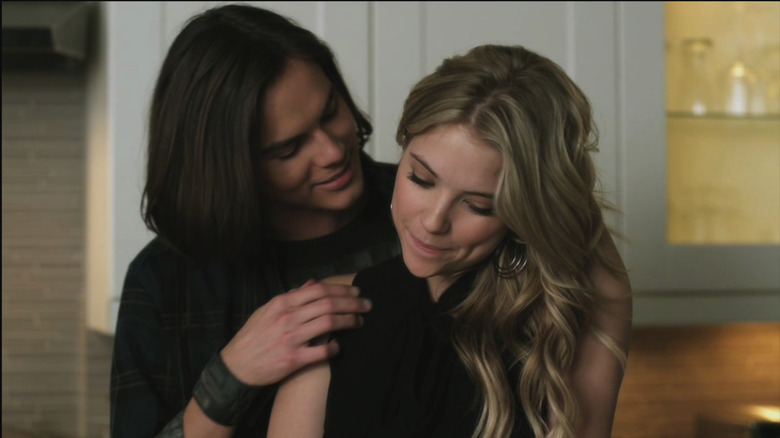 Freeform
When the blonde and spoiled Hanna first got together with bad boy Caleb Rivers (Tyler Blackburn), it was a classic case of opposites attract. The two kept their friendship a secret at the start when Hanna let Caleb live in her home — unbeknownst to her mother. The pair slowly developed feelings for each other, and it was (a long and complicated) history ever since.
While Hanna and Caleb were not a perfect couple by any means — they broke up and got back together several times over the show's run — they both grew a lot and proved that they were serious about being together for the long haul. They also had serious relationships with other people, but ultimately realized they wanted to be with each other. "Pretty Little Liars" ended with the two getting married and announcing Hanna's pregnancy, and we were ecstatic to see they got to have their happy ending.