This Was Alison's Worst Quality In Pretty Little Liars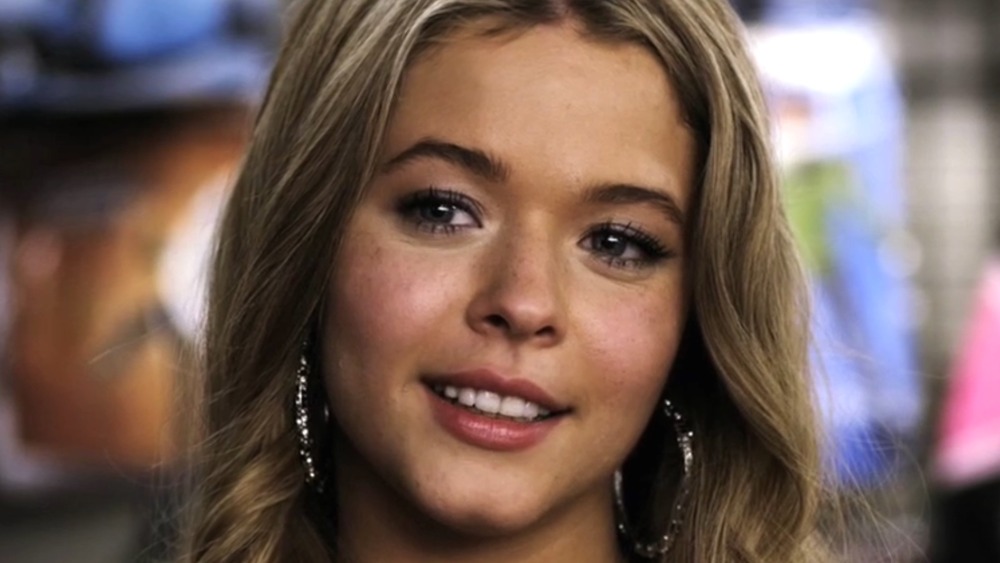 Freeform
Pretty Little Liars was a smash hit for Freeform with seven seasons, 160 episodes, one very confusing series finale, and a very dedicated fandom. The series followed a group of teenage girls navigating high school and the romances that come with it, in addition to the murder of one of their best friends. Aria Montgomery (Lucy Hale), Hannah Marin (Ashley Benson), Emily Fields (Shay Mitchell), and Spencer Hastings (Troian Bellisario) spent years trying to solve the murder of Alison DiLaurentis (Sasha Pieterse), who — spoiler alert — never actually died.
The most we see of Alison in the first season is all a flashback, and she proves to be one of the worst friends a person can have. She blackmails all those close to her, she collects secrets, she body-shames, she literally blinds someone, and she bullies more than a handful of classmates at her school. Basically, Alison is the literal worst. But out of all her negative attributes, one takes the cake, as it results in all the others falling below it.
Alison DiLaurentis is a L-I-A-R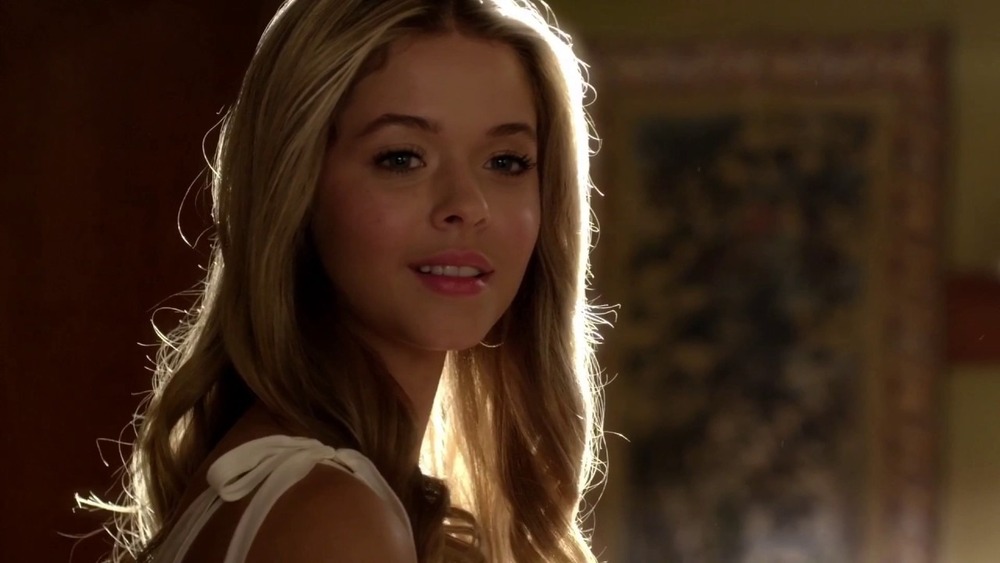 Freeform
Sure, it's in the title of the show, so what else did we expect? It's not just Alison who is a major liar, though — all five of the friends have told a fib or two in their day, but Alison turned lying into an art form. For instance, one of the bogus lies Alison tells is that Toby Cavanaugh (Keegan Allen) has been spying on her, and she has her minions throw a stink bomb into his garage as revenge. Toby's stepsister Jenna Marshall (Tammin Sursok) ends up getting blinded in the accident, as a firecracker was thrown into the garage and not a stink bomb. The fact of the matter is that Toby was never spying on anyone, and Alison's lie cost someone their vision. Naturally, she then lied to others outside the circle on whose idea it was to set off the stink bomb, and things got worse.
Additionally, Alison and high school teacher Ezra Fitz (Ian Harding) had a brief fling when she was 15 and he was around 21 years old. Of course, she lied about her age, saying she was older and putting Ezra in a dangerous position, but we're not here to make excuses for the creepy English teacher. She also hid the relationship from her friends, and Aria ended up dating her teacher later on.
Let's also not forget that Alison hid for years, as friends and family presumed her to be dead. The girls were taunted by several different "A's," and a few even had brushes with death. It would have been so easy for Alison to just come forward and admit that she was alive, and it would have saved her friends a whole heck of a lot of hurt, but what fun would that have been? Pretty Little Liars probably never would have existed without Alison's lies, but that doesn't make them excusable!