This Is The Worst Relationship In Pretty Little Liars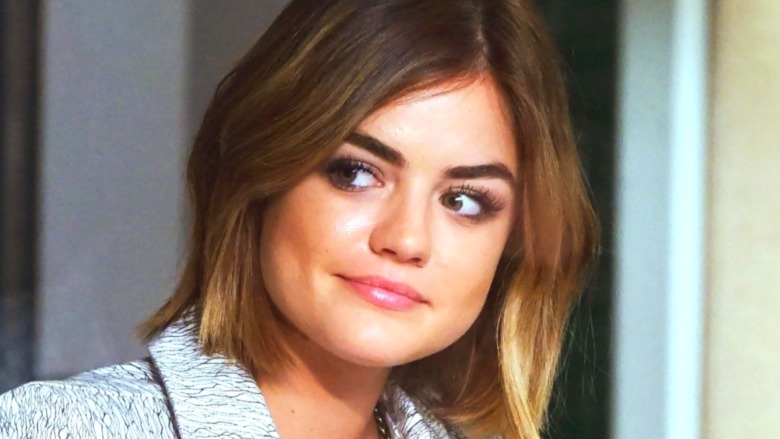 Freeform
The Freeform mystery series Pretty Little Liars was known for its outlandish plot twists and great outfits. It also arguably had some of the most questionable relationships in teen TV drama history, thanks to the fact that almost everyone in the town of Rosewood, Pennsylvania, had secrets to hide. Pretty Little Liars centered on four high school best friends: Spencer Hastings (Troian Bellisario), Aria Montgomery (Lucy Hale), Hanna Marin (Ashley Benson), and Emily Fields (Shay Mitchell). When the leader of their group, Alison DiLaurentis (Sasha Pieterse), went missing, the four remaining girls started getting harassed and stalked by the mysterious "A," who seemed to know everyone's secrets.
Amid the mystery and drama, Pretty Little Liars had tons of relationships, with some of the romantic interests having trysts with more than one of the main characters throughout the show. While the most infamous relationship is undoubtedly the problematic coupling of the high-school teacher Ezra Fitz and Aria, we have to argue that there's yet another relationship that was even worse.
Melissa and Ian were a toxic couple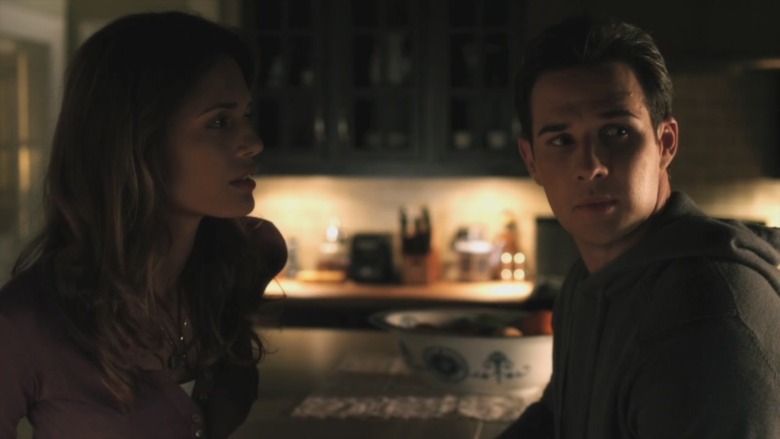 Freeform
At the beginning of the show, Spencer's older sister Melissa (Torrey DeVitto) gets back together with — and eventually marries — Ian Thomas (Ryan Merriman). However, before they reunite, we learn that Spencer and Ian had a fling behind Melissa's back the first time they were together. Not to mention, he also had a fling with Alison before she disappeared (and when she was just 15). Gross. Melissa wasn't the perfect person, but nobody deserves to be continually disrespected like that.
Apart from being a cheater and liar, Ian also had a violent streak. He went so far as to attempt to kill Spencer when he thought she had information that would expose his and Alison's "relationship," though thankfully, he got his comeuppance before he could cause any permanent damage. Later in the series, we also learned that Ian was part of the N.A.T. Club when he was in high school. What's wrong with being involved in extracurriculars, you ask? The club name stood for Nos Animadverto Totus, meaning "we see all" — fitting for a club that literally filmed underage girls through their bedroom windows.
Melissa and Ian were a horrible couple not only because Ian was an awful partner, but also because their relationship was full of deceit, and it felt like Melissa often didn't realize how bad Ian was deep down. She definitely deserved better.