The Character Everyone Forgets Sarah Shahi Played On The Sopranos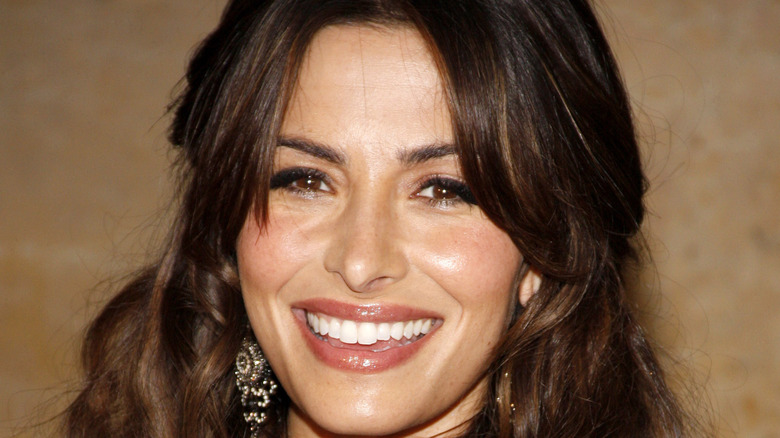 Shutterstock
For any aspiring actor, it can be hard to figure out how exactly to break into Hollywood. Sarah Shahi's path to television stardom began as a Dallas Cowboys cheerleader. Shahi, known for her TV roles in shows like "Person of Interest," "Chicago Fire," "Alias," and "The L Word," said the "rigorous audition process" for the Dallas Cowboys prepared her for Hollywood.
From there, Shahi worked her way up and landed parts in shows like "Dawson's Creek" and "Supernatural." And in 2007, the actress guest starred on an episode of "The Sopranos." HBO's classic mob family drama is known for having a star-studded roster of guest stars over the years, including actors like Paul Dano, Michael B. Jordan, and Cristin Milioti.  Shahi, however, got the chance to play a pivotal role in one of the show's final episodes. Here's where you can find her — along with the death of one of the show's major characters.
Sarah Shahi guest starred as Sonya Aragon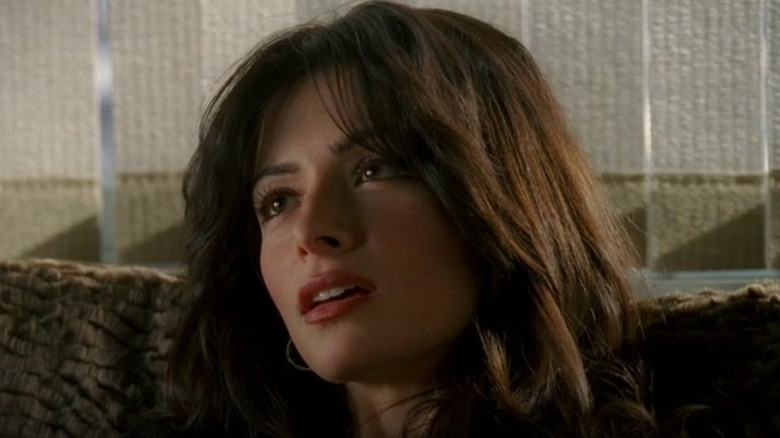 HBO
Only a few episodes shy of the series finale of "The Sopranos'" is an episode titled "Kennedy and Heidi." Shahi appears in the episode as Sonya Aragon, a Vegas stripper who once had a fling with Christopher (Michael Imperioli). Tony (James Gandolfini) meets Sonya after taking a trip to Las Vegas. The episode is a crucial one in the show's run because Christopher is critically hurt after he and Tony survive a car wreck. Tony's nephew suffers serious injuries and admits to his uncle he won't pass a drug test, leading Tony to suffocate, and subsequently kill, him.
Tony informs Sonya about Christopher's death and the two have a long night of becoming intimate, taking peyote, gambling, and watching the sunrise.
"Kennedy and Heidi" received critical acclaim for its stellar performances and even landed director Alan Taylor an Emmy for his work on the episode.
This episode helped boost Shahi's own career, too. In an episode of the podcast "10,000 NOs" Shahi says she has done so many TV shows over the years, but "that one episode did more for me than all of my TV shows combined." We can think of worse ways to launch your career than a standout episode of "The Sopranos."