The Character Everyone Forgets Cristin Milioti Played On The Sopranos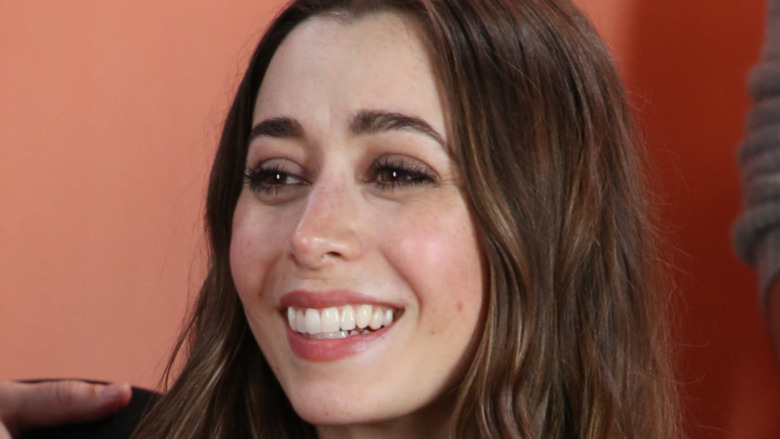 Phillip Faraone/Getty Images
The recent science fiction HBO Max series "Made For Love" and the time loop comedy "Palm Springs" have one thing in common: versatile, wide-eyed actress Cristin Milioti. The talented performer first broke out in 2014 when she played the titular character during the final season of "How I Met Your Mother," endearing herself to fans with her warm, funny presence even if the show infamously killed off her character. Since then, Milioti has acted regularly in film, TV, and even on stage, where she belted out "Changes" as part of the David Bowie musical "Lazarus."
Even fans of her TV roles in "Fargo" and "Made For Love" may not know about the HBO series Milioti guested on very early in her career. In 2006, the young actress landed a recurring part on the existentialist mob drama "The Sopranos," even if it was a small enough character that it would seem easy enough to misplace her in the sprawling cast. If there's one word you could use to describe Milioti, you could go with "memorable."
The Sopranos was Milioti's first real acting job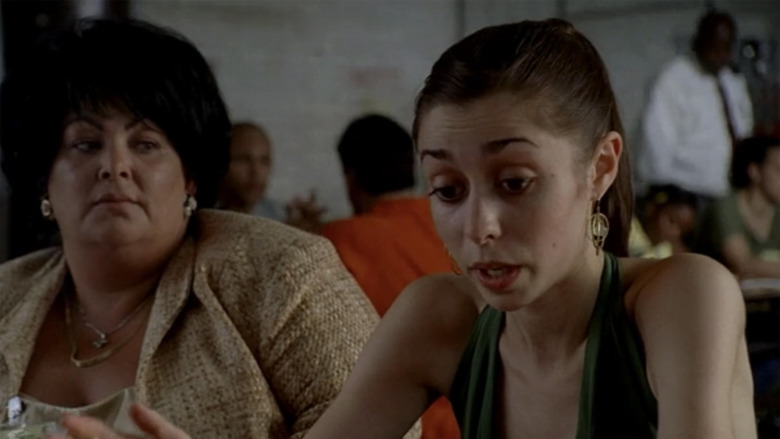 HBO
Milioti appeared in the final season of the HBO crime series as Catherine Sacrimoni, the youngest, college-aged daughter of New York mobster John "Johnny Sack" Sacrimoni and his wife Ginny.
Catherine only shows up in three episodes of the whole show and primarily in the context of John's imprisonment during the show's last episodes. She's a small recurring character and doesn't have her own dramatic plot, but Milioti still gives a great performance in scenes where she's not the full center of attention. As with many "Sopranos" characters, Catherine has some rather obvious issues with her family. As a result, she has one of the funniest angry outbursts in a show chock full of them, but she's nevertheless shown truly grieving at her father's deathbed alongside her mother and sister.
In an interview with "Running Late", Milioti credited "Sopranos" actor/director Steve Buscemi with getting the actress her first official acting job on the show, even if she claims she had little idea what she was doing at the time. Watching her performance now, it certainly doesn't feel that way, and it's a testament to Milioti's charisma and talent in a career now spanning over 15 years.