The Character Everyone Forgets Michael B. Jordan Played On The Sopranos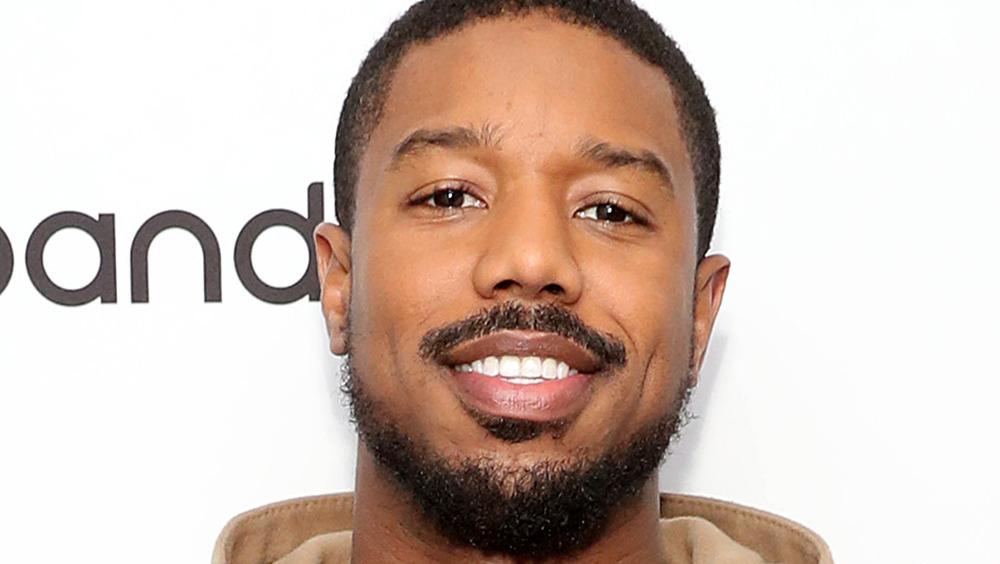 Cindy Ord/Getty Images
Michael B. Jordan has become one of the biggest stars in Hollywood. Starting with his role on the critically acclaimed HBO drama The Wire, he has wowed audiences with his incredible acting talents since he was a child. Jordan further impressed audiences as a teen starring on the ABC soap opera All My Children and, later, the beloved drama Friday Night Lights. He's gone on to star in some of the most iconic films of the 2010s, including Fruitvale Station and the Rocky-inspired Creed series (he'll be reprising that role in the third installment, out 2022). Of course, many know him as villain Erik Killmonger from 2018's massively successful Black Panther.
While many people know Jordan from his time on The Wire, some fans might be surprised to know that he actually got his acting start on another HBO drama. That's right — Michael B. Jordan's first acting credit was on The Sopranos. But who exactly did he play on the legendary prestige drama? 
A small role that led to big things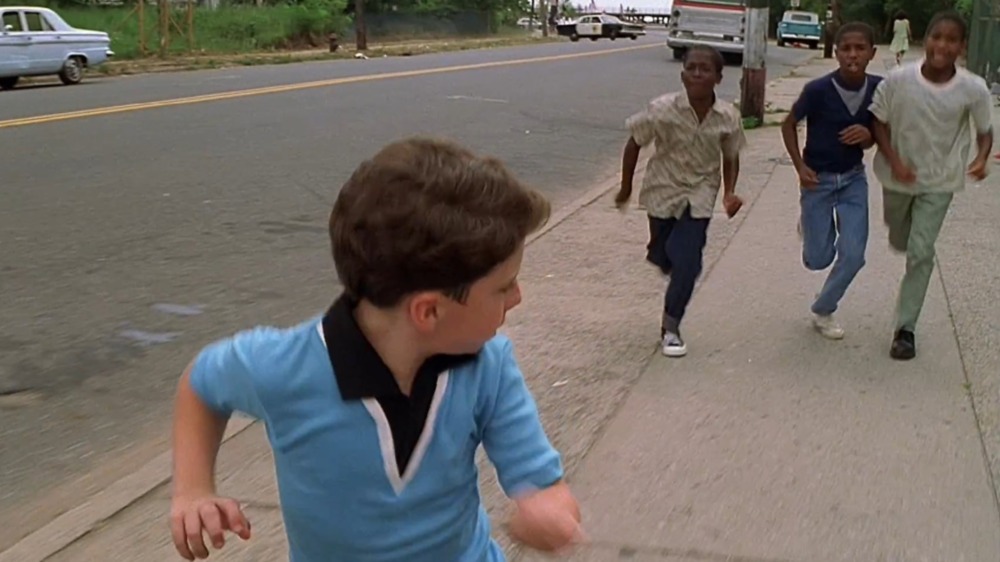 HBO
Michael B. Jordan appeared in The Sopranos' first season in 1999, in episode 7. In this episode, Tony Soprano's son, Anthony Jr., is having problems at school, leading Tony to reflect on his own childhood with therapist Dr. Melfi. The episode contains flashbacks to Tony's childhood, which is where we see Jordan. He plays a child living in 1960s Newark, New Jersey, harassing a young Tony. Jordan himself grew up in Newark, which likely made the role extra exciting for him.
Jordan's appearance (pictured above, second from right) in the episode is less than 30 seconds, so even the most obsessive Sopranos viewers may not have noticed the familiar (albeit much younger) face. He was only 12 years old during the series' first season, but HBO executives clearly saw something special in the young actor, casting him just three years later to play Wallace on The Wire. Michael B. Jordan has been doing incredible things since, and we've loved watching his star power grow over the past two decades.