The Movie Like Bend It Like Beckham That Sports Fans Need To See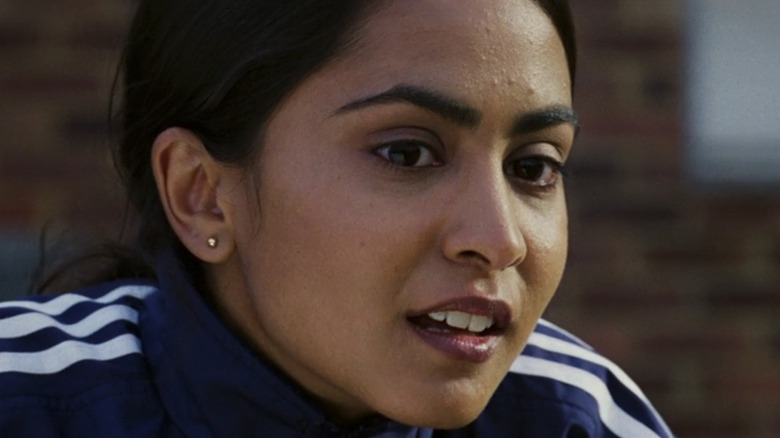 HelkonSK
Those who enjoy sports movies have likely heard of "Bend It Like Beckham," the romantic dramedy about tradition, love, and soccer. The heartwarming film stars Parminder Nagra as Jesminder "Jess" Kaur Bhamra and Keira Knightley as Juliette "Jules" Paxton, two girls from very different backgrounds who share a love of soccer. While Jess comes from a traditional British Indian Sikh family, Jules is white, and her family (mainly her father) is much more accepting of her soccer aspirations.
When Jules sees Jess playing in a park one day, she invites her to try out for her team, the Hounslow Harriers. Jess earns a spot on the roster but has to hide it from her disapproving parents who don't think women should play sports. Throughout the film, Jess has to balance her secretive soccer career as the Harriers ascend in the league, while her family plans an elaborate wedding for her sister, Pinky (Archie Panjabi). Even when her parents discover she's been lying about playing sports, Jess does whatever she can to prove her skill and earn approval from her family.
If you're on the lookout for a sports movie that's similar in tone and just as entertaining as "Bend It Like Beckham," you have plenty to choose from — but there's one in particular that you absolutely must see.
She's the Man is an empowering flick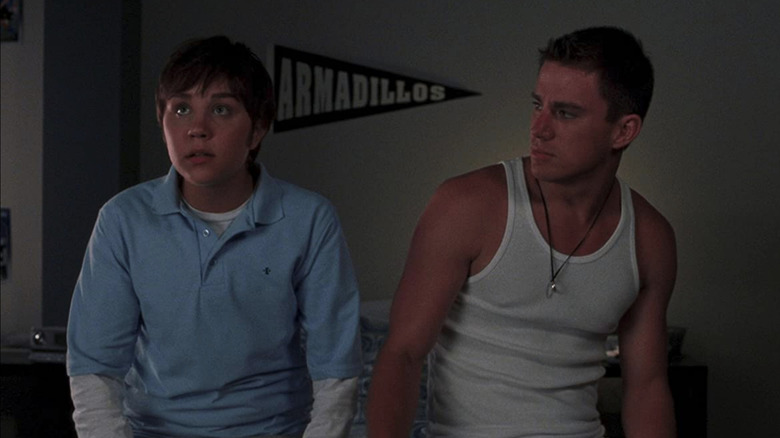 Dreamworks Pictures
Inspired by the plot of Shakespeare's "Twelfth Night," the 2006 romantic comedy "She's the Man" is a perfect watch for fans of "Bend it Like Beckham." Starring Amanda Bynes and Channing Tatum, "She's the Man" centers around Viola Hastings (Bynes), a talented soccer player whose school Cornwall cuts the girl's team. When her twin brother Sebastian (James Kirk) ditches his boarding school, Illyria, to play music in London, Viola assumes his identity and tries out for the boy's team at his school instead, hoping to show her ex-coach (Robert Torti) and ex-boyfriend Justin (Robert Hoffman) that she deserves to play.
Comedy ensues as Viola (now disguised as Sebastian) attends Illyria and tries to pass as a boy, though she falls for her teammate Duke Orsino (Tatum) in the process. Though a bit outdated at times, it successfully pokes fun at gender sterotypes and is ultimately an uplifting film that proves girls — and guys — can do anything they put their minds to. Fans of "Bend It Like Beckham" will appreciate the feminist messages of equality and empowerment in "She's the Man," not to mention the exciting soccer sequences and hilarious one-liners. There's also plenty of romance and touching moments throughout as Viola tries to navigate the world her overbearing mother envisions for her while keeping her identity a secret.
"She's the Man" is available to rent on Amazon Prime and YouTube.