The Underrated Amanda Bynes Comedy You Can Catch On Amazon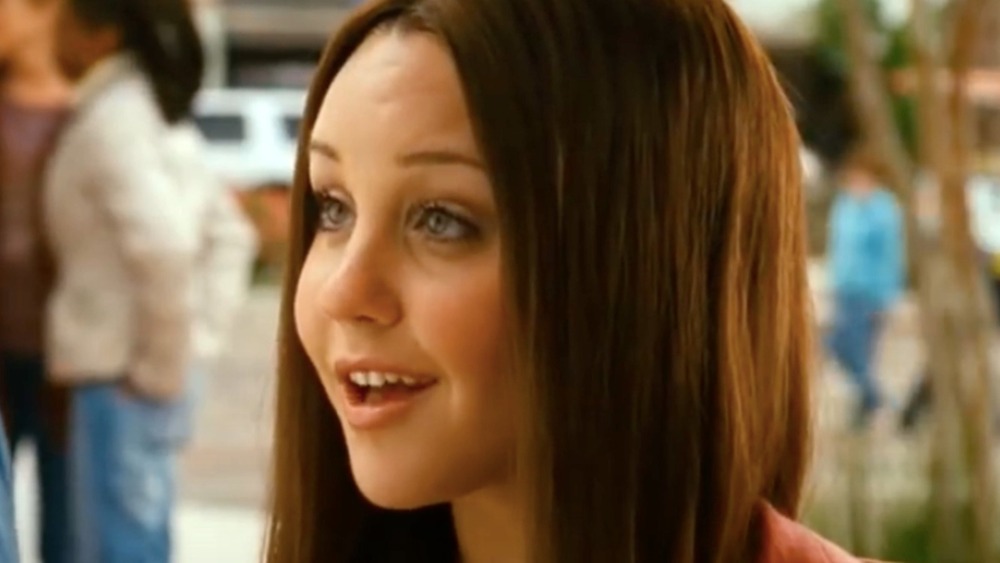 Universal Pictures
It's a shame that Amanda Bynes' struggles with substance abuse and mental illness derailed her career in Hollywood for many reasons, and one of those reasons is that she is a tremendously gifted comic actress who could have provided audiences with thousands of laughs in television shows and movies that never ended up happening. She had a great run between 1996 and 2010, rising to fame on Nickelodeon's teen sketch show All That, getting her own spin-off The Amanda Show, transitioning to older roles with the sitcom What I Like About You, and appearing in memorable films like She's the Man and Hairspray. The actress hasn't been in a movie or on a show since 2010's Easy A, and her presence is missed.
She was often the best part of underwhelming projects, elevating mediocrity into something watchable, even funny. One such movie is 2007's Sydney White, which is streaming on Amazon. The modern-day riff on the Snow White story wasn't a critical or box office success, but it's well-liked by fans because of Bynes' charming performance. 
In the film, Sydney's mother dies when she's nine, leaving her plumber father to raise her with help from his construction worker pals. As a result, Sydney has a pretty tomboyish personality. She goes off to college and pledges the sorority her mother belonged to. Even though she doesn't really fit in, she becomes popular at school, which draws the ire of her wicked sorority sister Rachel Witchburn (Sara Paxton), who publicly humiliates her and kicks her out of the sorority. Sydney is then rescued by a group of seven dorks — college boys who each have a goofy distinguishing characteristic and who help Sydney stop Rachel's reign of terror. It's a classic slobs vs. snobs college movie plot with a fairytale twist.
Sydney White is streaming on Amazon Prime Video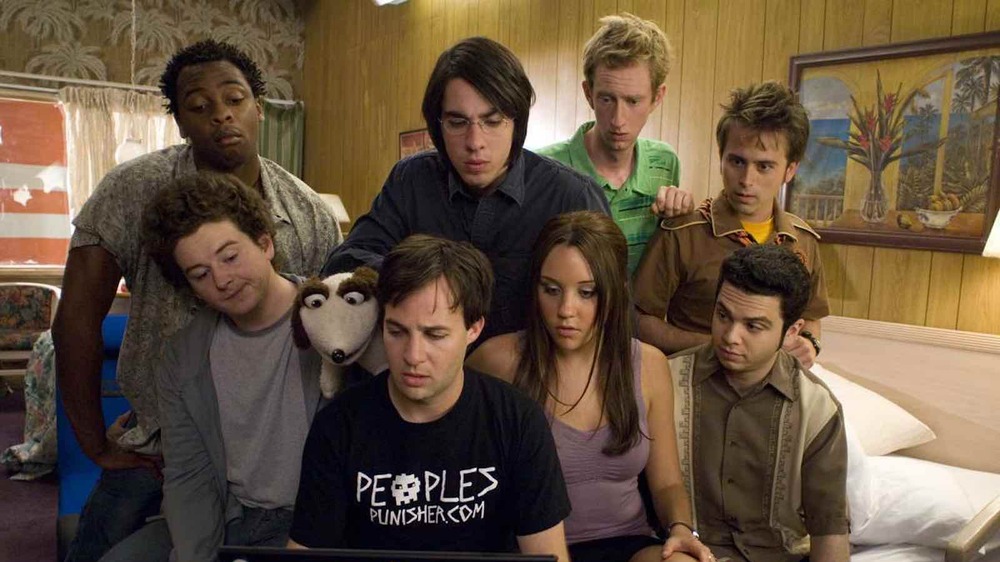 Universal Pictures
Sydney White wasn't a box office success — it made $13.6 million worldwide against a $16.5 million budget, according to box office data website The Numbers — but it became well-liked among people watching at home. Now that it's available to stream on Amazon, the movie is finding new converts and also being revisited by fans.
The film has a 35% critics rating on Rotten Tomatoes, rendering it "Rotten" by the site's standards. But though critics didn't like Sydney White itself, they praised Amanda Bynes' performance. "Sure, practically every moment in Sydney White is predictable, but Bynes makes it quite watchable with an energy, enthusiasm and natural screen presence that makes Sydney White a delightful, if slight, way to spend a Saturday afternoon with the family," The Independent Critic's Richard Propes wrote in his review of the film. The audience score on Rotten Tomatoes is much higher, however, with 70% of users giving it a positive score out of over 250,000 ratings. Unless there was some kind of Amanda Bynes stan campaign to juice the number on Rotten Tomatoes back in the day, people who watch Sydney White like it. (And if they were juicing the number, it would probably be higher than 70%).
The movie was directed by Joe Nussbaum and written by Chad Gomez Creasey. The supporting cast includes Manifest's Matt Long as Sydney's love interest Tyler Prince (get it?), as well as Empire co-creator Danny Strong and Freaks and Geeks' actor Samm Levine as members of the seven dorks.
Sydney White isn't a perfect movie, but it's a bittersweet reminder of how good of a comedy star Amanda Bynes once was.