The Untold Truth Of Bollywood Superheroes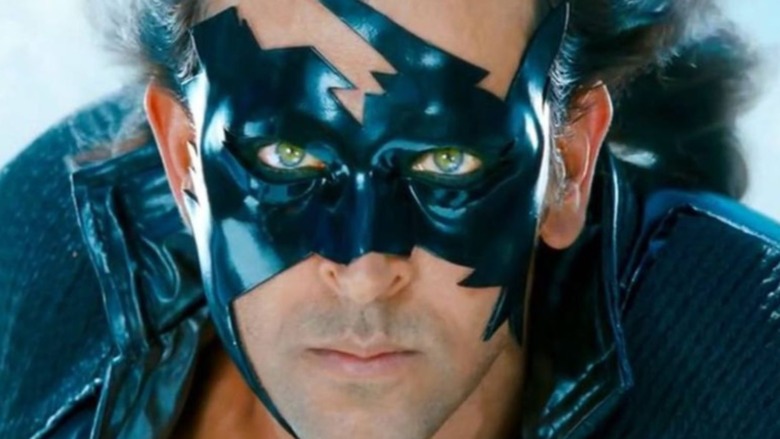 Yash Raj Films
Bollywood has an interesting reputation overseas. While the word "Bollywood" refers to India's Hindi language film industry based in Mumbai, it tends to conjure up a very specific kind of movie. But Bollywood offers as diverse a set of film genres as Hollywood or any other movie industry. The stories coming out of Mumbai include romantic comedies, crime dramas, action blockbusters, legal dramas, and many more. 
And while they may not be as well known around the globe as the films based on Marvel and DC comics, Bollywood is also producing a growing crop of superhero movies. In truth, India's earliest superhero movies are a lot older than you might guess. While Mumbai filmmakers may hope to reproduce the same kind of success that American superhero franchises enjoy, their creations are more than just carbon copies of the Avengers or the Justice League. Bollywood's superheroes have their own unique flavor, setting them apart from their Western counterparts, and while some are more successful than others, one thing the Hindi film industry learned early on was that trying to merely copy American heroes was a recipe for disaster.
To learn more about their history, their ups and downs, and what sets them apart, keep reading for the untold truth of Bollywood superheroes. 
India has been making superhero movies for longer than you realize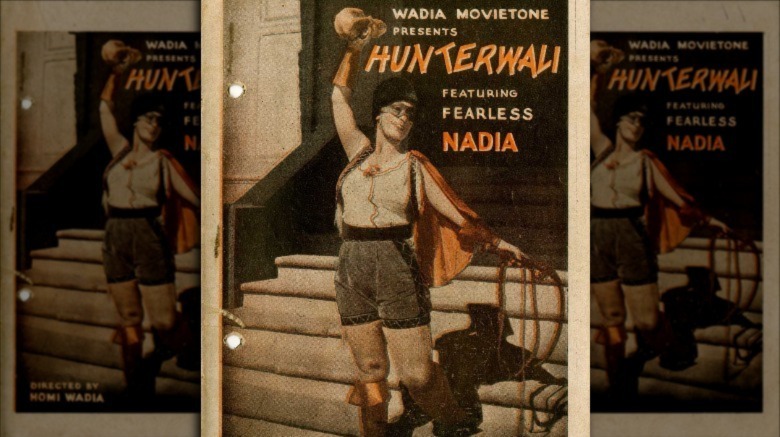 Wadia Movietone
In a 2012 column for Hindustan Times, Gautam Chintamani — an author who's written extensively about Hindi cinema — dives into the history of Indian superheroes. And in his article, he points out that while many still think of 1987's "Mr. India" as one of the first superhero films of Hindi cinema, there are much earlier examples from before the term "Bollywood" was even coined.
While some might argue about whether or not it counts as a superhero film, Chintamani points to "Suvarna Kamal" as an example. This 1926 silent film stars Master Vithal as a "masked buccaneer" who comes into conflict with a powerful goddess on his quest to claim a golden lotus. And a decade later in 1935, there was "Hunterwali" — alternatively known as "The Princess and the Hunter" — which is much more clearly in line with the superhero genre. In this particular film, actress and stuntwoman Mary Ann Evans, known by the stage name of Fearless Nadia, plays Princess Madhuri. She becomes a masked vigilante to fight evil and protect the poor, eventually confronting the villainous Ranamal who's imprisoned her father. 
Yeah, there's singing and dancing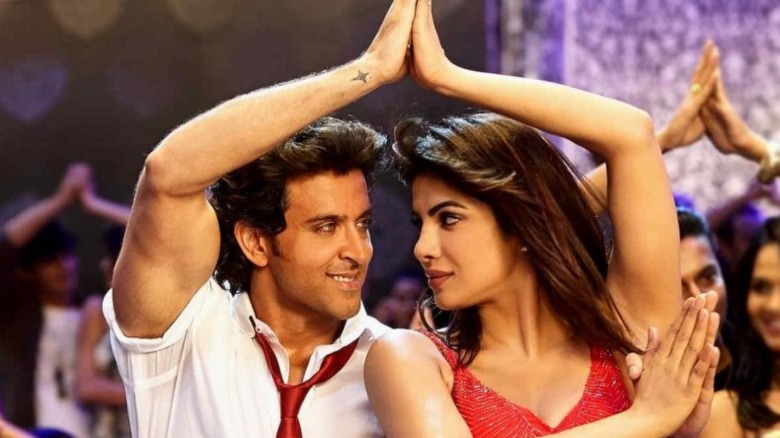 Yash Raj Films
One of the things Bollywood films are known for is their elaborate musical scenes, often involving more dancers than the Avengers have members. We rarely, if ever, experience similar scenes in American superhero films, so those unfamiliar with Hindi cinema may naturally be curious about whether or not Bollywood's superheroes sing and dance along with the industry's other stars.
If you love those musical scenes, consider yourself comforted, and if you aren't a fan, consider yourself warned — Bollywood's superheroes often find themselves getting down in public with their love interests and a few dozen strangers. From the late Sridevi's comically brilliant performance of "Hawa Hawai" in "Mr. India" to Hrithik Roshan romancing Priyanka Chopra at the circus to "Dil Na Diya" in 2006's "Krrish," the superpowered champions of Hindi cinema include singing and dancing in their battles against injustice. Even a relatively darker and more grounded film like 2018's "Bhavesh Joshi Superhero" includes musical numbers.
It may seem bizarre to Western sensibilities, but opening up to new experiences can be a great thing. After all, the series may not include musical numbers, but who among the many viewers of "The Falcon and the Winter Soldier" didn't fall in love with the Zemo dance?
Bollywood's superhero movies don't fly as high as Hollywood's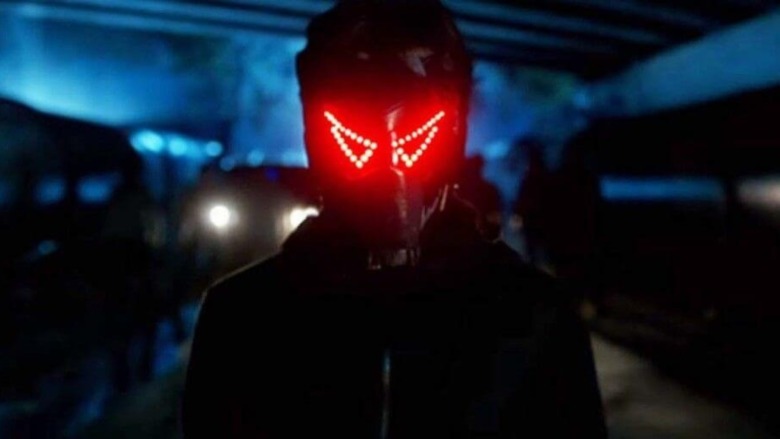 Eros International
Considering that in the States and beyond, superhero films have so overwhelmingly dominated the movie marketplace that celebrities like Martin Scorsese have trashed the genre as a whole, it may be surprising to learn that costumed champions of justice don't rule the movie marketplace everywhere. This is particularly true in Hindi cinema where — while filmmakers continue to try to replicate the success of Marvel Studios — superhero movies often fight an uphill battle to break even.
In his 2012 column for Hindustan Times, Gautam Chintamani writes that one of the biggest hurdles for Hindi audiences are superheroes' strange costumes. He points out that plenty of characters in Bollywood movies manage godlike feats, but the audience's suspension of disbelief breaks down when those heroes start "wearing underwear over trousers."
More recent takes delve deeper. Addressing the subject for Mashable India in 2020, Jinal Bhatt lays the lion's share of the blame at what she calls Bollywood's unwillingness to express any kind of vulnerability in its male heroes, resulting in "nigh invulnerable" superheroes and villains who prove to be "unlikeable, illogical and caricature-ish." She also points out that while most American superhero blockbusters pull from the "rich lore" of decades of comics, most Bollywood superheroes are conceived from scratch by screenwriters. 
Bollywood's Superman was no Man of Steel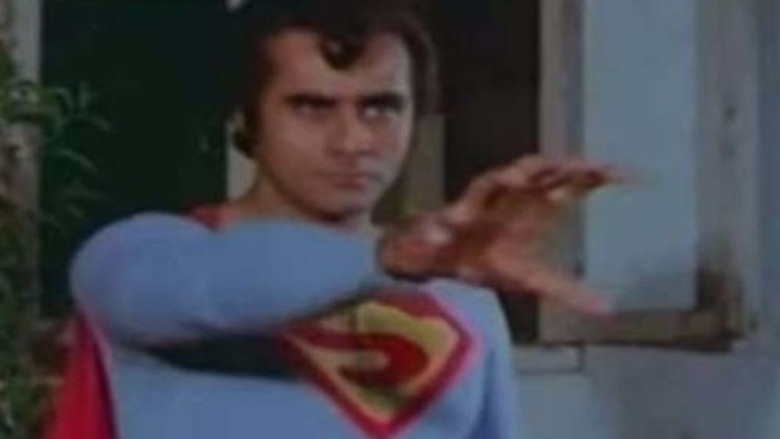 Fine Art Pictures
There are superhero movie fans who prefer Henry Cavill's version of Superman and those who argue none have surpassed Christopher Reeve. Whether you love Cavill or Reeve more — or one of the other actors who have played him like Brandon Routh or Tyler Hoechlin — it's likely most will agree just abut every version of the Man of Steel is superior to what Bollywood audiences got in 1987's "Superman". 
Often labeled as one of the worst films ever made, 1987's "Superman" remakes 1978's "Superman: The Movie" with Puneet Issar playing the titular role. The premise is essentially the same, with Kal-El's spacecraft landing in rural India rather than Kansas. Instead of Lex Luthor, Shakti Kapoor plays the villainous Verma who — like Luthor in the original movie — seeks to cause artificial disasters in order to buy up land on the cheap. 
However, Issar's powers as Superman follow no real rhyme or reason. In one scene, for example, he suddenly develops the ability to teleport food, as well as telekinesis in order to make the food appear neatly in front of waiting children. Some special effects shots are lifted directly from the 1978 original, and all the musical numbers seem hastily thrown together. If you have a hankering to see a young Clark Kent breakdance to Michael Jackson's "Beat It," this may be the movie you've been waiting for. Otherwise, steer clear.
Mr. India remains one of Bollywood's most successful superheroes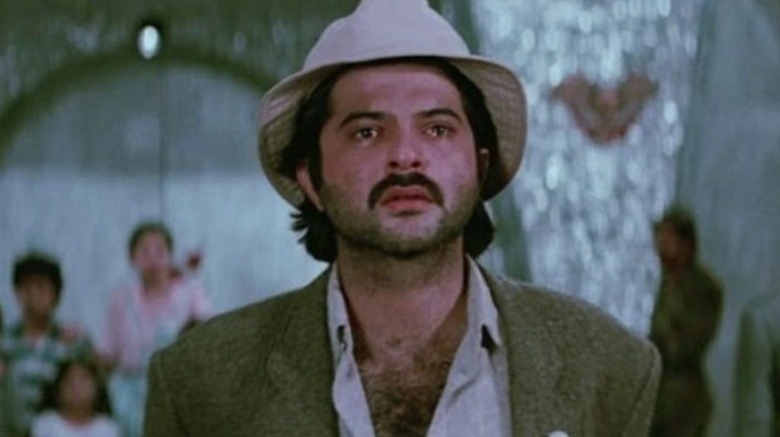 Sujata Films
When it comes to Bollywood superheroes, 1987's "Mr. India" set the standard against which all other films in the genre are judged. Its status as India's most beloved superhero movie could be used as ammunition for Gautam Chintamani's argument that Hindi audiences' simply don't like superhero costumes since the protagonist of "Mr. India" doesn't wear anything more distinct than his hat and jacket.
"Mr. India" finds its hero Arun (Anil Kapoor) struggling to make ends meet as a street musician. In spite of barely scraping by, Arun uses what little he has to support a group of orphans. However, two events put Arun on a collision course with the evil mastermind Mogambo. First, he rents a room to the lovely journalist Seema (Sridevi), with whom he's destined to fall in love. Second, his late father — a scientific genius — leaves him a cloaking device that allows him to fight crime by turning invisible. "Mr. India" is well-remembered for its musical numbers, a wonderfully conceived everyman hero with real-life challenges, and the likable villain Mogambo, played by Amrish Puri, who American audiences may remember as the heart-clutching Mola Ram in 1984's "Indiana Jones and the Temple of Doom". 
In 2020, news broke that director Ali Abbas Zafar is working on a new "Mr. India," though he says it's "neither a remake nor a reboot" but instead borrows the concept of "the common man fighting a mighty villain" in a new story that will be "relevant to today's social scenario."
Shahenshah was an early Bollywood instrument of vengeance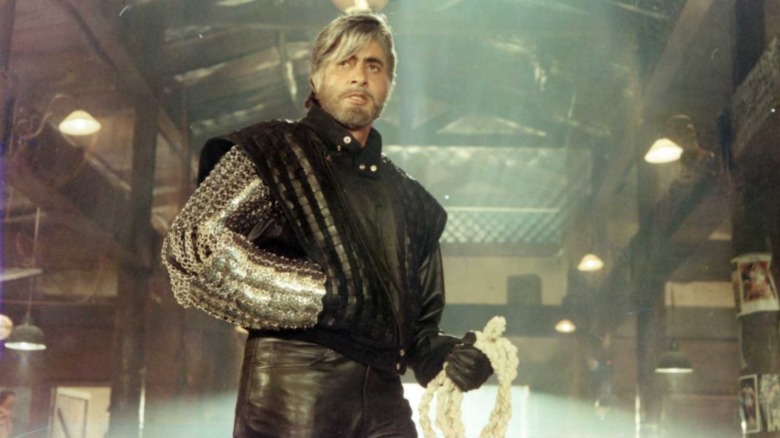 Shiva Video
In 1988, Bollywood superstar Amitabh Bachchan — often called "Big B" by his fans — returned to acting after a three-year hiatus, and he did it by helping to unveil one of Hindi cinema's darkest superheroes. The blockbuster "Shahenshah" opens with the story of Inspector Anand Shrivastav (Kader Khan), who's framed for corruption. Ashamed by the false accusations, Shrivastav hangs himself. Years later, a vigilante calling himself Shahenshah (Bachchan) — translating to "Emperor" in English — appears and starts wreaking havoc among criminals. One of his arms is covered in metal chains, and in his opposite hand, he carries the very noose with which Inspector Shrivastav hanged himself. 
In reality, Shahenshah is Vijay Shrivastava, the son of the framed inspector who took his life. Vijay is only eight when his father dies and waits until his adulthood to take his vengeance on J.K. Verma (Amrish Puri), the crime lord who arranged for his father's framing. When he's not fighting crime, Shahenshah has an ironic alter ego. As Vijay, he's an inspector like his father, but in an interesting and dark turn on the classic Clark Kent/Superman dynamic, Vijay wards off suspicion by pretending to be the same kind of cowardly and corrupt inspector his late father was accused of being. 
If you or anyone you know is having suicidal thoughts, please call the National Suicide Prevention Lifeline​ at​ 1-800-273-TALK (8255)​.
Krrish was a big hit but couldn't sustain the momentum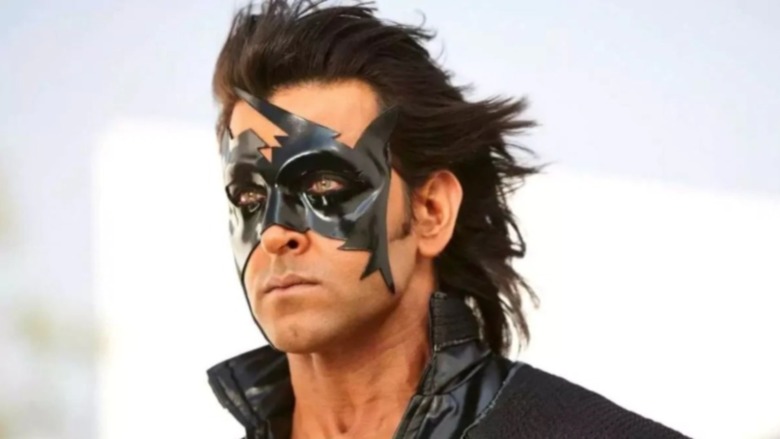 Yash Raj Films
The closest Bollywood has gotten to creating a commercially successful, multi-film superhero is Hrithik Roshan's Krrish, who boasts super strength, the ability to leap great distances, and superhuman reflexes. His origins are somewhat interesting in that while there have so far been three installments in the "Krrish" franchise, only two of them actually feature the superhero. 
The series begins with 2003's "Koi... Mil Gaya." Often compared to Steven Spielberg's sci-fi classic "E.T. the Extra-Terrestrial," "Koi... Mil Gaya" stars Roshan as Rohit Mehra, a young man whose physical and mental abilities are enhanced by a friendly alien. Roshan returns for the 2006 sequel "Krrish," in which he plays both his character from the previous film and that hero's son — Krishna Mehra — who inherits his father's superhuman abilities and uses them to battle the forces of evil scientist Dr. Siddhant Arya (Naseeruddin Shah). Krrish returns to battle a telepathic genius (Vivek Oberoi) in 2013's "Krrish 3" — presumably given that name because it's the third installment of the series, even though there's been no "Krrish 2". 
"Krrish 3" didn't do nearly as well critically or commercially as its predecessors, but that doesn't mean that's the end. Rumblings began in 2017 of the coming of "Krrish 4", though as of 2021 fans of the masked hero are still waiting for his return.
Drona failed to live up to the legend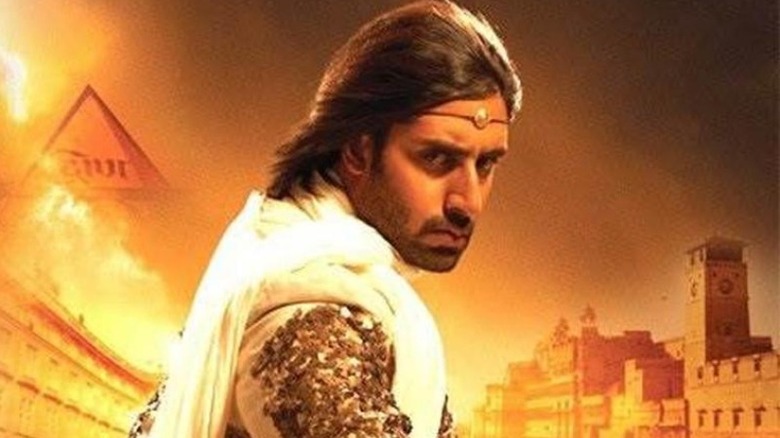 Eros Entertainment
Two decades after his father embodied the vengeful vigilante in "Shahenshah," rising Bollywood star Abhishek Bachchan took his own stab at the superhero genre but with a character who possessed much more mythic and mystical roots in "The Legend of Drona". 
Bachchan plays Aditya, a young orphaned man who learns that his lineage reaches back into legend. Aditya is the latest in a line of superpowered warriors starting with Drona, a hero from the ancient Indian epic "Mahābhārata." Once he learns about the powers he was born with, Aditya finds himself in conflict with the wicked sorcerer Riz Raizada (Kay Kay Menon) — the same man who murdered Aditya's father.
While 1988's "Shahenshah" marked a triumphant return for Amitabh Bachchan, his son wouldn't enjoy a similar victory with "The Legend of Drona." In spite of a veritable fortune spent on special effects and top-tier Bollywood talent — including superstar Priyanka Chopra, who also plays the titular hero's love interest in the "Krrish" films — "The Legend of Drona" was a box office bomb. Bachchan would later reveal the film's failure was so complete that he was fired from other films after its release, and he spent a long time struggling to get work.
Ra.One was a real and virtual blockbuster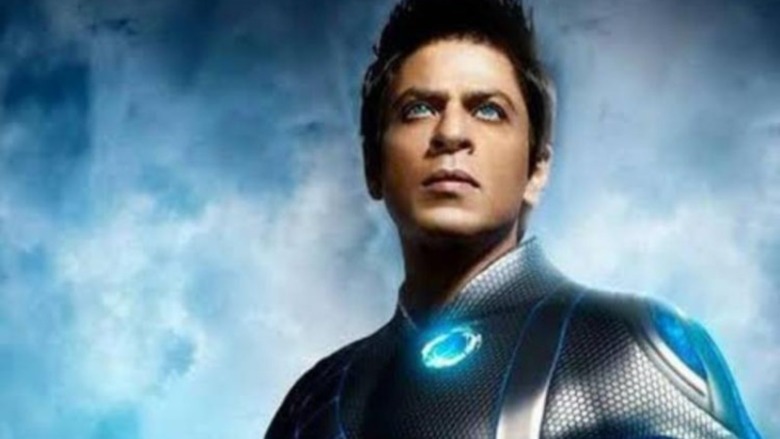 Eros International
The title of one of the most popular Bollywood superhero films surprisingly bears the name of the movie's antagonist rather than its hero, thanks mainly to its distinct premise. 
In 2011's "Ra.One," struggling video game designer Shekhar Subramanium (Shah Rukh Khan) develops a new game in which the hero G.One (also played by Khan) does battle with the much more powerful villain Ra.One (Arjun Rampal). But because the game designer does his job a little too well — not to mention some groundbreaking technology created by the company that Subramanium works for — Ra.One and G.One escape the virtual world and bring their superpowered war into the real one.
While no one's sure exactly how much it cost, it's believed that the budget for 2011's "Ra.One" is one of the largest in Bollywood's history, and while it remains one of India's most popular superhero movies, it wasn't exactly a home run. "Ra.One" started off strong, shattering ticket sales records for Diwali weekend releases. Unfortunately, the release of the popular "Rockstar," as well as mixed reviews, helped ticket sales take a steep dive in the third week of its run, which is probably why there hasn't been a sequel.
A Flying Jatt gave Bollywood a psychic speedster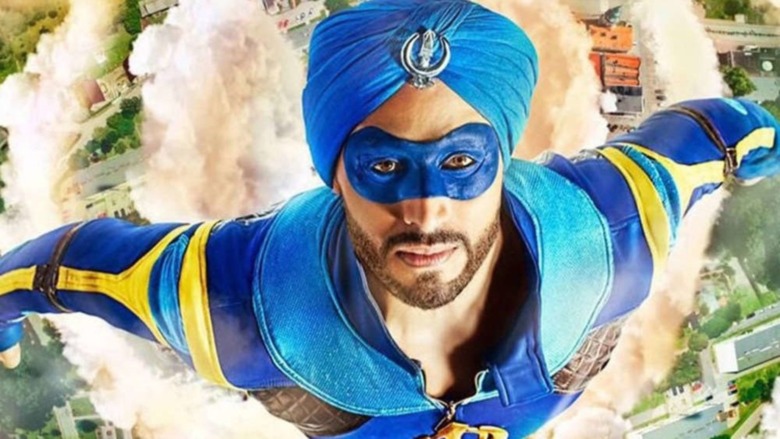 ALT Entertainment
Western audiences may get flashbacks to the early '80s TV series "The Greatest American Hero" while learning about Aman Dhillon (Tiger Shroff), the hero of 2016's "A Flying Jatt." The film is infused with more humor than most Bollywood superhero films, in large part because of how flawed the titular hero is. Flying Jatt isn't the best fighter in spite of his many powers, and he doesn't always make the best decisions. Just like the flying Ralph Hanley of "The Greatest American Hero" can fly in the air just fine but always crashes when he tries to land, Flying Jatt hilariously refuses to fly very high because he's perhaps the only flying superhero who suffers acrophobia — a fear of heights.
It's a bolt of lightning that gives Dhillon his versatile collection of powers, including super speed, flight, and certain psychic abilities. After gaining his power, Dhillon's mother (Amrita Singh) tells him about his late father — a Sikh who learned martial arts from Chinese monks and afterwards was known as Flying Jatt. Aman takes up the name and uses his abilities to spoil the machinations of corrupt developer Rakesh Malhotra (Kay Kay Menon) and his powerful henchman, Raka (Nathan Jones). 
Unfortunately, "A Flying Jatt" didn't fly much higher than its protagonist. Critics loved the premise but weren't thrilled about the execution. Hindustan Times called it "an incoherent slog," and DNA India said it would "take superhero levels of patience" to watch the film.
In spite of a distinct take on superheroes, Bhavesh Joshi failed at the box office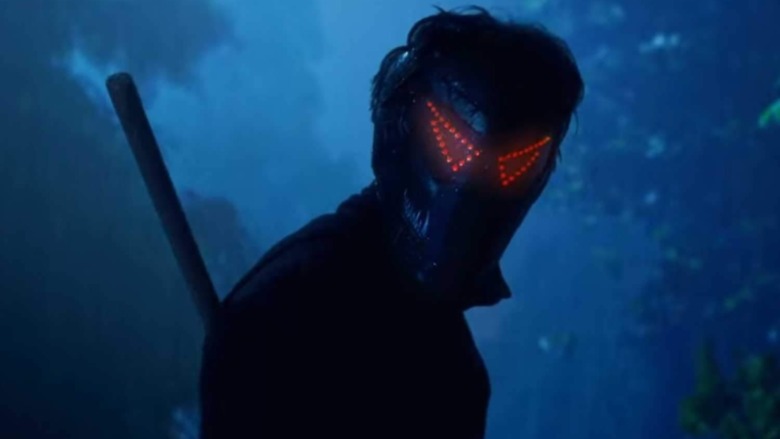 Eros International
With no superhuman powers but a fierce dedication to fighting corruption, Siku (Harshvardhan Kapoor) — the hero of 2018's "Bhavesh Joshi Superhero" — feels unique among Bollywood's costumed crime fighters. Before Siku becomes a proper vigilante, he and his friends spend their free time exposing their city's criminals online through their popular YouTube channel while wearing paper masks to hide their identities. Siku keeps digging after his friends get lucrative jobs, eventually discovering a conspiracy involving the city's water supply. Between this, more corruption uncovered by the trio, and the different directions they take in life, soon all three are in conflict ... and not all of them will survive. Siku soon abandons the paper bag for a new costume, and he continues his fight for justice both with his fists and his online platform. 
Unfortunately, "Bhavesh Joshi Superhero" would prove to be one of the biggest Bollywood bombs of 2018, and at the time of its release, reviewers were no kinder than the audiences. Critics like those from Hindustan Times and News18 felt it was a genuine attempt at a new kind of superhero movie, but they criticized it for poor writing and shoddy editing. It's since gained a kind of cult status, with some of the same publications that initially slammed it, framing it as an under appreciated gem. 
Stan Lee almost had his own Bollywood superhero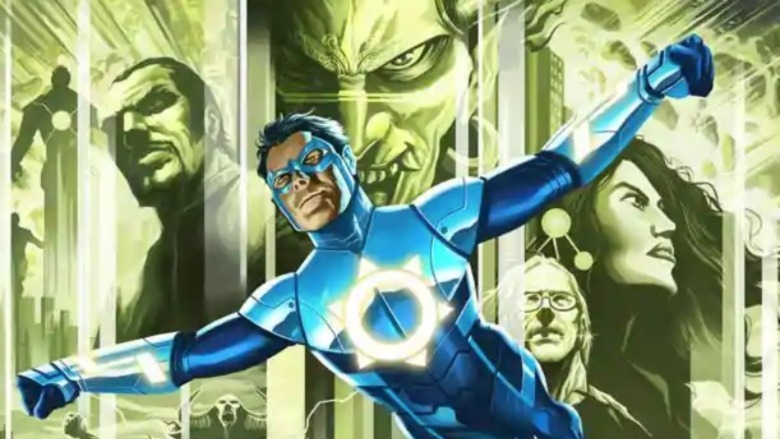 Graphic India
Believe it or not, before his passing, Stan Lee was working on bringing one of his later creations to Bollywood. In 2016, Variety reported that Lee's POW Entertainment, the publishing company Graphic India, and Bollywood's Phantom Films were partnering to adapt Lee's Chakra the Invincible in a live-action film. One of Phantom Films' founders, the acclaimed Vikramaditya Motwane, was attached to direct.
The story of Raju — a boy gifted with a suit that activates all of his body's chakras, which in turn give him superhuman abilities — had already been seen in Graphic India's comics and in the animated film "Chakra the Invincible" when it was released on Cartoon Network in 2013. And afterwards, it was soon translated into Hindi, Telugu, and Tamil. While Raju is a boy in the comics and the animated films — 2016 brought the sequel "Chakra the Invincible: The Rise of Infinitus" — he would've reportedly been a 20-something man in the live-action adaptation. 
Sadly, while there are no definitive reports as to why a live-action "Chakra the Invincible" has yet to come to pass, the reasons don't seem mysterious. In October 2018, Phantom Films announced it was dissolving. And of course, Stan Lee's passing the month after Phantom's dissolution means Stan "the Man" isn't around anymore to push for Chakra's Bollywood premiere.