Bollywood Movies Everyone Needs To Watch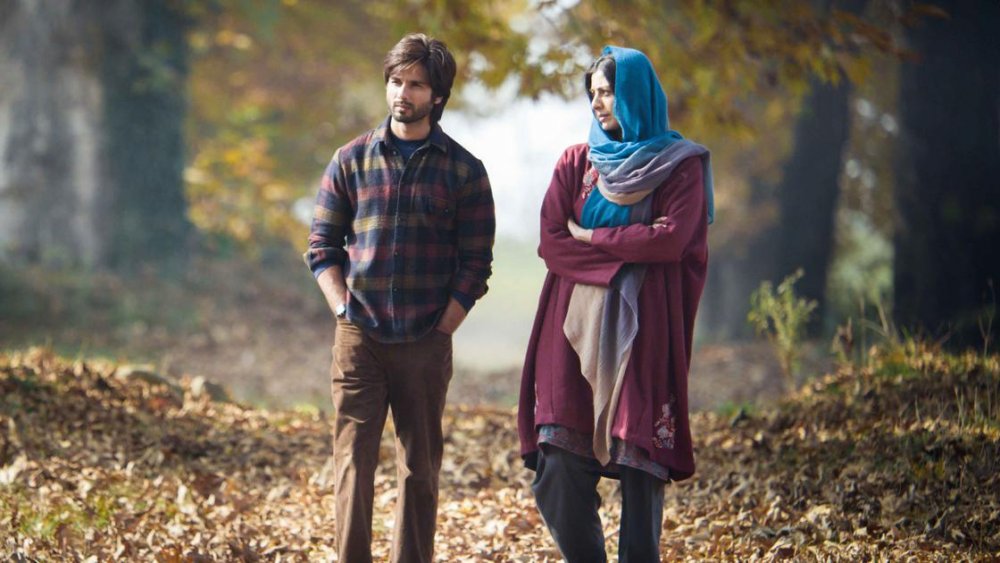 Whether you're looking for a historical epic, tales of star-crossed lovers, clever comedy, or dramatic song and dance numbers, Bollywood films have it all — sometimes all in one movie. Although this term is often used to describe Indian cinema in general, "Bollywood" actually refers to Hindi-language films produced in Mumbai. India is a massive country, and different regions have their own film industries and cinematic traditions. But there's no denying that Bollywood films are some of India's most influential cultural exports. While Bollywood movies are best known for their love stories and musical sequences, that's far from all that's available: Romantic comedies, crime dramas, indie films, and every other kind of movie you can imagine falls under the Bollywood umbrella.
If you've never seen a Bollywood film before, the selection can seem truly overwhelming, with hundreds of new films being released each year. Not to worry: We've assembled this list of acclaimed Bollywood movies with the newbie in mind. These are the Bollywood movies everyone should see, whether they're a hardcore aficionado or totally new to Indian cinema.  
Neerja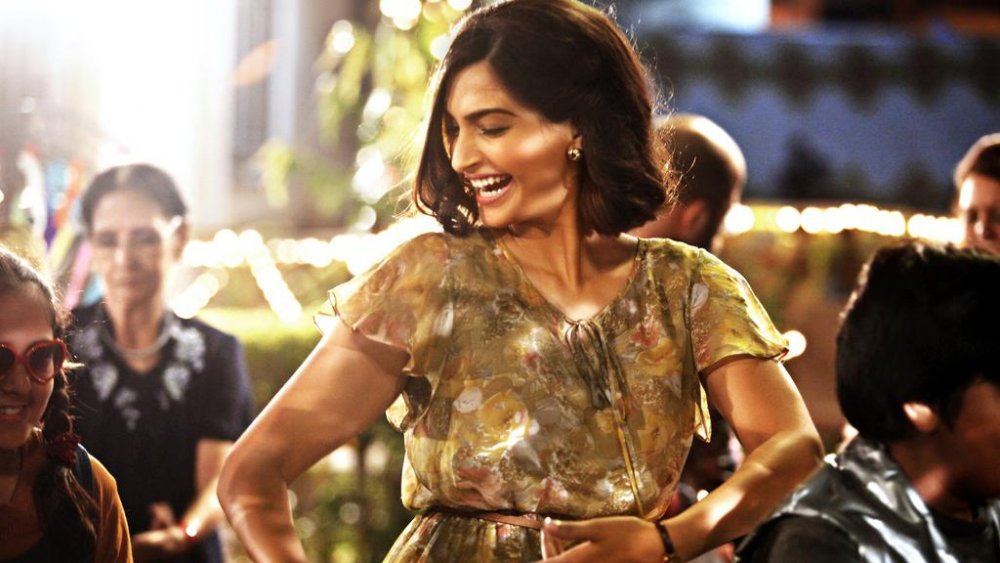 A biographical thriller, Neerja tells the true story of Neerja Bhanot and her remarkable bravery in the face of danger.  A purser and flight attendant, Bhanot was aboard Pan Am Flight 73 when it was hijacked on September 5, 1986. Bhanot's quick thinking thwarted the attack and saved the lives of dozens of passengers. Though she did not survive the attack herself, she was immediately hailed for her incredible bravery, and posthumously became the first woman to receive the Ashoka Chakra, India's highest peacetime award.
Neerja depicts her as a young flight attendant who has left an abusive marriage. She insists on taking the flight attendant job, despite her mother's entreaties upon her to return to modeling work. As she ruminates upon the unexpected turns her life has taken, the hijackers make their move. She alerts the pilots to their presence, forcing them to keep the plane on the ground, and, in a heart-stopping race against time, fights to keep the passengers safe, even when it means putting her own life at risk. Neerja never set out to be a hero, but in a moment of crisis, she becomes one. Sonam Kapoor's performance as Neerja garnered stellar reviews, as did the film as a whole. It's thrilling, moving, brilliantly shot, and, most incredibly of all, a true story.
The Lunchbox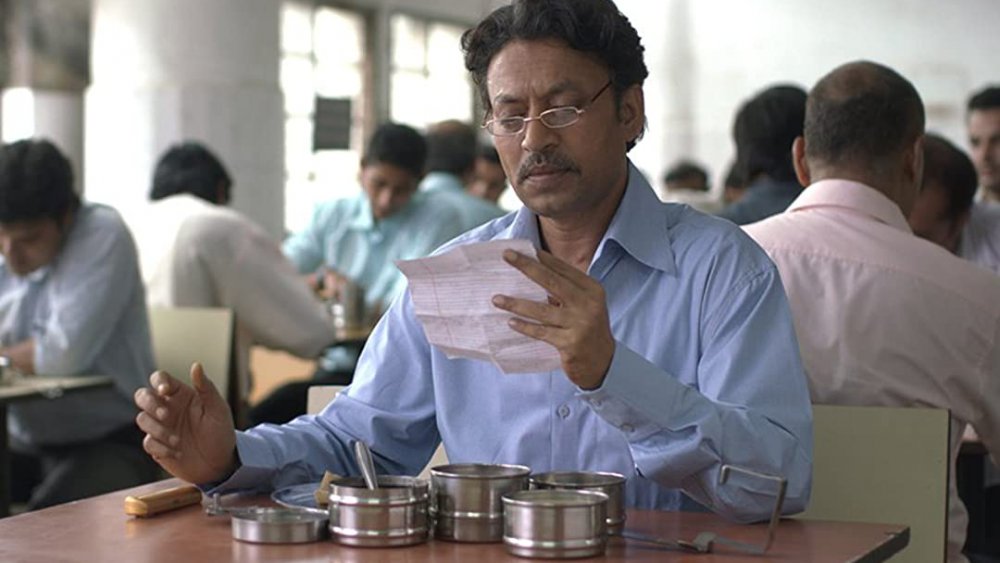 This romantic film was so well received by audiences and critics upon release that controversy erupted when it was not chosen as India's entry for the Best Foreign Film category at the 86th Academy Awards. The Lunchbox begins with the story of Ila, a woman who is looking to put the spark back in her unhappy marriage. She comes up with an idea: She'll cook her husband delicious hot lunches and send them to his workplace through Mumbai's complicated "dabbawalas" system, in which deliverymen bring lunches from homes and restaurants to workers around the city.
Things get complicated when the lunch she prepares is accidentally sent to Saajan, a widower who is working as an accountant. She realizes there has been a mistake, but the two strike up a correspondence and begin to exchange messages through the lunchbox. When Ila discovers her husband is having an affair, she tells Saajan that she might move to Bhutan. In a daring move, he suggests that he join her. This tale of unlikely romance is deeply moving and surprisingly resistant to cliche. Its love story is rooted in a poignant portrayal of loneliness, a choice that elevates The Lunchbox above other, lesser movies. It might not have won an Oscar, but it has a place in fans' hearts forever.
3 Idiots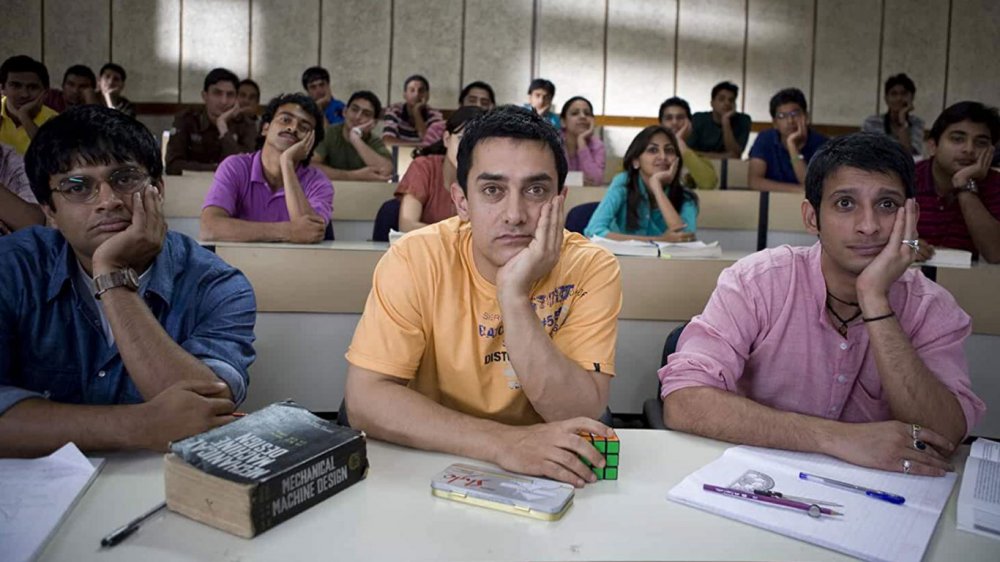 3 Idiots, a coming-of-age comedy based on the novel Five Point Someone: What Not to Do at IIT, follows three friends as they attempt to track down their long-lost classmate. The story is told through parallel narratives, with flashbacks to the protagonists' pasts interspersed throughout the film. Although 3 Idiots is a heartfelt comedy-drama, it is also wickedly satirical — especially when it skewers India's educational system.
Farhan and Raju are hoping to reunite with their old friend Rancho, whom they haven't seen in many years. As they set out to find him, they meet up with Chatur, another friend from their college days, who joins them on their journey. The three friends reflect upon their wacky college antics and their memories of Rancho. Rancho inspired them to think outside the box and be themselves, even when everyone else at their university thought of them as "the three idiots." But where is Rancho now? And why does it seem like he's dropped off the face of the earth? The trio doesn't know it, but they're about to uncover a secret their friend spent years keeping carefully hidden. 3 Idiots quickly became the highest-grossing Indian film ever (though subsequent successes have knocked it from that throne) and it's not hard to see why: The film's gregarious spirit and clever satire are impossible not to love.
Munna Bhai M.B.B.S.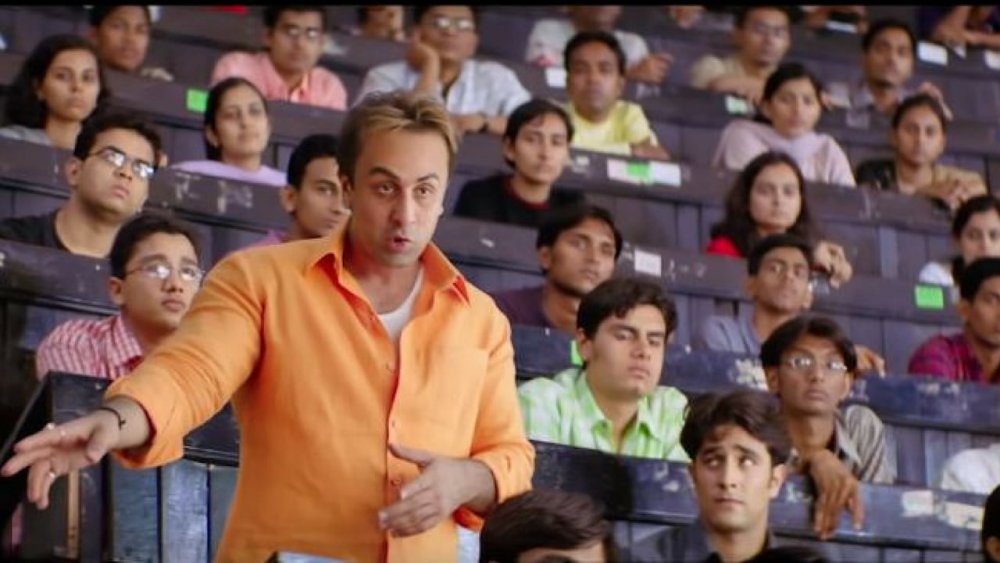 The comedic drama Munna Bhai M.B.B.S. follows the story of a man who takes things too far while trying to save face in front of his family. Murli, nicknamed Munna Bhai, is a gangster operating in Mumbai's underworld. His parents always encouraged him to go to medical school and become a doctor, so he has kept up a lie for years, telling them that he is, in fact, a practicing doctor. In order to keep his parents from finding out the truth, he sets up a fake hospital, where he pretends to treat patients ... who are actually just people he's gotten into fights with.
Munna maintains his double life until the day his parents decide to set him up in an arranged marriage with a friend's daughter. When her father discovers that Munna is a fraud, he calls off the wedding, leaving Munna's parents humiliated. Munna is determined to win back his parents' approval, and comes up with a foolproof master plan: He's going to cheat his way into medical school, do just enough to earn a degree, and finally make his family proud.Naturally, things go hilariously and endearingly awry. Munna Bhai M.B.B.S. was such a hit that it spawned a sequel, and a third installment is reportedly in the works. 
Tumbbad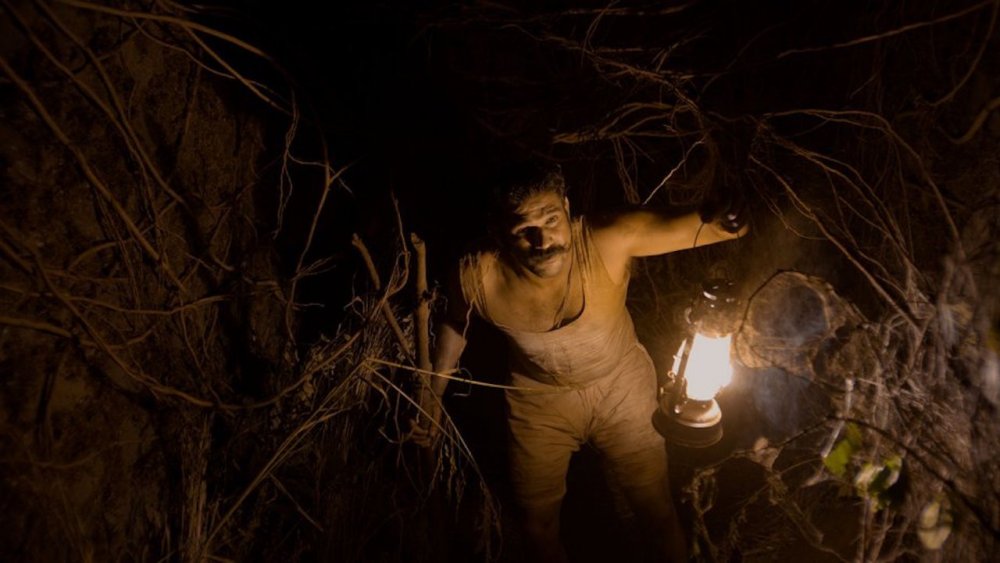 When you hear the word "Bollywood," you probably think of colorful musicals rather than bone-chilling horror movies. Tumbbad, a horror story that takes Indian mythology to terrifying new heights, proves that assumption wrong. Tumbbad isn't just scary — it's a bold new direction for Bollywood, a fascinating introduction to Indian horror, and an intriguing vision of a complex historical moment.
Vinayak Rao grows up in the 1910s, in a family marked by a long-standing curse. As he tells his son Pandurang, the Goddess of Prosperity's firstborn child, Hastar, was endlessly greedy. The goddess allowed him to survive under one condition: He could never be worshiped. But the Rao family has maintained a deep and mysterious connection to Hastar, and growing up in his great-grandfather's mansion, Vinayak became curious about what his family was hiding. That same sense of curiosity eventually leads him back to search for the family's hidden treasure ... a search that leads him to horrifying places he never could have imagined. Watch Tumbbad  as soon as you can — but be prepared to sleep with the lights on.
Andhadhun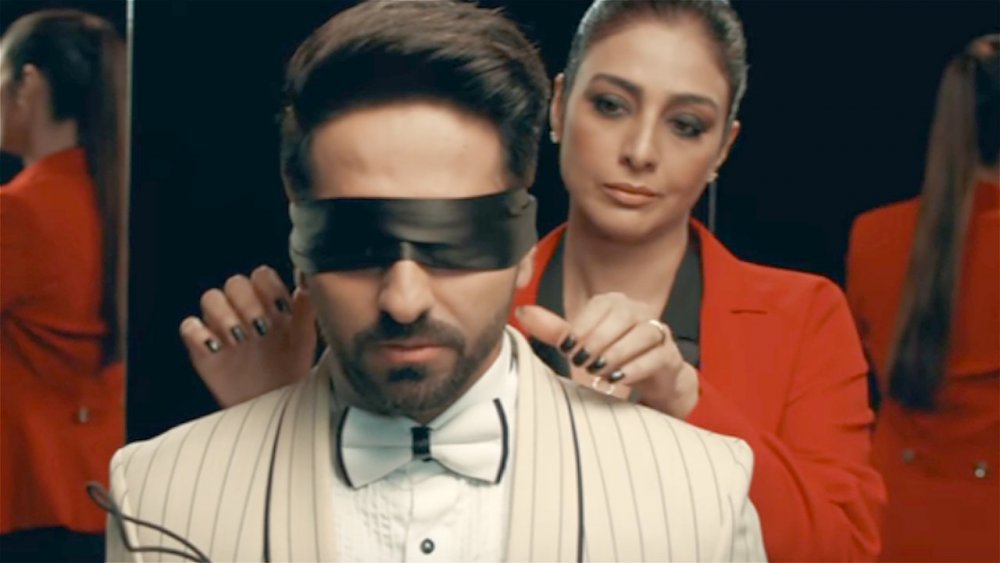 A searing black comedy, Andhadhun tells the story of Akash, a pianist who fakes blindness with a pair of dark glasses. His life takes a dramatic turn when he falls in love with Sophie, a woman he bumps into on the street. He wins her over with his musical talent, and she arranges for him to perform at her father's restaurant. As he plays, the retired actor Pramod Sinha takes a liking to his music, and asks Akash if he would like to play at his wedding anniversary. Akash agrees, but when he heads to Pramod's apartment to meet with him, his wife opens the door ... and Akash sees Pramod's dead body lying on the floor.
Can Akash somehow achieve justice for Pramod without revealing his own secret and blowing his cover? Andhadhun will keep you guessing at every turn. A thriller, crime caper, and cunning comedy all in one, it's utterly unique, and endlessly entertaining.
Gangs of Wasseypur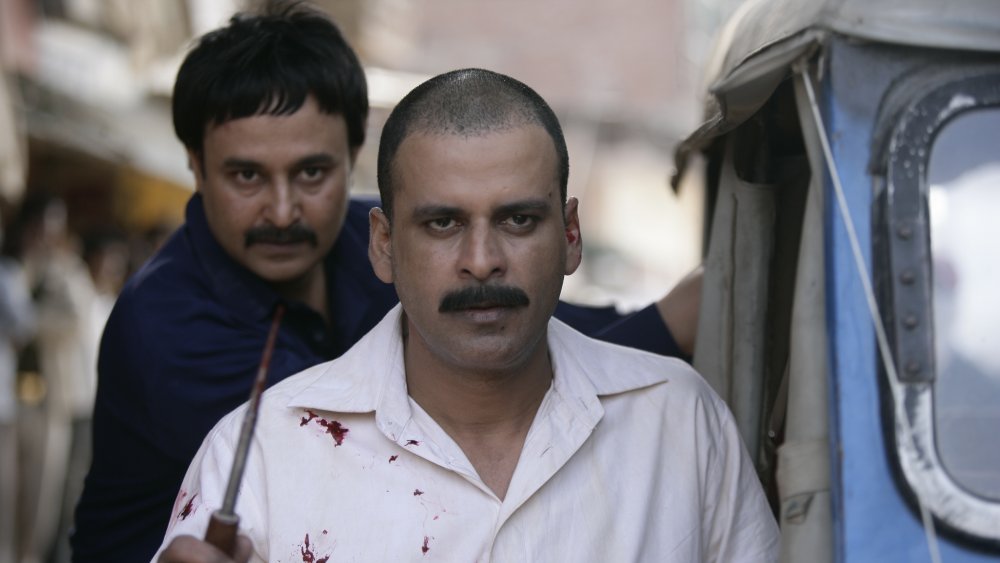 Bollywood films have a reputation for being long, but the epic crime drama Gangs of Wasseypur takes that tendency to a whole new level. Gangs of Wasseypur Part 1 and Part 2 were originally shot as a single film, but with an extensive run time that clocked in around five hours, it was split into two films for its release. This might seem excessive, but one screening will have you on the edge of your seat from scene one to the final credits.
Gangs of Wasseypur takes audiences to the dangerous world of the coal mafia in the city of Dhanbad. This ensemble film showcases the exploits of three different major crime families over several decades, with a narrative stretching from the 1940s through the early 2000s. History lessons about Dhanbad are woven seamlessly throughout the plot, including background on how the coal industry began there under British colonial rule — you'll be as entertained as you are educated by these movies. But don't go thinking this is purely an exercise in edification: Gangs of Wasseypur is a gripping saga of vengeance, family, and exploitation. Clear your schedule, get comfy, and be swept away by a story spanning decades.
Black Friday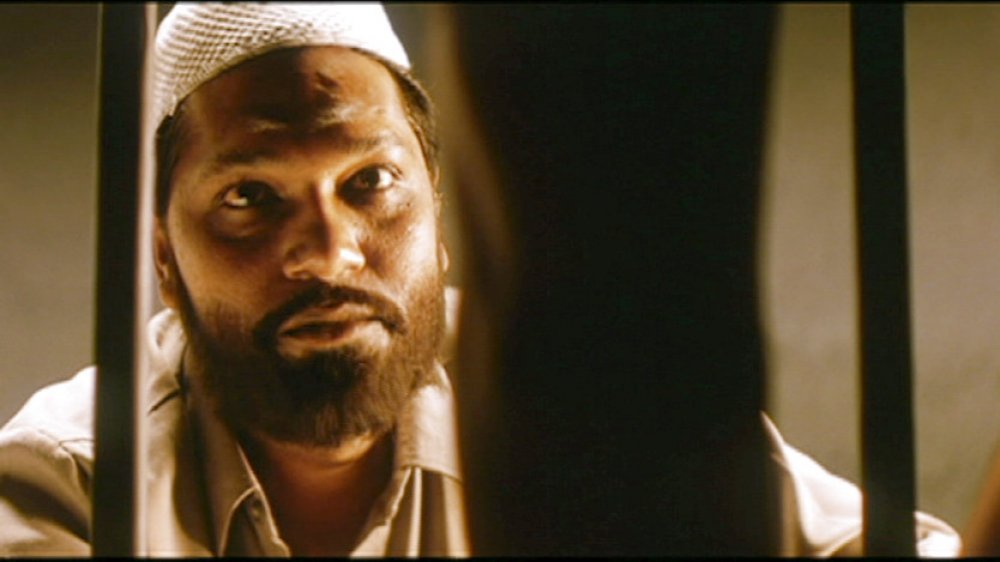 Based on the book Black Friday: The True Story of the Bombay Bomb Blasts, Black Friday tells the story of the 1993 Bombay bombings, which took place in the city that is presently known as Mumbai. Although this event occurred only a few decades ago, many people are not familiar with what really happened that day, or what created this horrible tragedy.
In March 1993, the criminal Gul Muhammed sits in a police station, admitting that terrorists are planning to bomb several areas around the city. The police dismiss him, thinking that his claims are unfounded. But only a few days later, the city is brought to its knees when the bombs Gul warned the police about explode, killing hundreds of people and injuring over a thousand more. Black Friday explores the political climate that led to this crisis, as well as the ongoing police investigations that took place in its wake, as law enforcement hurried to find out who was responsible. History buffs will be intrigued by the complex world of Indian politics portrayed in Black Friday, while crime aficionados will be mesmerized by its complex portrait of wrongdoing, capture, and punishment.
Dhoom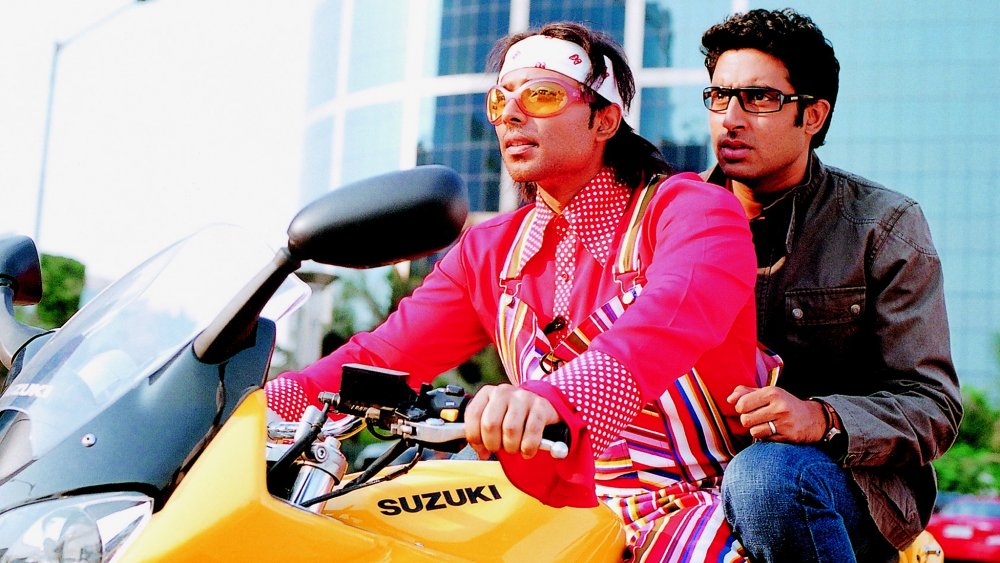 If you're looking for the Bollywood version of the Fast and Furious franchise, look no further than Dhoom, a wild action film that will take you on a joyride across the country. And if you fall in love with it, good news: There are three entertaining films so far in this burgeoning franchise, so you're set for a weekend movie marathon.
It all begins in Mumbai, where a motorbike gang is breaking into banks and managing to stay one step ahead of the cops. Kabir, their charismatic leader, gets a particular thrill out of taunting police officers and eluding them just in time. When Officer Jai Dixit is assigned to the case, he's in desperate need of backup, so he brings local motorbike mechanic Ali to help him track them down. They try setting a trap to catch the gang, but when their attempt fails, Ali decides that if he can't beat them, he might as well join them, and Kabir takes him under his wing. They head off to the beaches of Goa, ready to rob a casino ... but Dixit is determined to bring them down before they get away with this major heist. Casinos, car chases, gangland romance — Dhoom is a cinematic smorgasbord.
Sholay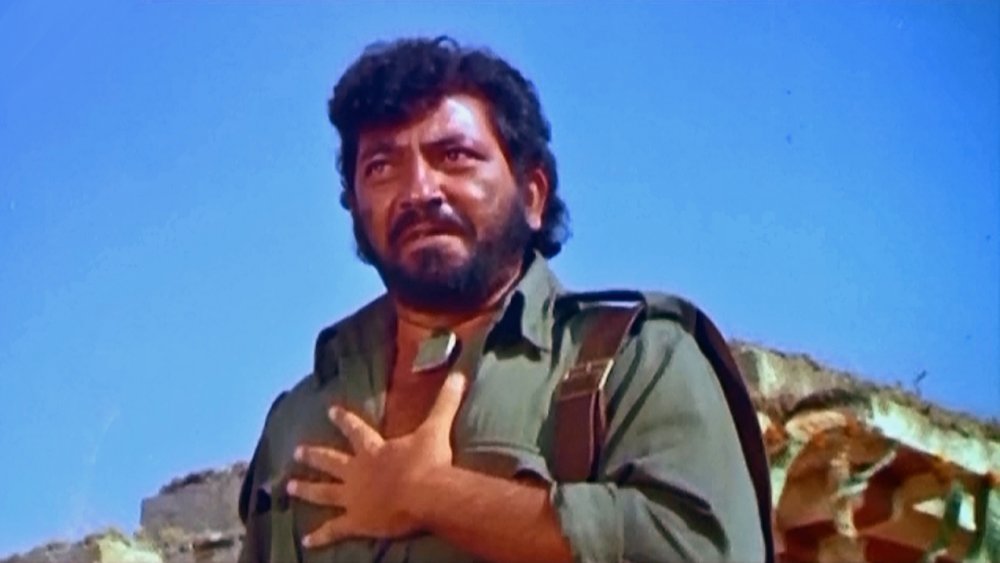 Any round-up of great Bollywood films would be incomplete without mentioning Sholay. Sure, you could call it an action movie, but truthfully, it's the perfect example of a "masala film": A Bollywood movie that successfully combines engaging tropes and themes from several genres.
Retired police investigator Thakur hires Veeru and Jai, two petty criminals, to handle some work he doesn't want to get his own hands dirty with. He's got revenge on his mind, and his target is the bandit Gabbar Singh, who tortured him, killed his family, and inflicted nothing but suffering on the people of his community. Gabbar kills anyone who stands in his way, but Veeru and Jai are up for the challenge.
Sholay was released in 1975, and is revealed today as being truly ahead of its time. It's a cinematic spectacle, an action-packed adventure, and a classic of Bollywood film. Cinephiles will be fascinated to see the influence of spaghetti westerns and Japanese "chambara" cinema on the Indian film industry, while those just looking to be entertained will be satisfied beyond their wildest dreams. 
Lagaan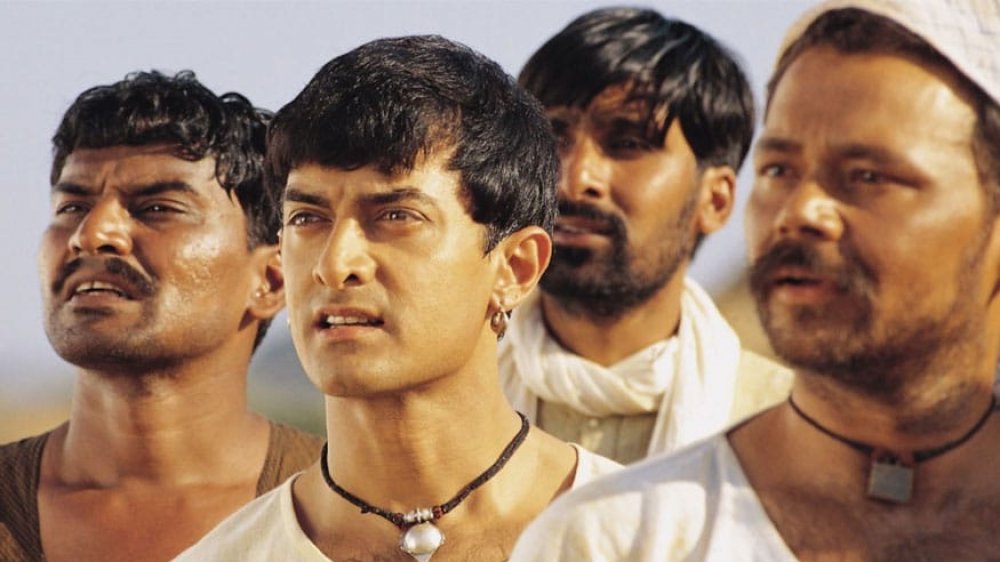 Lagaan is set in the Victorian era, during the the period of colonial rule in India known as the British Raj. Farmers in rural Champaner depend on the monsoon rains to grow their crops, and when a drought sets in, they ask the king to grant them an exception from their annual tax (known as lagaan). But getting what they asked for won't be so simple.
When a farmer named Bhuvan gets into a tussle with a British officer during a cricket match, the officer challenges Bhuvan to a second match. If Bhuvan and his teammates can win, the tax will be canceled for that year. Bhuvan accepts these terms, but there's a problem ... he doesn't exactly have a team.
Bhuvan sets out to bring a ragtag group of villagers together to form a real cricket team. They may not be familiar with the rules, and their techniques may be shoddy, but they're determined to practice until they can pull off a win. Lagaan is a classic underdog story, sure to be beloved by anyone who loves a good sports movie. It's exciting, emotional, and a great introduction to the thrilling highs and lows of cricket.
Haider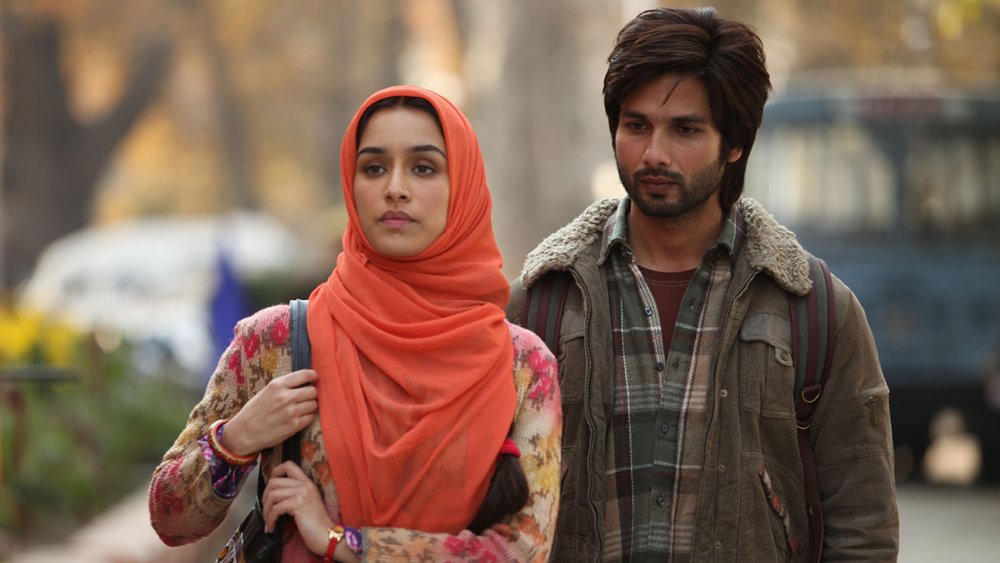 Haider is primarily based off of Shakespeare's Hamlet, but also borrows from the celebrated 2010 memoir, Curfewed Night. What results is a thrilling crime drama you won't soon forget.
Haider takes place during the Kashmir conflicts of 1995, telling the story of a young man whose father disappears in the midst of rising political tensions and violent clashes. Hilaal, a doctor, secretly performs surgery on the leader of a pro-separatist militant organization — but when word gets out about this private deal, Hilaal is accused of hiding terrorists in his home, and is abducted so that he can be questioned.
When Hilaal's son Haider returns home from university a few days later to investigate what happened to his father, he's shocked to find his mother in a strangely positive mood. With the help of his childhood sweetheart Arshia, who has become a journalist, he sets out on a quest to find out where his father is, and who really gave him away. Haider tackles an extremely complicated cultural and political issue, but seeing it through the eyes of the determined and sympathetic Haider reveals the human impact.