Marvel Has Finally Released The Full Zemo Dance Scene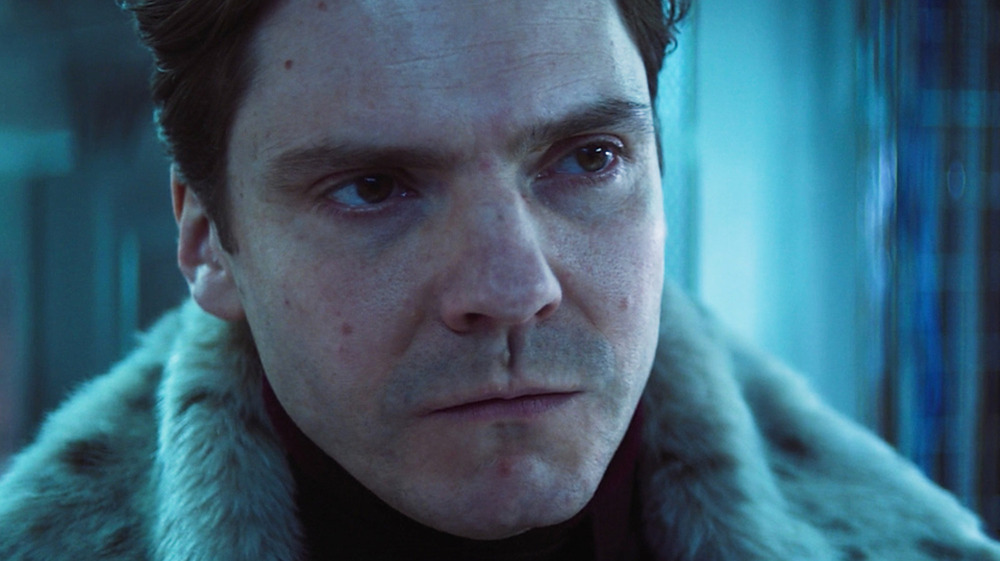 Marvel Studios/Disney+
Ask and you shall receive, MCU fans. In episode 3 of The Falcon and the Winter Soldier ("Power Broker"), millions of streamers were given quite the improvised treat when Baron Helmut Zemo (Daniel Brühl) danced like no one was watching in a Hightown nightclub. Fresh out of a German prison, it's understandable that the villain would want to let loose a little bit, and he certainly did while Sam Wilson (Anthony Mackie) and Bucky Barnes (Sebastian Stan) observed the happenings in the club.
Brühl revealed in an interview with Entertainment Weekly that his dance was not in the script, and he was truly surprised to see how producers opted to add a small blip of his improvised moment into the episode. He let on that his dance lasted a lot longer than what was shown, which prompted the MCU fandom to get the #ReleaseTheZemoCut hashtag trending on social media. The trend had a much quicker turnaround than that of the #ReleaseTheSnyderCut tag — which it referenced — as the official The Falcon and the Winter Soldier Twitter page answered fans' prayers within 48 hours.
The full Zemo dance is now available for your viewing pleasure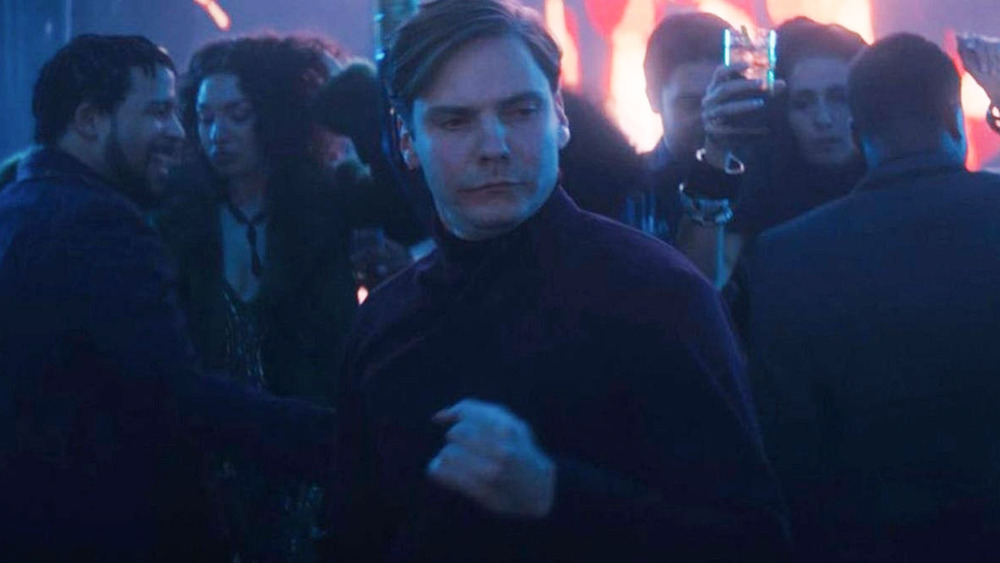 Marvel Studios/Disney+
The new tweet shows Zemo breaking it down on the dance floor in 24 seconds of pure heaven. Marvel Studios heard the cries of their fandom, and in the clip, we see the brief cut of Zemo's dance that made it into the "Power Broker" episode, while also getting a longer glimpse at the Baron's sick moves.
It looks like a villain is a fan of hand gestures, as he uses many during his dance. Zemo claps his hands, shuffles his arms, and even gives us a finger whirl as he slowly spins in circles taking in the beat. A quick smile can be seen on his face, but whether this small moment of happiness was Daniel Brühl laughing at his improvisation or Zemo enjoying his time on the dance floor is unknown. 
What we wish we could have seen was Anthony Mackie and Sebastian Stan off to the side watching their co-star go all out. Brühl noted in his interview with Entertainment Weekly that he very much enjoyed their reaction, and we can only assume the duo were bent over crying in laughter.