Stan Lee Dies At 95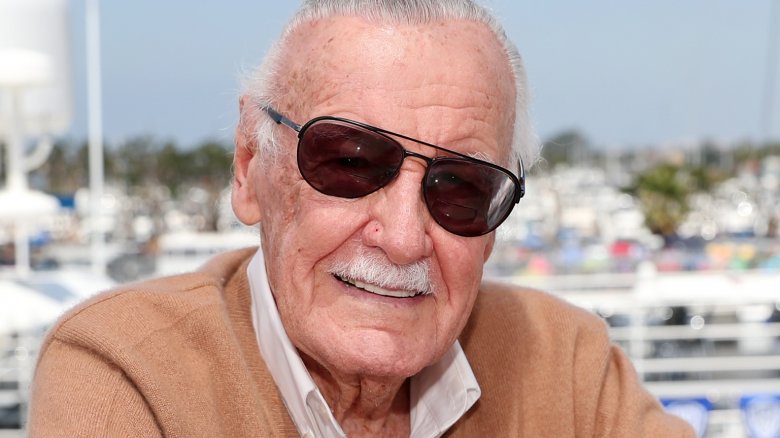 Getty Images
Marvel Comics luminary, the man responsible for creating dozens of comic book characters, and one of the best cameo actors in all of cinema history Stan Lee has sadly died. 
Lee's daughter, Joan Celia "J.C." Lee, confirmed to TMZ that Lee passed away in his Hollywood Hills home in the early morning hours of Monday, November 12. An ambulance was reportedly sent to Lee's residence, and from there, he was taken to Cedars-Sinai Medical Center in Los Angeles, California. Lee is said to have died at Cedars-Sinai. 
He was 95 years old, and would have celebrated his 96th birthday in late December. 
An exact cause of death was not immediately available at the time his passing was announced, though Lee has battled various illnesses throughout the year, including pneumonia and an irregular heartbeat and shortness of breath that sent him to Cedars-Sinai in February. He was released shortly thereafter, and told ABC Los Angeles station KABC after spending a bit of time in the hospital that he was "feeling great." In typical Lee fashion, he even joked that the incident "turned out to be pretty good," as it got him "a lot of publicity."
Born Stanley Martin Lieber in 1922, Lee began his career in comics in 1939, at the age of 17, when he worked as an errand-runner for Timely Comics, the entity that would become Marvel Comics. In 1941, Lee wrote "The Traitor's Revenge!", a two-page story used as filler in Captain America #3 by Jack Kirby and Joe Simon (via The Hollywood Reporter). He used the pseudonym "Stan Lee," and later became the interim editor at Timely Comics. 
Fast forward to 1961, when Timely Comics rebranded as Marvel and when Lee teamed up with Kirby to create an answer to DC Comics' Justice League — The Fantastic Four. Together, Lee and Kirby also created the Hulk, some (but not all) of the X-Men, and several other well-known superheroes. Collaborating with comics artist and writer Steve Ditko, Lee helped create Spider-Man and Doctor Strange. Lee also partnered with artist Bill Everett to bring Hell's Kitchen's blind superhero Daredevil to life, and had a hand in creating Black Panther, Ant-Man, Iron Man, Thor, and too many other characters to feasibly list here. 
Since Marvel Comics leapt from page to screen with the Marvel Cinematic Universe, which launched a decade ago in 2008, Lee has made cameo appearances in every single franchise installment. He's been spotted as a version of himself Tony Stark (Robert Downey Jr.) mistakes for Hugh Hefner, a guy who accidentally drinks some of Bruce Banner's (Mark Ruffalo) blood, a beauty pageant judge, a patient in a mental ward, a FedEx postman, an astronaut, an annoyed neighbor, and a school bus driver, among several other kooky characters. Lee has also popped up in non-MCU movies like the X-Men film franchise, Sam Raimi's original Spider-Man trilogy, the Amazing Spider-Man duology, Fantastic Four, Deadpool, Deadpool 2, and Venom. 
Lee is survived by his daughter, J.C., and his younger brother Larry Lieber, who worked as a writer and artist for Marvel. Lee was preceded in death by his wife of nearly 70 years, Joan, who died in July of 2017.
Our thoughts are with Lee's loved ones during this difficult time of mourning.