Scarlett Johansson Celebrates National Superhero Day With New Black Widow Video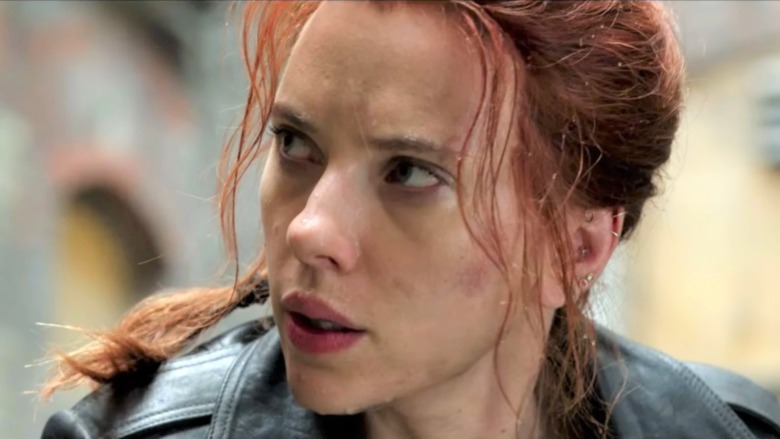 Walt Disney Studios Motion Pictures
Between National Pretzel Day and National Hug a Plumber Day, the month of April can feel a little overwhelming as far as commemorative celebrations go. However, one you absolutely don't want to miss is National Superhero Day.
According to NationalToday.com, the holiday was created by Marvel employees with one purpose in mind: set aside time for fans of masked marvels and superpowered sensations to celebrate their favorite crime fighters and relive the most iconic moments in superhero history. The day was created in 1995 and is celebrated on April 28 every year. And while there's no one way to mark the occasion, Scarlett Johansson just dropped a new video to give fans of her character Natasha Romanoff aka Black Widow a reason for the season.
The short clip was released on Marvel Entertainment's YouTube channel. Not only does it cover the highlights of Black Widow's storied career as an Avenger, but it also gives fans a tease of what the upcoming "Black Widow" standalone film has in store.
Before the movie hits theaters and Disney+ on July 9, check out what Johansson has to say about her superhero alter ego.
Relive Black Widow's greatest MCU accomplishments
The video in question is narrated by Johansson, who begins by asking, "How much do you really know about the elusive Natasha Romanoff?"
She then proceeds to lead viewers through a quick summary of the character's history throughout the Marvel Cinematic Universe (MCU). The main takeaway here is how crucial Black Widow has been to the massive franchise. As Johansson points out, it was Romanoff who Nick Fury (Samuel L. Jackson) tapped to help assemble the Avengers during the events of the first film.
Other Romanoff accomplishments that Johansson mentions in her rundown include the signing of the Sokovia Accords, her duel with Bucky Barnes aka the Winter Soldier (Sebastian Stan), as well as her heroics during the Battle of New York and the struggle against Thanos (Josh Brolin). Of course, all of that is in the past, and fans of the character have something very special to look forward to in the future.
Johansson uses the end of the video to tease the upcoming "Black Widow" movie by asking, "But how well do you really know her? It's time for her story," before playing a quick reel of clips from the film.
Whether or not you need the refresher, it's a fun way to pay homage to one of the MCU's most enduring characters.