Small Details You Missed In The New Black Widow Trailer
In a twist no one saw coming, on Saturday, April 3, Marvel Studios dropped another trailer for Black Widow.
If everything had gone according to plan, the Scarlett Johansson-led flick would have premiered almost a year ago, but so far, this is what we've got. Between the handful of trailers that have come before, mixed with teasers and featurettes, it seemed like there wasn't any part of the movie we hadn't seen yet, but Saturday's drop offered some fun new footage and a better look at the movie's villain.
Black Widow was trending on Twitter instantly, and fans are getting revved up yet again for the Phase 4 film. There was plenty to be excited about, as the new trailer mixes the old with the new and features fresh narration from our heroine herself. The trailer also confirms that Black Widow is scheduled to land in theaters and on Disney+ on Friday, July 9. 
With some new footage to dissect and make sense of in the new Black Widow, there are a handful of details you may have missed. Let's break them down. 
Natasha Romanoff's greatest hits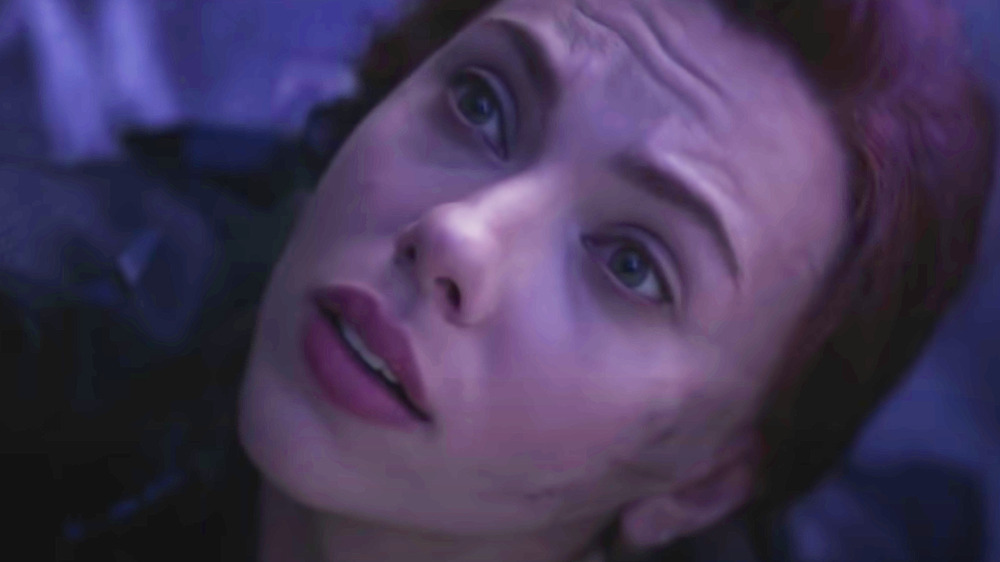 Marvel Studios/Disney
Since we couldn't be given too much new footage, the trailer included a few throwbacks to some of Natasha's greatest hits. There were shots of her from The Avengers, Captain America: Civil War, Avengers: Age of Ultron, and Avengers: Endgame. Most importantly, we were reminded of Natasha's tragic end in Endgame, as we watched her dangle from the Vormir cliff just before she went splat. (Too soon?)
These throwback clips come at the beginning of the trailer but are tied into a very cool instrumental moment that comes at the end. For all of the Black Widow trailers, we've been enjoying our newest edgy MCU score from composer Lorne Balfe. This time around, the trailer ends with a Black Widow/Avengers remix of sorts, as the themes of both movies are combined into one epic score — and featuring what sounds like a Russian choir. This is an excellent way to pay homage to Natasha, who, as far as we know, is no longer around in the main MCU timeline.
Little Natasha before her Black Widow training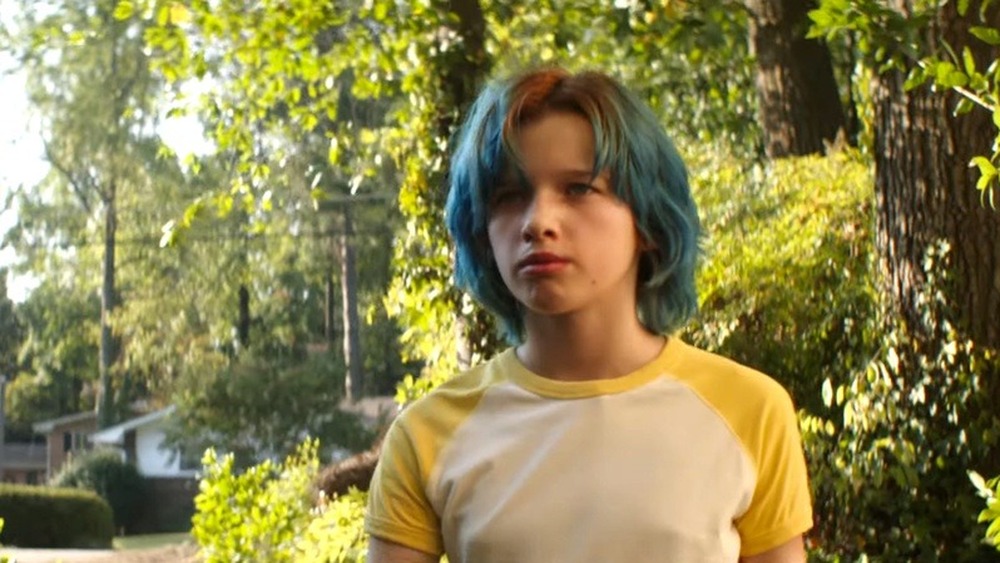 Marvel Studios/Disney
Through Black Widow, it's clear that we're going to find out about Natasha's childhood and the trajectory her life took at a young age. This new trailer shows a young, blue-haired Natasha, who has a conversation with her foster father of sorts, Alexei Shostakov (David Harbour). In the comics, Natasha has little to no history as a child, and there are very few details as to what happened to her at that time of her life.
That will change with Black Widow, which, by all accounts, is going to provide some much-needed backstory for the character. We know from the MCU films that Natasha was brought into the Red Room when she was a child, but it's undetermined just how young she was. If she began her Black Widow training at the age she appears to be in this new Black Widow trailer, we're estimating it's somewhere around 10 years old, which is an absolutely frightening prospect. 
We can also see a little bit of Yelena Belova (Florence Pugh) with the young Natasha. Yelena likely went to the Red Room at an even younger age, and we hopefully will get to see more of her backstory as well.
Black Widow: Dreykov's daughter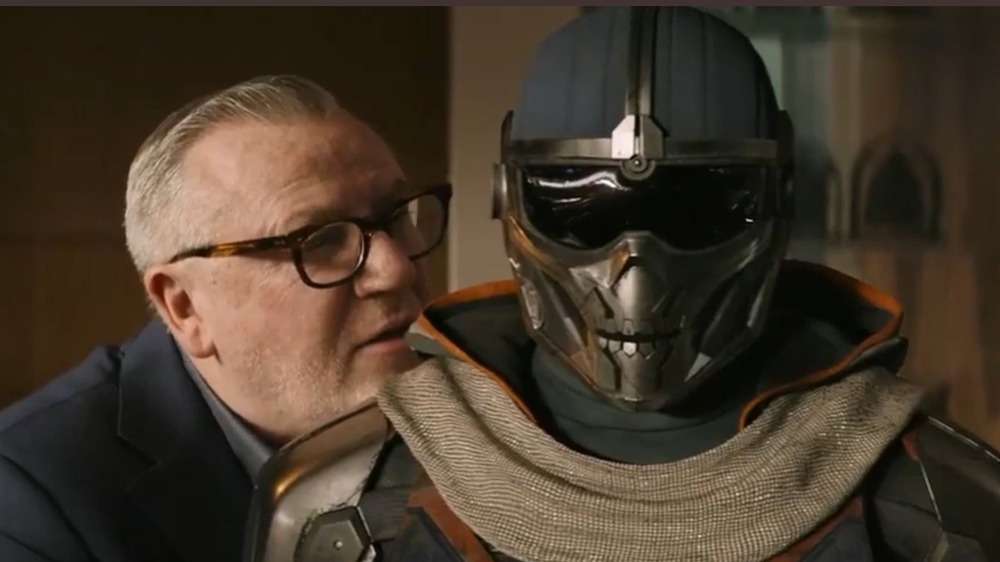 Marvel Studios/Disney
In this new Black Widow trailer, we get a close-up of the character who might be the true villain of Black Widow: Dreykov (Ray Winstone). The first teaser trailer for the film included a Dreykov appearance as well, but it was only from behind and lasted just a split second. 
Now, we get to see him up close and personal and giving orders to Taskmaster, a man who uses his ability to "replicate observed action" to copy superheroes' skills and moves to become a "criminal, yet sometimes government-sanctioned, trainer." While Taskmaster controls the Red Room, it looks like Dreykov might be the one controlling him — changing what we know about the primary antagonist of Black Widow.
In his brief appearance in the new trailer, Dreykov gives Taskmaster orders to "bring her home," likely referring to Natasha. This suggests that Taskmaster's goal isn't to take out the Avenger, but rather to bring her back to her shady roots. In The Avengers, Loki (Tom Hiddleston) even refers to Natasha as "Dreykov's daughter," and this is the first time we've seen the baddie's face. Hopefully, we will get to see some sort of background story of Natasha and this manipulative "father" of hers when Black Widow arrives in theaters and on Disney+ on July 9.