What Really Drew Scarlett Johansson To Her Black Widow Role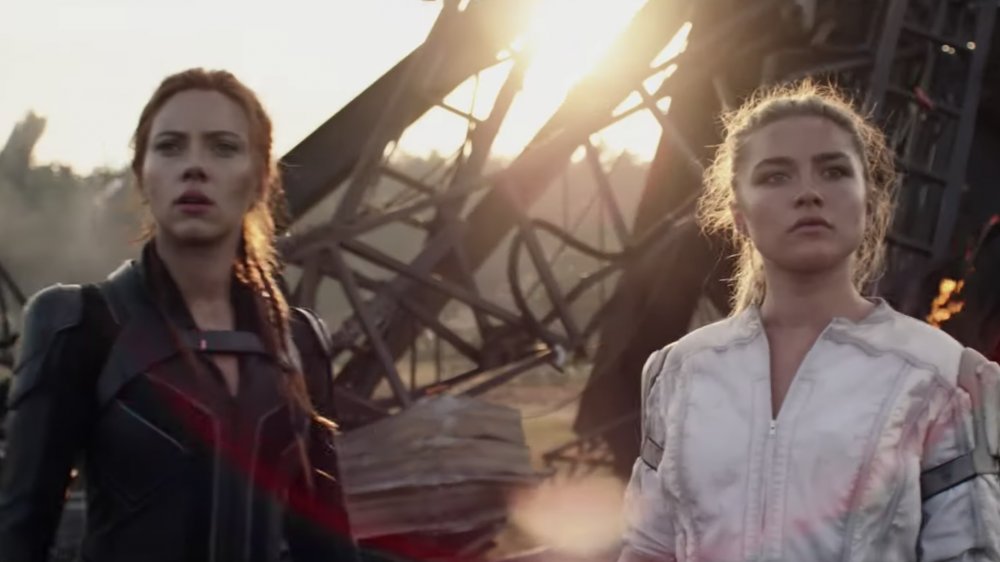 Marvel Studios
As one of the original Avengers in the Marvel Cinematic Universe, Scarlett Johansson's Black Widow has defined a generation of superhero films — and as it turns out, she was drawn to this role right from the start.
In an interview with Marie Claire chronicling the difficult journey of Black Widow, Johannson's standalone film which has faced multiple delays after its intended March 2020 release thanks to COVID-19, Johansson and her co-star, fellow Academy Award nominee Florence Pugh, opened up about why they wanted to play these particular superheroes. As it happens, both women found the roles of Natasha Romanoff (Johansson), a former KBG assassin, and Yelena Belova (Pugh), Natasha's makeshift sister who's also trained to kill, fascinating right from the jump.
In approaching the role of Black Widow, Johansson — who, as Marie Claire notes, became one of Hollywood's highest grossing actresses thanks to the role to the tune of roughly $14.4 billion — understood Natasha's character right away. "I look for women who I feel I can relate to on some level, that I have empathy for," Johansson said. "That's a bit complicated, obviously, because you can have empathy for people in different ways, and for different reasons. But if I can empathize with a character, no matter what their moral compass is, then that's important to me.
Pugh agreed with her co-star, saying, "Similar to Scarlett, it's always been, kind of, number-one top priority for me to find women who are totally fascinating and totally powerful in their own way. I really want to recognize the women I play, whether it's that I recognize my mom in her, or my gran in her, or my sister in her. I want to play complex and confusing characters."
Scarlett Johansson has loved playing Black Widow since her debut in 2010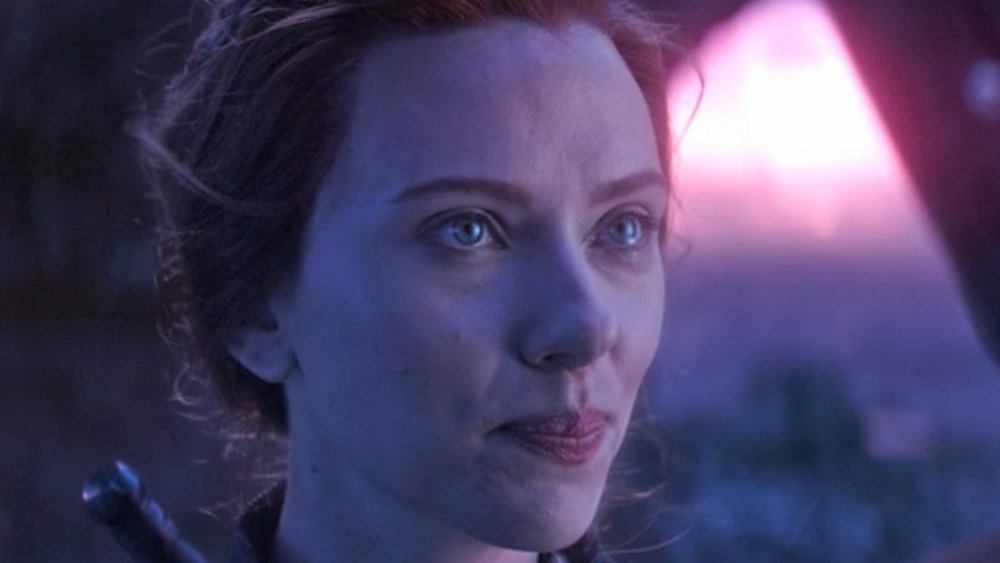 Marvel Studios
Over the years, Johansson has made no secret of the fact that she really, really loves playing Black Widow. In 2016, in an interview with Michigan Avenue Magazine (which was reported by CinemaBlend), Johansson referenced the physical demands of the combat-based role — "It's difficult!" — but was also clear that playing Natasha was a thrill ride. "I really like playing Natasha," she said. "It's been an interesting journey, to take a character and grow it over these years, and peel the layers back and be able to, as you do in life, grow with this person. It's a character that's really enigmatic and has an amazing origins story, so there's a lot for me to play off of."
It seems insane that anybody but Johansson could have played this role now, but the actress actually wasn't Marvel Studios' first choice for the game-changing role, which debuted in 2010's Iron Man 2. In April of 2020, Johansson told Parade Magazine that despite a "wonderful" meeting with Iron Man 2 director Jon Favreau, Emily Blunt was really the first choice for the part, but had to drop out due to scheduling conflicts. As Johansson tells it, she told Favreau to keep her in mind no matter what: "I was really excited to work with [Favreau], so I said, 'If this doesn't work out, I'm an actor for hire, so call me anytime.'" Happily, that worked, and in Blunt's absence, Johansson gott he role. "The best call you can receive is after you are rejected for something and then you get it," Johansson said. "You appreciate it more. I've basically made a career out of being second choice."
As of this writing, Black Widow is slated for theatrical release on May 7, 2021.