Why Montoya From American Me Looks So Familiar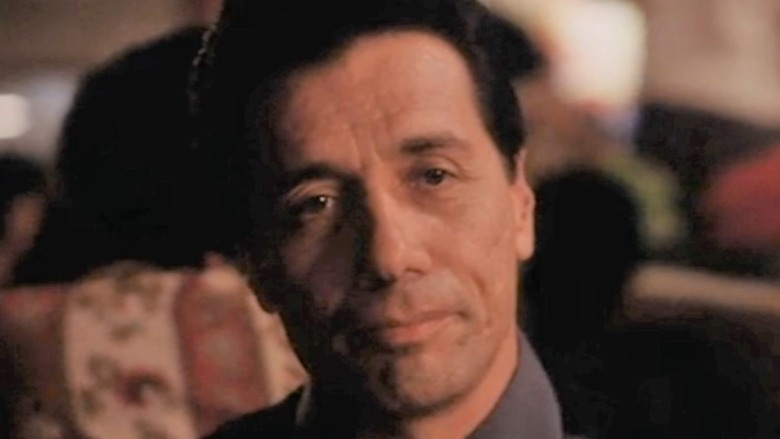 Universal Pictures
Netflix's top 10 lists are filled with both captivating new movies and TV series, as well as older classics that are finding fresh audiences. Take, for instance, the 1992 gangster drama "American Me." At the time of writing, it was holding court on the streamer's list of the top 10 most-watched movies.
The film, which takes place across several decades, follows the rise of the fictional Chicano mafia leader Montoya Santana. After he's sent to prison as a young man, Montoya slowly amasses power as one of the most successful and feared operators in California's underworld of organized crime. However, later in life, he finds himself forced to contend with the world his personal success has created, and questioning whether or not it was all worth it.
Adult Montoya was played by celebrated American actor Edward James Olmos, who also directed the movie. If you watched "American Me" on Netflix and are curious about where else you've seen Olmos, we're here to lend a hand. The actor has had a career spanning nearly five decades and a plethora of memorable roles to show for it. Here are some of the movies and TV shows you may recognize him from.
Olmos had early success on both the big and small screens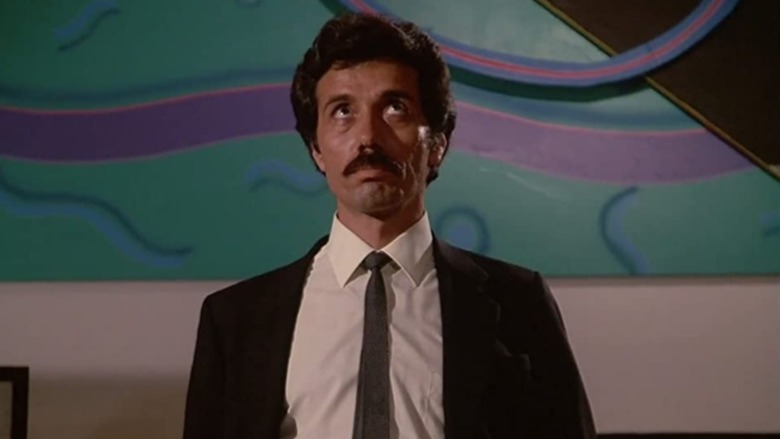 NBC
In the early years of his career, Olmos appeared as a guest star on a number of popular TV shows of the '70s and '80s. He had roles on "Kojak," the original "Hawaii Five-O," "Starsky & Hutch," and "CHiPs."
Another series synonymous with the era, the stylish police procedural "Miami Vice," gave Olmos one of his first major on-screen parts. He co-starred as the reserved and determined Lieutenant Marty Castillo for over 100 episodes. It was a performance that earned him both a Golden Globe and an Emmy Award for Best Supporting Actor.
Olmos was also a successful film actor during this early era of his career. He played Gaff, a colleague of Deckard (Harrison Ford) best remembered for his origami unicorns, in Ridley Scott's sci-fi classic "Blade Runner." In 1988, Olmos received an Oscar nomination for "Stand and Deliver," in which he portrayed real-life mathematics teacher and mentor Jaime Escalante.
After a considerable amount of success throughout the '70s and '80s, Olmos continued landing dynamic roles throughout the next era of his career.
Battlestar Galactica gave Olmos one of his most iconic roles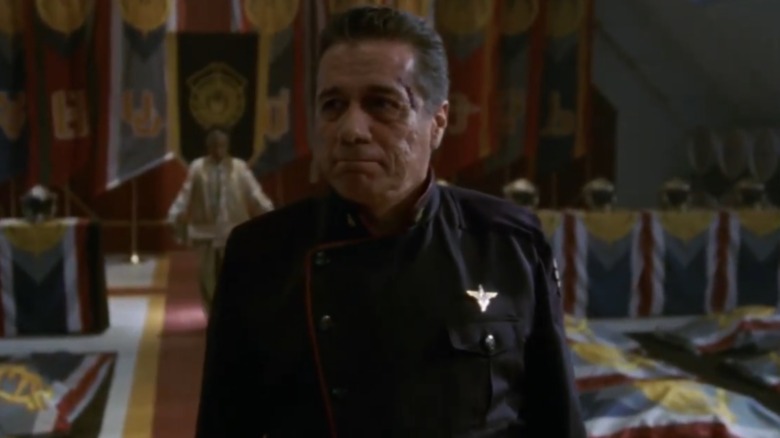 SyFy
One of Olmos' most iconic movie roles came in 1997. In "Selena," the Jennifer Lopez starring biopic of the legendary Tejano musician Selena Quintanilla-Pérez (whose story is also the subject of Netflix's Selena: The Series), Olmos played the young star's father and manager Abraham Quintanilla Jr. The late '90s and early '00s also saw the actor starring in TV movies like "The Taking of Pelham One Two Three" and "In the Time of the Butterflies," in which he portrayed Rafael Trujillo, who ruled as dictator of the Dominican Republic in the mid 20th century.
Olmos popped up as a guest star on several prominent TV shows during this time. He appeared as a military man living with some enormous regrets on an episode of "Touched By An Angel" and had a two-episode arc as Associate Supreme Court Justice Roberto Mendoza on "The West Wing."
His most notable TV part from this period, and one of the signature roles of his career, was as Admiral Bill Adama on sci-fi classic "Battlestar Galactica." He appeared on the show for over 70 episodes and received a Saturn Award and three ALMA Awards during his run.
Although Admiral Adama is an iconic Olmos role that came later in his career, it's far from the last major character the actor has had the opportunity to bring to life.
Olmos' career shows no signs of slowing down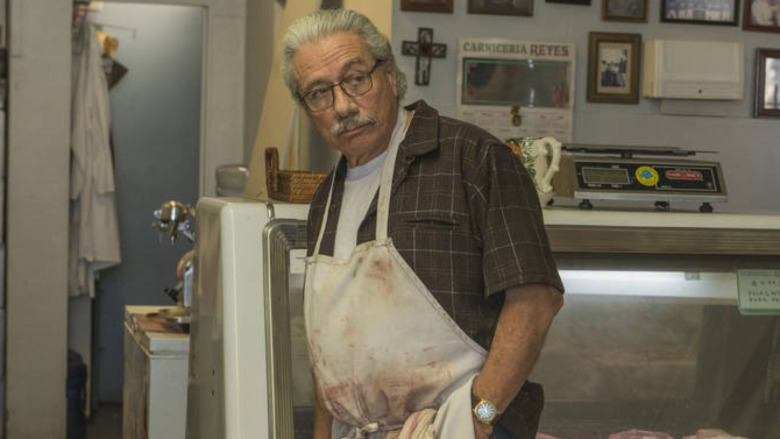 Prashant Gupta/FX
By the 2010s, Olmos was already an industry veteran with decades of experience, but he was far from done taking on challenging projects. The decade saw him reprise the role of Gaff in "Blade Runner: 2049," make an appearance in Michel Gondry's take on "The Green Hornet," and guest-star on shows like "CSI: NY," "Eureka," and Netflix's "Narcos."
The actor also had a recurring role on Season 6 of "Dexter," where he played disgraced religious studies professor turned occultist James Gellar. He also had a five-episode arc as senior agent Robert Gonzales on Season 2 of "Agents of S.H.I.E.L.D." During a 2015 interview with E!, Olmos said that he was "very honored and pleased" to be appearing in a Marvel property and even said that the role would be "one of the high points of my career."
One of Olmos' most recent TV projects is also one of his most prominent. On the FX crime drama "Mayans M.C." he plays Felipe Reyes, the father of two leading members of the Mayans Motorcycle Club. The series is a spin-off of the hit organized crime drama "Sons of Anarchy" and, at the time of writing, has been on the air for three seasons.
Whether you recognize him from his early work on "Miami Vice" or as Felipe Reyes on "Mayans M.C.," it's likely that "American Me" isn't the first time you've seen Olmos on screen.