The Forgotten Tom Hanks Classic That's Dominating Netflix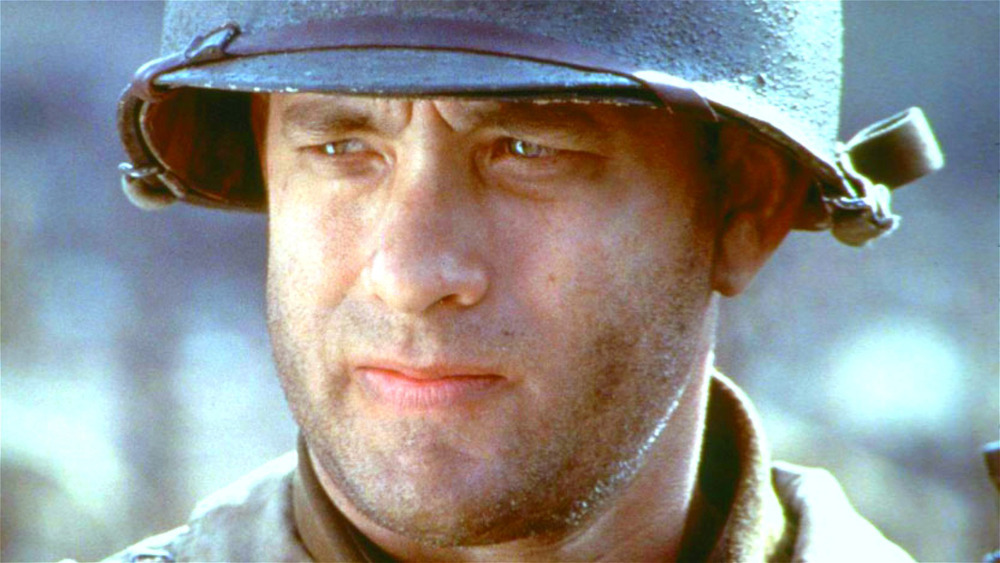 DreamWorks Pictures
What do you get when you combine Oscar-winning actor Tom Hanks, a war drama, and Steven Spielberg? An excellent movie called Saving Private Ryan that somehow gets lost in the shuffle. 
Saving Private Ryan is a real gem of a film, worthy of rediscovery now, more than two decades after its release. Although it first hit theaters in 1998, the narrative is still captivating, and extremely hard to watch at times. According to Military.com, it's one of the all-time great war movies because Capt. Miller's mission is based on the true story of the Niland brothers.
According to The Numbers, the film grossed $485 million against a budget of $30 million — an enormous success. Starring Tom Hanks, Tom Sizemore, Edward Burns, and Matt Damon, the movie centers on the Allied Invasion of Normandy, which occurred on June 6, 1944, also known as a D-Day. When three Ryan brothers are killed in action, their mother is set to receive all of their death telegrams on the same day. Soon after, The United States Army Chief of Staff General C. Marshall (Harve Presnell) realizes there's a fourth brother named Private James Ryan (Damon); he sees an opportunity, and tasks eight U.S. Army Rangers, including Capt. Miller (Tom Hanks), to rescue the remaining Ryan brother, and bring him home to his family.
If you haven't seen this incredible movie of strength, hope, and the unfortunate hardships these men went through, stream Saving Private Ryan today on Netflix.
Saving Private Ryan is a quintessential war movie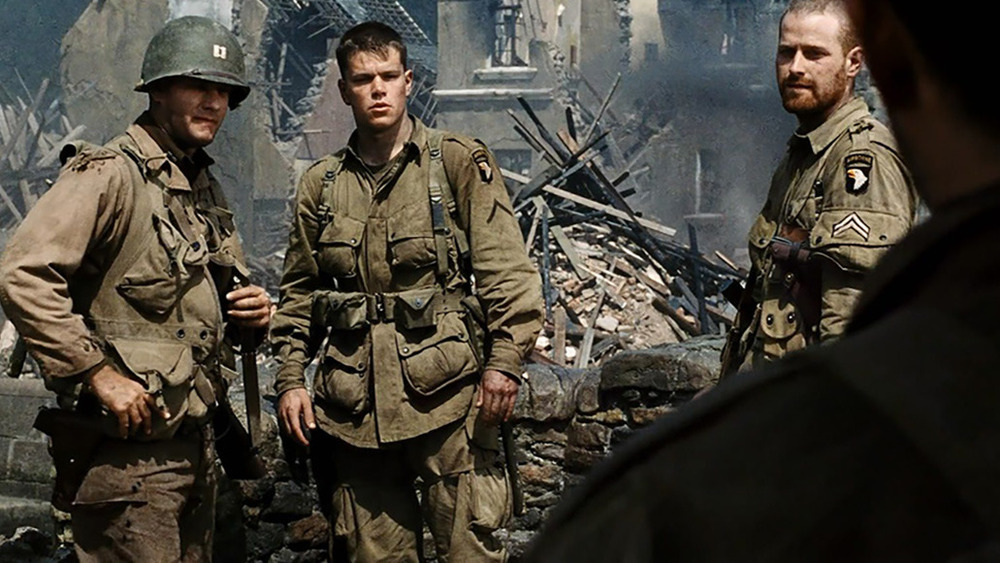 DreamWorks Pictures
Saving Private Ryan wasn't just a big hit at the box office. Critics literally fell over themselves to gush about the film. To this day, it still ranks as one of the great achievements in cinema. The IMDb reviews are so good, that Saving Private Ryan makes the Top 25 Best-Rated Movies list — a list drawn from the site's entire database. Over at Rotten Tomatoes, the movie currently holds a 93% critics rating and a 95% audience score. If that isn't universal acclaim, we don't know what is.
In 2020, Film Companion described it as "One of the most impactful, immersive war movies of all time." They went on to applaud Steven Spielberg's work by saying his "cinematic achievement takes us as close to the front line as possible, offering a human take on the chaos of wars." The reviews are undoubtedly true. Some of Spielberg's best movies showed up in the 1990s, and Saving Private Ryan is certainly one of them.