How Selena's Family Really Feels About Selena: The Series On Netflix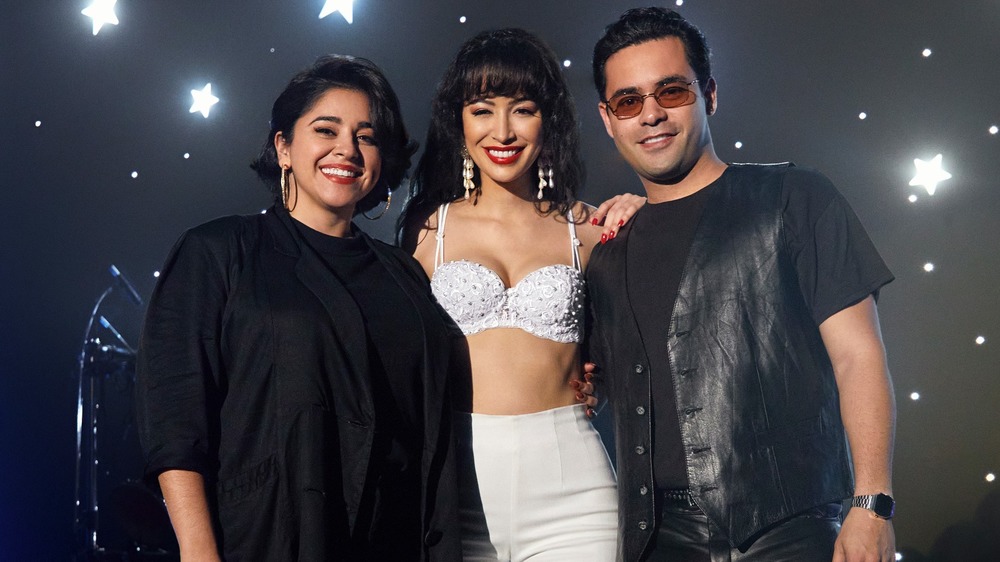 Netflix
Netflix's Selena: The Series, a biographical drama of the late Tejano music icon Selena Quintanilla, has been critiqued for what some critics call an inaccurate depiction of the "Bidi Bidi Bom Bom" singer. For instance, Vice's Alex Zaragoza wrote that series star Christian Serratos "looks like [Jennifer] Lopez playing Selena [in the 1997 biopic], and not Selena herself."
That argument holds no weight with Selena's own family, however. A.B. Quintanilla, Selena's brother, recently told TMZ that when he watched Serratos' performance, he felt like he was watching Selena herself. "I think that Christian did an outstanding job [...] As I watch Christian and that whole family, Christian especially, I kind of found myself thinking 'I'm watching my sister, when she was going through these little quirky stages," Quintanilla said in the recording for TMZ. "If Selena could've seen this series, I think she would just be ecstatic."
Quintanilla, who is played on the show by Gabriel Chavarria, also played bass in Los Dinos, Selena's backing band, and wrote songs and produced for her before she was murdered by Yolanda Saldívar in 1995.
What Selena's brother says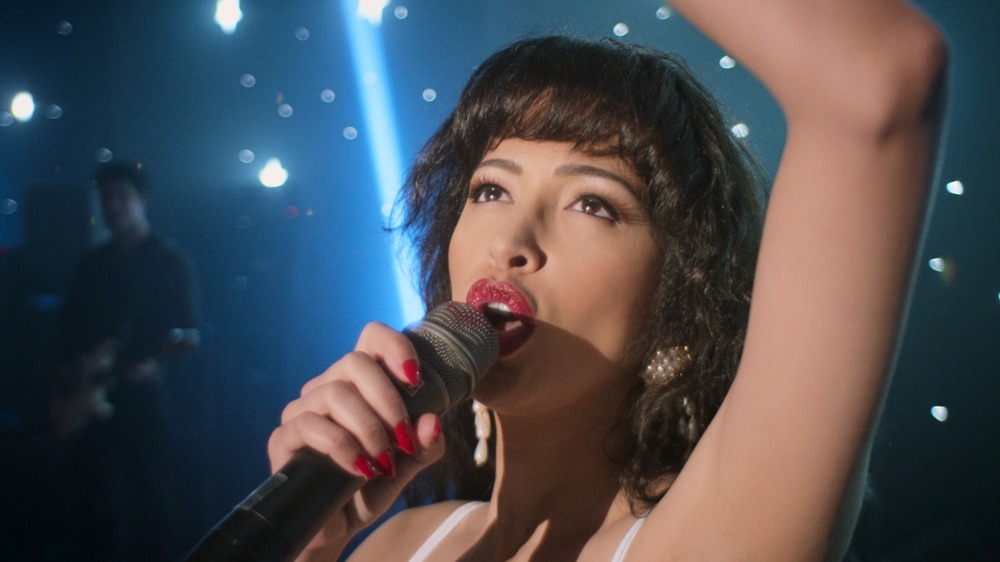 Netflix
As A.B. Quintanilla sees it, when it comes to biographical films and TV shows, the actor's job when playing a real person is not to be a perfect imitation of how that person looked or acted, but rather, to embody that person in a way that makes the viewer form an emotional connection that makes them feel like they're watching the same figure they're familiar with. 
"Jamie Foxx looks nothing like Ray Charles, Will Smith looks nothing like Muhammad Ali," Quintanilla said, citing two examples of highly acclaimed performances by actors who don't especially look like the people they're portraying. He also defended Serratos from viewers who criticized her lip-syncing, saying that the show's depiction of her lackluster lip-syncing was intentional. "That was done on purpose, because Selena's lip-syncing was also a learning process." He says that Serratos' lip-syncing improves as the series continues, mirroring his sister's own progress in mastering the performance technique. (Whether Serratos' lip-syncing actually improves is up for debate, and some viewers have argued on Twitter that the choppy editing in at least one particular lip-syncing scene does her no favors.)
It makes sense that A.B. Quintanilla would praise Selena: The Series, though: This is a case where the show is officially sanctioned by the Quintanilla family themselves, with A.B. and Selena's sister, Suzette, even serving as an executive producer. Selena: The Series is the version of the Selena story that her family wanted to tell.