The Steamy Relationship Drama That's Heating Up On Netflix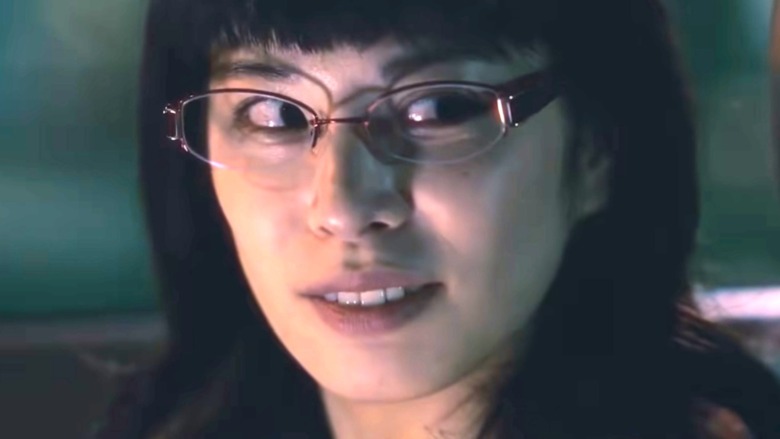 Netflix
In recent years, anime has become increasingly prominent on Netflix. Featuring hidden gems like Violet Evergarden to all-time classic films like Hayao Miyazaki's Lupin III: The Castle of Cagliostro, Netflix's anime catalog is large and wide-ranging. Netflix has even functioned as an anime production company for original series like its animated spin-off of Guillermo del Toro's Pacific Rim films and an upcoming Tomb Raider series.
Though they're not quite as numerous as Netflix's animated offerings, Netflix also features a number of live-action adaptations of Japanese anime and manga properties. Live-action versions of shonen series Fullmetal Alchemist and Bleach, for example, are available to subscribers to the streaming service. Netflix also produced an original adaptation of Death Note, another successful shonen franchise. While the film was poorly-received, director Adam Wingard went on to direct the successful Godzilla vs. Kong in 2021.
Now, Netflix has released another original production adapted from a Japanese property titled Ride or Die, based on a manga titled Gunjo by Ching Nakamura.
Ride or Die is Thelma & Louise for a new generation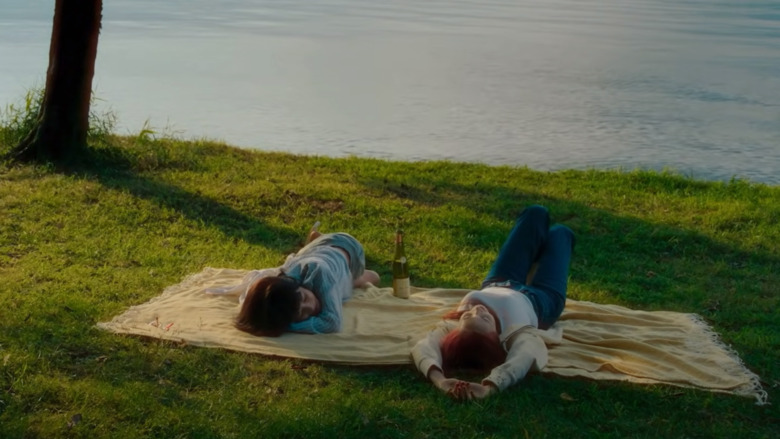 Netflix
Whereas Netflix's Death Note was an entirely American production, Ride or Die was produced by a Japanese cast and crew. It stars Kiko Mizuhara, whose debut role was in the 2010 film adaptation of Haruki Murakami's classic novel Norwegian Wood. She also portrayed Mikasa in the live action manga adaptation of Attack on Titan. For Netflix, she even joined the cast of Queer Eye for its fifth season, subtitled We're in Japan. Alongside Mizuhara is Honami Sato, whose prior roles are mostly on Japanese TV series.
Ride or Die was directed by the prolific Ryuichi Hiroki. His filmography includes a number of relationship dramas like It's Only Talk and Love on Sunday. He also worked as a supervising director for Hibana: Spark, a TV series about aspiring stand-up comics in Japan produced by Netflix. The film features original music by Harumi Hosono, a one-time member of the highly influential Yellow Magic Orchestra.
Early on in Ride or Die, Rei (Mizuhara) finds out that an old classmate and crush Nanae (Sato) is being physically abused by her husband. Rei murders Nanae's husband and the two women run away together. During their flight from the law, a romance builds as they reckon with their disparate backgrounds — they differ in their upbringing, societal beliefs, and even their respective attitudes toward same-sex romance.
Ride or Die is long (clocking in at 142 minutes), bloody, and steamy. In the end, however, its poignant story is driven by a sincere romance between its two leads. The film is available to stream now on Netflix.