The Underrated Gangster Drama That's Taking Off On Netflix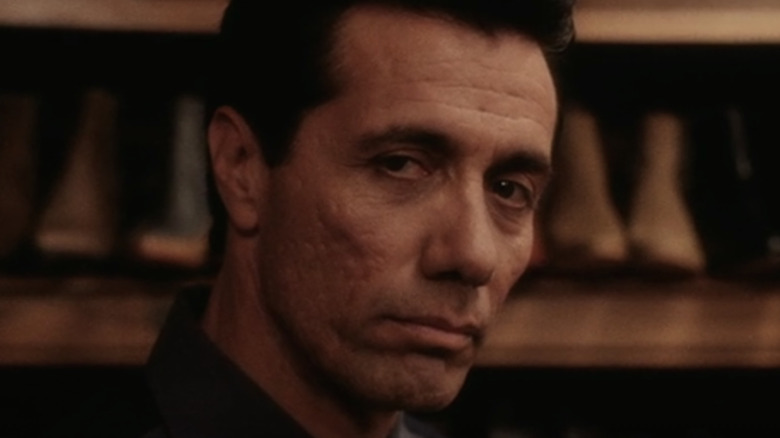 Universal Pictures
"American Me," the 1992 mafia-centric crime drama, has found new life on Netflix.
Produced and directed by "Miami Vice" star Edward James Olmos in his directorial debut, the film follows 30 years of Mexican-American gang life in Los Angeles. Olmos also stars in the film as protagonist Montoya Santana, a teen who forms a gang with his friends and ends up in prison. On the inside, he leads a powerful gang with devastating influence even beyond the prison walls.
The film was generally well received by critics upon its release, with a favorable Metacritic score of 66, and a 78% Tomatometer rating. Legendary film critic Roger Ebert praised Olmos' artistic vision, saying the film has "...the understated conviction of a director who is sure of his material."
"American Me" failed to make a splash at the box office, grossing just $13.1 million worldwide (via Box Office Mojo). However, with a 90% audience approval rating on Rotten Tomatoes, it's clear there's a lot to enjoy here, and a wider audience is finally discovering that thanks to Netflix. 
A realistic look at gang life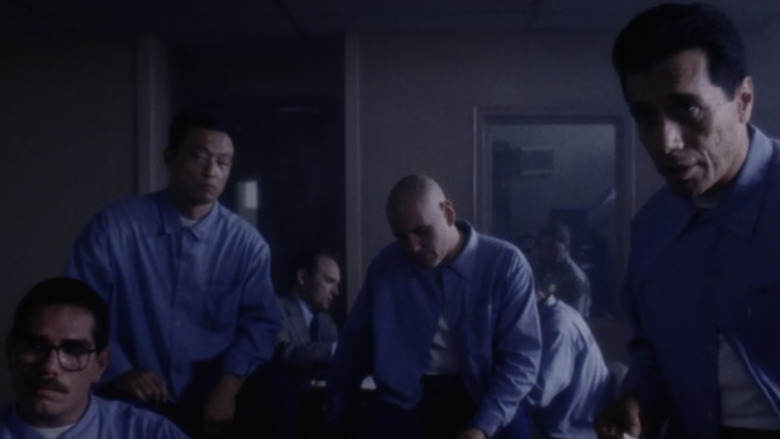 Universal Pictures
Much of "American Me" is set in a prison. Director Edward James Olmos wanted to make it as authentic as possible, filming it onsite at Folsom Prison in Represa, CA, with real-life incarcerated individuals and prison guards appearing as extras (via AFI Catalog). Additional scenes were also filmed at the Chino Institute for Men in Chino, CA, though local extras were used to play inmates.
The film, based on the real-life Mexican gangs in Los Angeles, sparked some significant controversy among gang members, a demographic that proved surprisingly litigious. Joseph Morgan, a founder of the "Mexican Mafia" prison gang, sued Olmos and the producers of "American Me," claiming they used his life story without his consent, harming his children and adversely affecting his chance of parole. Additionally, some of the real-life incarcerated people appearing in the film were tragically murdered by the Mexican Mafia due to their involvement. According to New York Magazine, Olmos was also allegedly threatened by the mafia, though he denied these claims.
"American Me" is a film "crafted with heart, conviction, and intelligence" (via Austin Chronicle). It provides a powerful, authentic look at Los Angeles' infamous gang life. For fans of classic gangster films like "The Godfather" and "Goodfellas," this film is a must-see.