Here's How You Can Watch Every Season Of Bones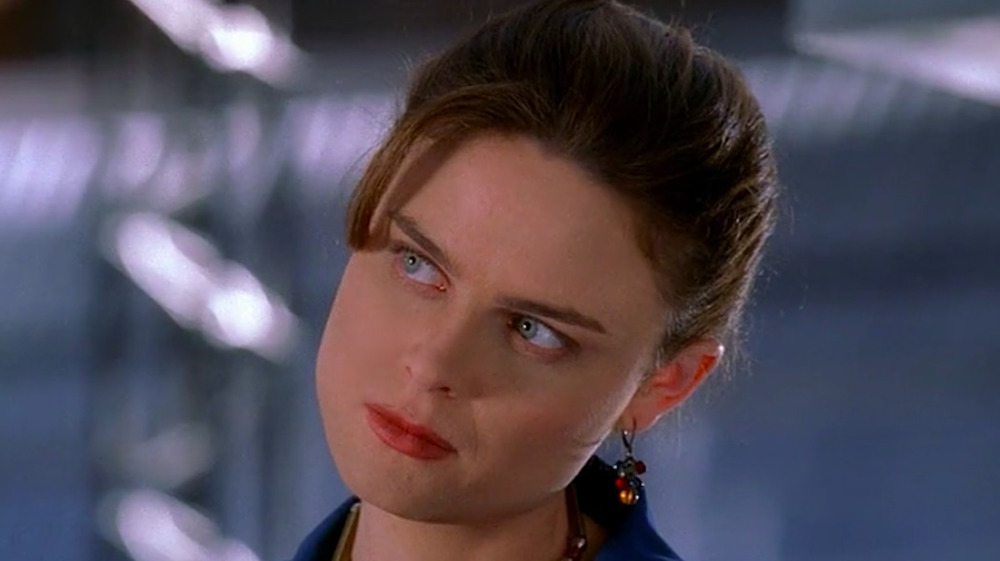 Fox
If you're looking for a compelling and yet comforting new series to binge that will last you at least a couple of months, give or take — it all depends on how quickly you binge-watch — there are a lot of excellent long-running shows to choose from, especially if you're a fan of the crime procedural. One such show is Fox's Bones, which ran for 12 seasons from 2005 until 2017.
The series, which is set at the Jeffersonian Institute (a barely disguised Smithsonian) in Washington, D.C., is loosely inspired by the life and books of forensic anthropologist and best-selling author Kathy Reichs. Like Reichs' novels, the television series follows Dr. Temperance Brennan (Emily Deschanel), a highly intelligent forensic anthropologist who collaborates with the FBI via Special Agent Seeley Booth (David Boreanaz) to solve complicated murder cases using victims' remains that cannot be identified without Brennan or the help of her team.
The show undergoes a number of cast changes over the years, as characters come and go, but at the heart of Brennan's Jeffersonian team is Angela Montenegro (Michaela Conlin), Brennan's best friend and a forensic artist who uses facial reconstruction to help identify victims, and Dr. Jack Hodgins (T.J. Thyne), an entomologist whose expertise in things like minerals make him the go-to guy for finding trace elements that aid in investigations.
To watch Bones you will need a Hulu subscription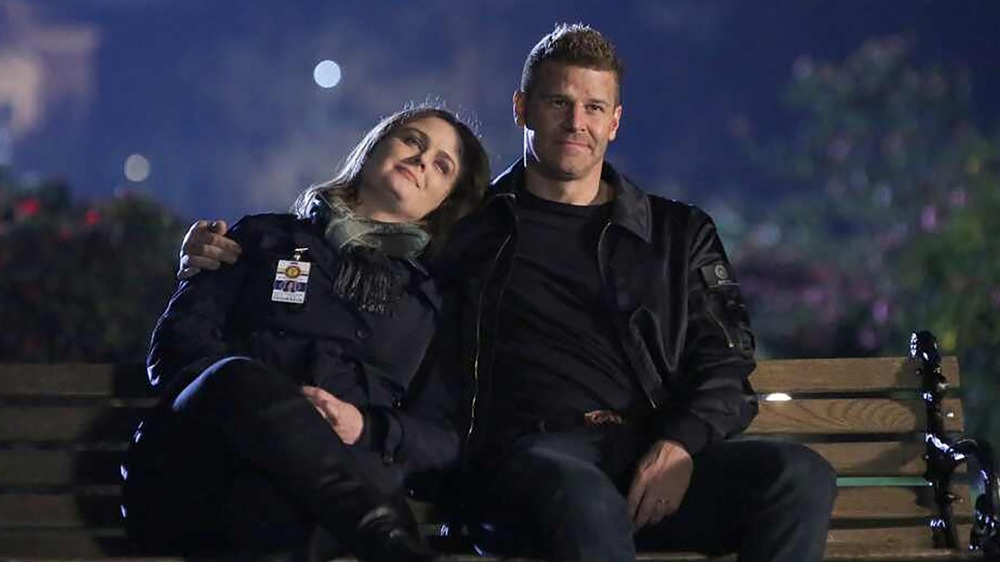 Fox
Like many Fox programs, Bones is available to stream in its entirety on Hulu. As you can imagine for a TV show that ran for a whopping 246 episodes over the course of its lifetime, Bones covers a lot of ground, and it does so without straying too far from its path as a procedural. The fact the show is also focused on solving cases in which victims are already dead, often for a long time, means the urgency that drives many other crime dramas isn't present here. All of this combines to create a show that is both comforting and reliable in its familiarity.
While most episodes are dedicated to solving a single murder case, the series does feature a few ongoing arcs that aren't directly related to the characters' personal or romantic storylines. One such arc follows a serial killer known as the Grave Digger. Introduced in the show's second season in an episode that sees Brennan and Hodgins' kidnapped and buried alive, the Grave Digger storyline pops up now and then over the years and in between other cases. 
But as exciting as many of the cases Bones tackles are, the show succeeds because of the characters at its center, and it all begins with Brennan. A staunch believer in science and evidence over feelings, she can appear to be cold or unfeeling, but over the course of the show's exceptionally long run, she also learns to better understand her friends and family, and it's all because of her relationship with Booth, who is in many ways the Mulder to her Scully.
Brennan and Booth's romance, which takes the form of a will-they/won't-they relationship before the two give into their sexual tension, ultimately forms the bedrock of the entire series. It's one of the narrative engines that keeps the show going season after season, making it one of television's very best romances. 
If all of that sounds right up your alley, now is the perfect time to start watching every season of Bones on Hulu.