The Real Reason Younger's Final Season Won't Address COVID-19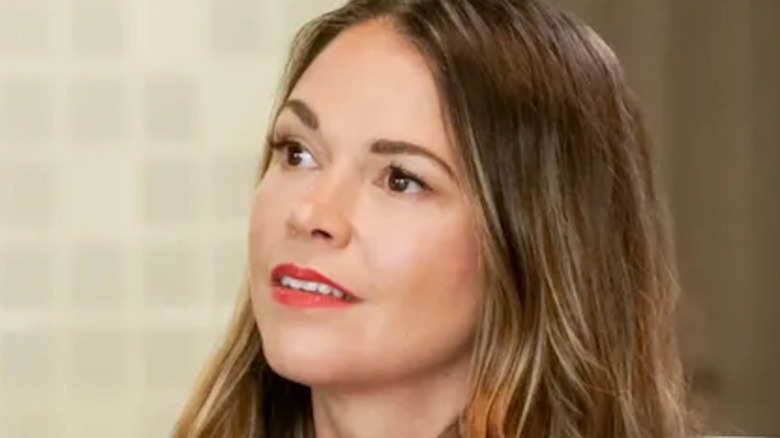 Paramount
If you're looking for a mental escape from the ongoing COVID-19 pandemic, you'll definitely want to check out the last season of this bubbly, frothy series.
After debuting on TVLand in the spring of 2015, Darren Star's series Younger — which stars Sutton Foster as Liza Miller, a forty-year-old housewife and mother who pretends to be in her twenties to re-enter a competitive workforce — became one of the best escapist hits around, from the amazing outfits to the glossy version of New York in which it's set to its steamy romantic stories. The seventh and final season of the show is now underway — with its first four episodes released on April 15 on Hulu and Paramount+ — and according to Star himself, the show won't address the biggest event of the past year: the COVID-19 crisis, which is still raging across the world.
Gritty realism definitely isn't Younger's forte by any means, but fans are still probably relieved to hear that Liza and her friends won't be donning masks and staying six feet apart. Here's the real reason that Younger and Emily in Paris creator Star wants to keep the COVID-19 pandemic off of the small screen for the final season of one of his shows.
Younger's final season will not tackle the COVID-19 pandemic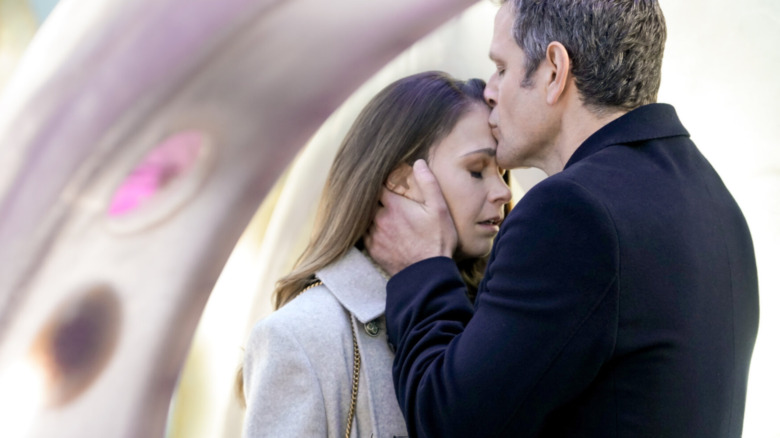 Paramount
Unlike shows like Grey's Anatomy and Superstore, which approached the pandemic head on — partly because its characters, doctors and big-box store employees, are essential workers — Younger, set in the publishing world, will simply pretend the health crisis never happened.
According to a feature in The Hollywood Reporter, Star saw no need to bring the pandemic into Younger's final story, partly because it wouldn't work for the show's timeline. "We had discussions about possibly including COVID," Star told THR. "We mapped out some story directions. But our timeline picked up where we left off — which, in the real-world timeline, was at least eight months before COVID would have affected the lives of these characters. We would have really had to jump time to catch up to when the pandemic hit and we would have been playing a guessing game about how things would develop, and I didn't want to do that."
Star, who also created Sex and the City — and didn't address the terrorist attacks of September 11, 2001 on that show either — said avoiding the pandemic will help keep Younger relevant for years. "Younger is timeless," Star said. "This is a series you can watch years from now. And COVID, to me, instantly stamps it. Ironically, this final season became the most beautiful, biggest-looking season in terms of our production values and that's really due to the amazing crew, our directors and how they were able to pull off the COVID-free, beautiful Manhattan that you see on the streets this season. To me, it's a dream of what I hope New York will be looking like again soon."
COVID-19 presented some challenges for the Younger team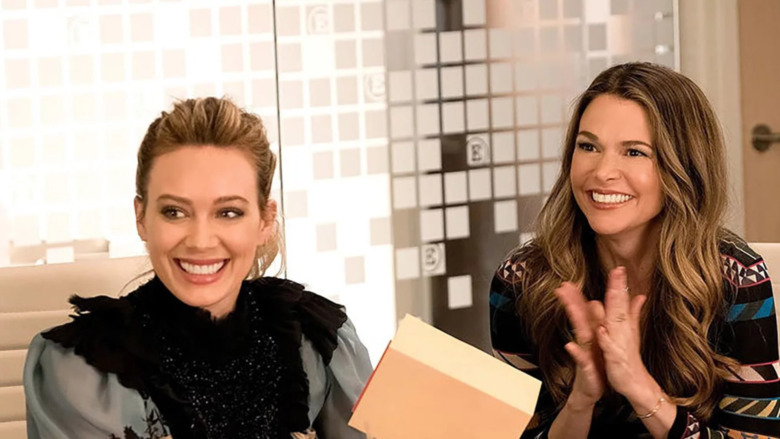 Paramount
With that said, shooting during the COVID-19 pandemic presented some unique challenges... and even some unexpected perks. According to Star, the move from the show's original home at TVLand to streaming services Paramount+ and Hulu actually was a huge boost for the last season: "The budget became bigger because of COVID and they've been wonderful in terms of giving me what we needed to make the show we wanted to make."
Between logistical issues and filming during a particularly cold New York City winter — Younger has always shot on location — Star said shooting the final season was a tough undertaking. "It increased the pressure, because it was a tightrope act in terms of thinking, 'How are we going to get this done?'" the creator admitted. "Shooting is difficult as it is, but throwing COVID on top of that, and all of the PPE that is necessary, makes it very arduous, but the cast and crew were all on board and game to come back to work. We jumped back in, not really knowing how and if we were really going to get through the season, and we did. There were bumps along the way, but everybody made it through very safe and healthy."
Sadly, COVID-19 and scheduling issues did mean two major players — Miriam Shor's Diana Trout and Charles Michael Dane's Zane Anders — will only appear fleetingly in the final season, disappointing fans who got attached to these two characters (particularly Diana, who's been around since the show's exception). However, with a supporting cast surrounding Foster that includes Hilary Duff, Nico Tortorella, Molly Bernard, Debi Mazar, and Peter Hermann, the magic of Younger is still there.
New episodes of Younger's seventh and final season will drop each Thursday on Hulu and Paramount+.