Emily In Paris Fans Just Got The Best News Ever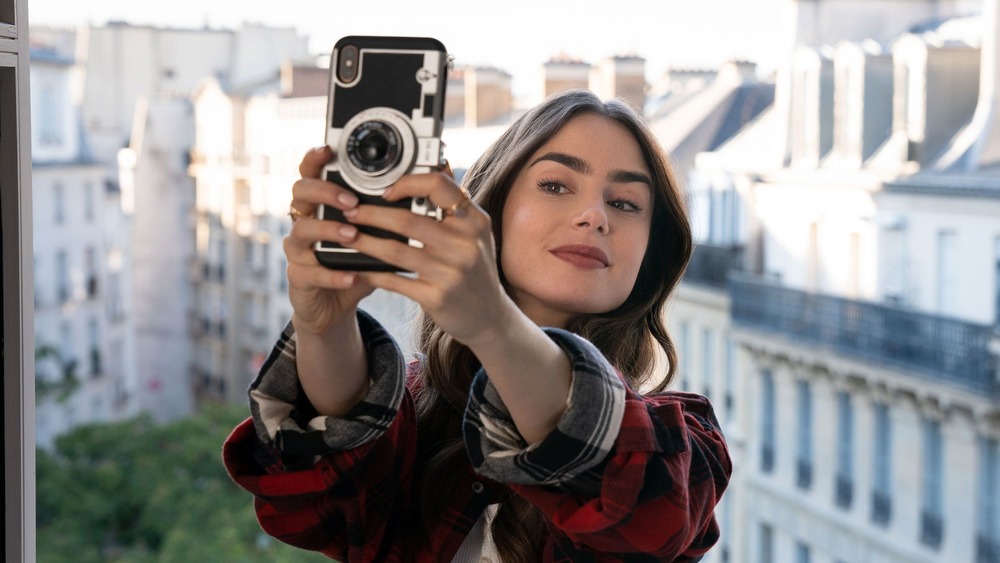 Netflix
Fans of Emily in Paris should say "merci" to Netflix.
In November 2020, just over a month after the first season of Emily in Paris made waves on Netflix, the service announced (via TVLine) that Emily and her new French cohorts will return for a second season.
On Netflix's official Twitter account, the platform broke the news with a short video of its stars brandishing two drinks, cracking two eggs, or spraying perfume twice, with the tagline "Deux is always better than un."
This news doesn't come as much of a surprise when you consider the sheer popularity of Emily in Paris. Despite backlash from real Parisians and American ex-pats in Paris alike, the story of Emily Cooper (Lily Collins), a Chicago native who gets to move to the City of Lights to serve as an American liaison between marketing firms, quickly became one of Netflix's biggest hits of the fall season. Here's what happened during Emily in Paris' first season, and what creator Darren Star has to say about what might be next. Spoilers ahead!
Emily in Paris will be back for an outrageous, delightful second season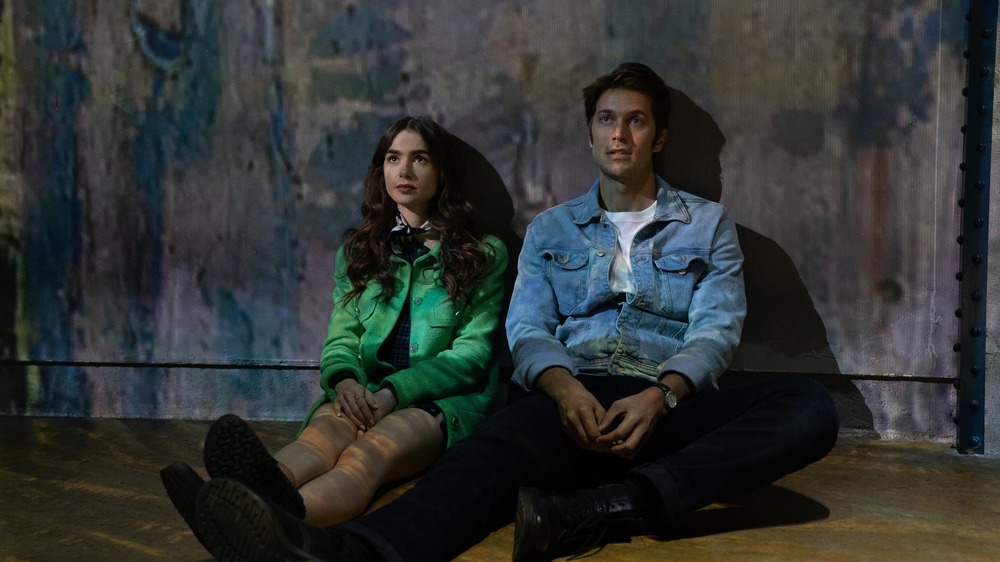 Netflix
After Emily's dizzying arrival in Paris, a city where she doesn't speak the native language and constantly gets confused by local customs, she ends up befriending her neighbor Gabriel (Lucas Bravo), a handsome sous-chef at a nearby bistrot. Though the two immediately hit it off, the situation quickly becomes much more complicated when Emily inadvertently makes friends with Gabriel's girlfriend Camille (Camille Razat), creating a love triangle.
In the finale, Gabriel and Camille have seemingly broken up over Gabriel's decision to leave Paris and open his own restaurant in his home region of Normandy, and before he's set to move, Gabriel and Emily spend the night together. However, things take a turn when Emily's wealthy client, Antoine Lambert (William Abadie), invests in Gabriel's restaurant in Paris, forcing him to stay... and presumably work things out with Camille.
Before Emily in Paris officially scored a sophomore season, Star told TVLine that he already had some ideas in place for season two. "What happens in the next chapter, I think, can be a real exploration of how does the relationship between these three characters evolve," Star revealed. "That, to me, is such a fun thing to explore in Season 2, because these are not Americans. They're French people. To me, a big part of the show is looking at everything through a different lens. Season 2 will open up some interesting and surprising relationship avenues."
There's no word on when season two of Emily in Paris will hit Netflix, much less start filming — as of this writing, the real Paris is experiencing an uptick in COVID-19 cases and has resumed a lockdown that affects most of France. However, fans can only hope that Emily in Paris will return tout suite.