The Surprising Reason Shonda Rhimes Decided To Make Bridgerton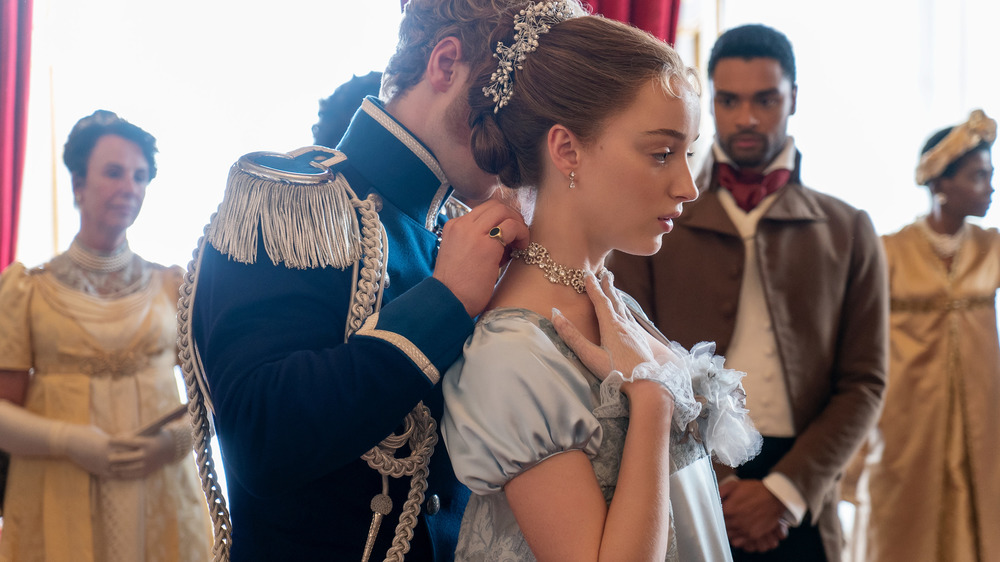 Netflix
The real reason that acclaimed showrunner Shonda Rhimes decided to pursue her latest project might surprise you.
After inking a huge deal with Netflix back in 2017, Rhimes, who got her start working in primetime television on ABC with shows like Grey's Anatomy and Scandal, released her first show on the streaming service: the soapy, steamy period drama Bridgerton. Executive produced by Rhimes and created by her protege Chris Van Dusen, Bridgerton explores the highs and lows of high society in the Regency era in London, focusing on a small group of families trying to maintain their elite status.
In case you're not already familiar with the series of books that inspired Bridgerton, the show is actually based on romance novels by author Julia Quinn, several of which hit the New York Times bestseller list before Rhimes took notice. In a recent interview, Quinn herself revealed what prompted Rhimes to go forward with the on-screen version of Bridgerton; here's the surprising reason Shonda Rhimes decided to make her latest show.
Shonda Rhimes made Bridgerton because she ran out of reading material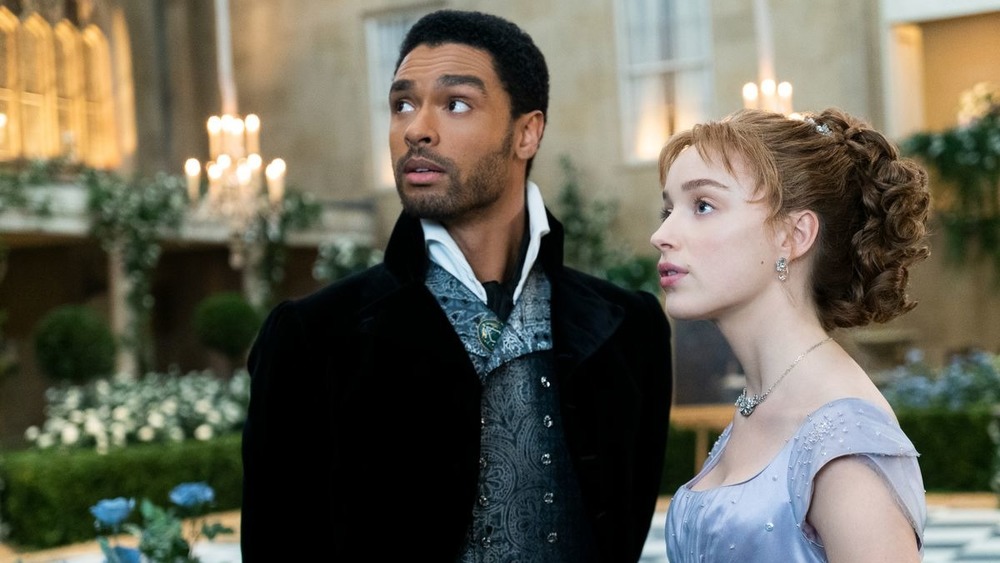 Netflix
As Quinn told interviewer Tamron Hall — which was reported by Insider — Rhimes told the author that when she was on vacation, she ran out of books to read, which led her to discover Quinn's novels.
"The way I understand it, Shonda ran out of books to read on vacation and somehow stumbled on one of mine," Quinn revealed to Hall. "It's crazy to think that my life is forever changed because Shonda didn't bring enough reading material on vacation, but that's honestly what happened."
The first season of Bridgerton ultimately adapted Quinn's first novel, The Duke and I, telling the love story between the beautiful Daphne Bridgerton (Phoebe Dynevor) and Simon (Regé-Jean Page), the handsome Duke of Hastings. Now that Netflix has officially renewed Bridgerton for a second season, the focus will shift to Daphne's brother Anthony (Jonathan Bailey) and his search for a suitable wife, moving on to Quinn's second book, The Viscount Who Loved Me.
After making a name for herself with huge primetime hits, it made sense for Rhimes to make the move to a service like Netflix, and there's no question that her first project was a huge success; ultimately, both Quinn and Bridgerton fans are lucky that Rhimes happened to come across these novels.
The first season of Bridgerton is streaming on Netflix now.