Why Hollywood Won't Cast Isaiah Washington From Grey's Anatomy Anymore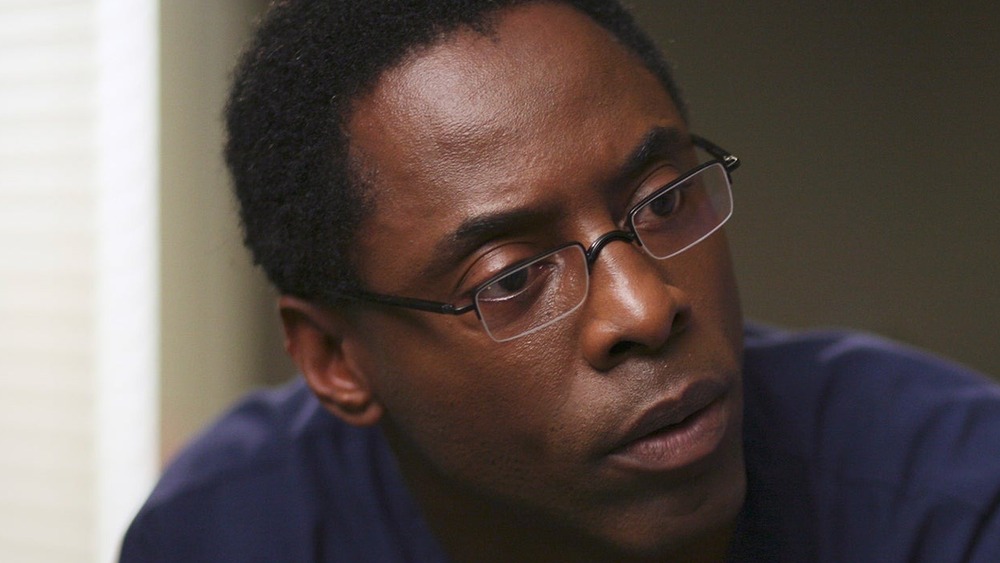 ABC
Grey's Anatomy has produced plenty of stars during its momentous run, but this one actor has become persona non grata after his turn as one of Seattle's finest surgeons.
When Shonda Rhimes' medical drama launched as a mid-season replacement in 2005, it had already assembled an incredible cast, including Patrick Dempsey, Ellen Pompeo, Sandra Oh, Katherine Heigl, and Isaiah Washington, to play attending and resident surgeons working at the prestigious Seattle Grace Hospital. Alongside Dempsey's Dr. Derek Shepherd, head of neurosurgery, and interns Cristina Yang (Oh), Meredith Grey (Pompeo), and Izzie Stevens (Heigl), Washington plays cardiac surgeon extraordinaire Dr. Preston Burke, an extremely talented surgeon who runs the hospital's cardiothoracic department.
Early in the first season, Burke strikes up a romance with Cristina, despite the fact that attendings are discouraged from dating residents; even so, they end up going public with their relationship after Cristina gets pregnant and loses the baby. By the third season, after going through a harrowing time where, in the aftermath of a shooting, Burke has trouble performing surgery — and secretly enlists Cristina to do advanced procedures in his stead — the two get engaged, planning an elaborate church wedding together. However, in a shocking twist in the season three finale, Burke leaves Cristina at the altar, calling off the wedding as Washington permanently exited the show.
So why did Washington leave Grey's while it was still so popular, and why has he had trouble getting roles ever since? As it happens, there's plenty of drama behind the scenes. Here's why Hollywood won't cast Isaiah Washington anymore after his time on Grey's Anatomy.
Isaiah Washington said some seriously inappropriate things to cast members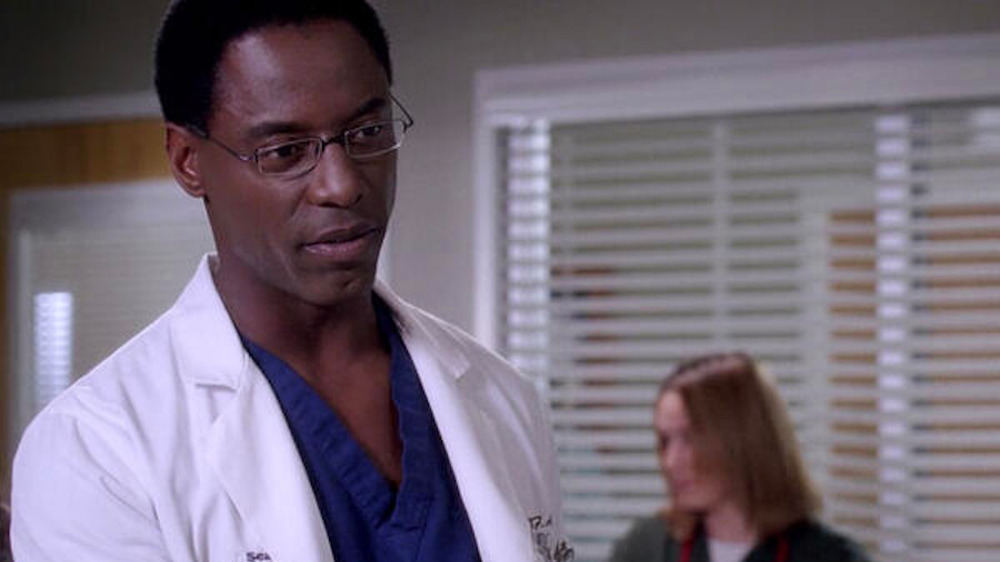 ABC
According to reports, during an argument on set with Dempsey and fellow cast member T.R. Knight — who plays intern George O'Malley — in 2006 during the third season's filming process, Washington leveled a homophobic slur at Knight (though he later puzzlingly claimed it was directed at Dempsey). Shortly thereafter, Knight publicly announced that he was queer, making Washington's words even worse.
At first, it seemed as if it would be possible for Washington to make amends... until he dug a deeper grave for himself at the Golden Globes in January 2007, where he used the slur again and made disparaging comments about "wishing" he could be "gay." Before long, ABC announced that it would terminate Washington's contract, prompting a bitter statement from the actor. 
In the aftermath of this very public on-set drama, Washington laid low for several years — though he did ultimately play a major role on The 100 that same year as Thelonious Jaha though he eventually departed the series in 2018. Aside from that, Washington hasn't spent a ton of time on either the big or small screen — but when you take his behavior into account, it's understandable that directors and actors might be hesitant to work with him.
Isaiah Washington came back to Grey's Anatomy very briefly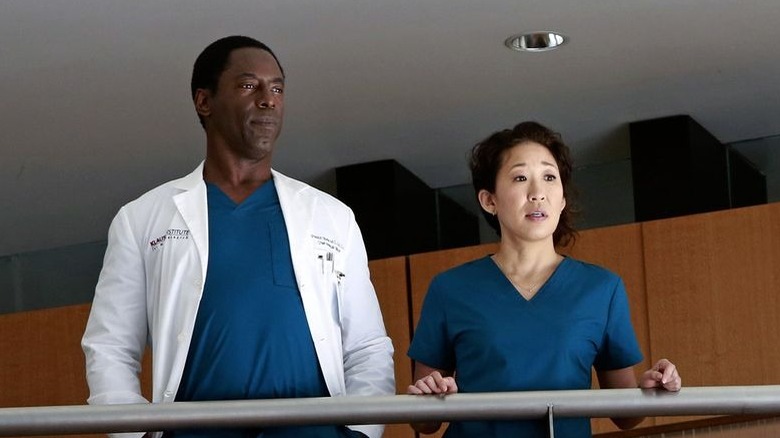 ABC
Despite this drama, Washington eventually did reappear briefly on Grey's Anatomy as a part of Sandra Oh's final arc before she left the series in 2014. As Oh's Cristina  Yang struggles with some career hurdles in her quest to become a world renowned cardiothoracic surgeon, she's invited to Zurich, Switzerland to discuss her recent successful experiment, where she prints 3D heart conduits to save young children with cardiac defects. When she arrives, she realize that Burke is the one who invited her, and though she's angry at first, she soon discovers it's not some sort of ploy to lure her back into a romantic relationship; rather, Burke, who leads a cutting-edge cardiothoracic research lab at one of the city's best hospitals, wants Cristina to take over for him, presenting her with an irresistable opportunity. Ultimately, Cristina takes the job, leaving Seattle and her "person," Meredith Grey (Ellen Pompeo), behind.
Even after making a very short return to "Grey's Anatomy," Washington is clearly still fairly upset about the circumstances surrounding his original departure. To make it all much weirder, he's clearly still thinking about it, tweeting about a condemnation from his former co-star Heigl — who's no stranger to offscreen drama — as recently as 2020. Out of nowhere, Washington Tweeted a photo of Heigl, writing, "This woman once proclaimed that I should 'never' be allowed to speak publicly again. The world agreed with her proclamation back then and protested for my job and my head in 65 languages. I wish I was on Twitter in 2007, because I will NEVER stop exercising my free speech," following this with a fair amount of responses and subsequent angry tweets. Perhaps wisely, Heigl did not publicly respond to Washington's tweet.
You can stream Washington's work on Grey's Anatomy, as well as the rest of the long-running show, on Netflix and Hulu now.