Why Katherine Heigl Was Never The Same After Grey's Anatomy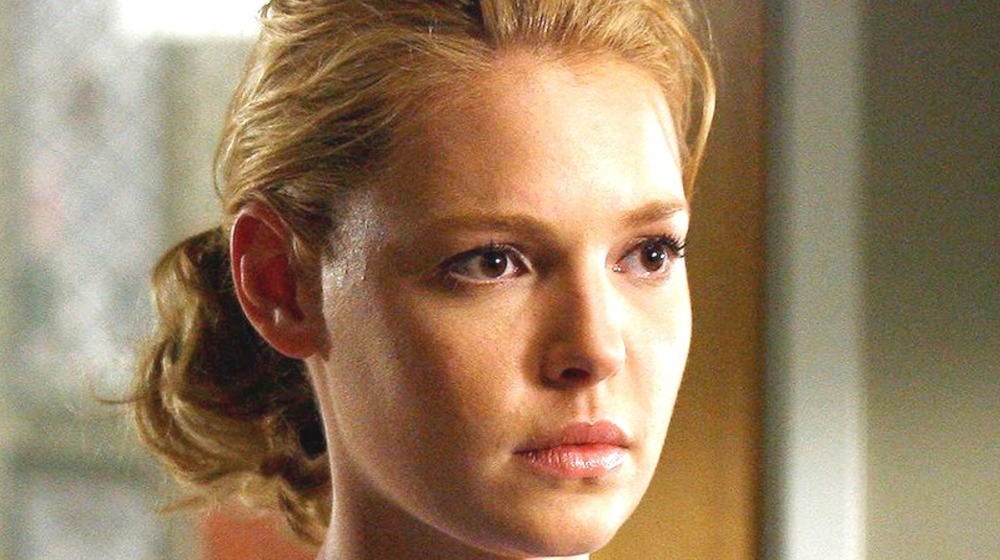 ABC
Grey's Anatomy has featured plenty of actors throughout its record-setting run, but not everyone has left on great terms... especially Katherine Heigl.
Throughout the series' seventeen season tenure on ABC, star Ellen Pompeo — who plays the central character, Dr. Meredith Grey — and creator Shonda Rhimes have bid farewell to plenty of actors, including Patrick Dempsey, Jessica Capshaw, Sandra Oh, Kate Walsh, Sara Ramirez, and more talented players, as the series' cast constantly rotates. However, some actors, like Katherine Heigl, made serious waves on their way out.
Heigl originated the role of Dr. Isobel "Izzie" Stevens when Grey's Anatomy joined the ABC lineup as a mid-season replacement in 2005 and stayed on the series until its sixth season, leaving in 2010 amidst some controversy. In the years since her career-making turn on Grey's, Heigl's career has taken its own twists and turns, and experienced some serious highs and lows. Here's why Katherine Heigl — and her film and television career — was never the same after Grey's Anatomy.
Katherine Heigl had a messy exit from Grey's Anatomy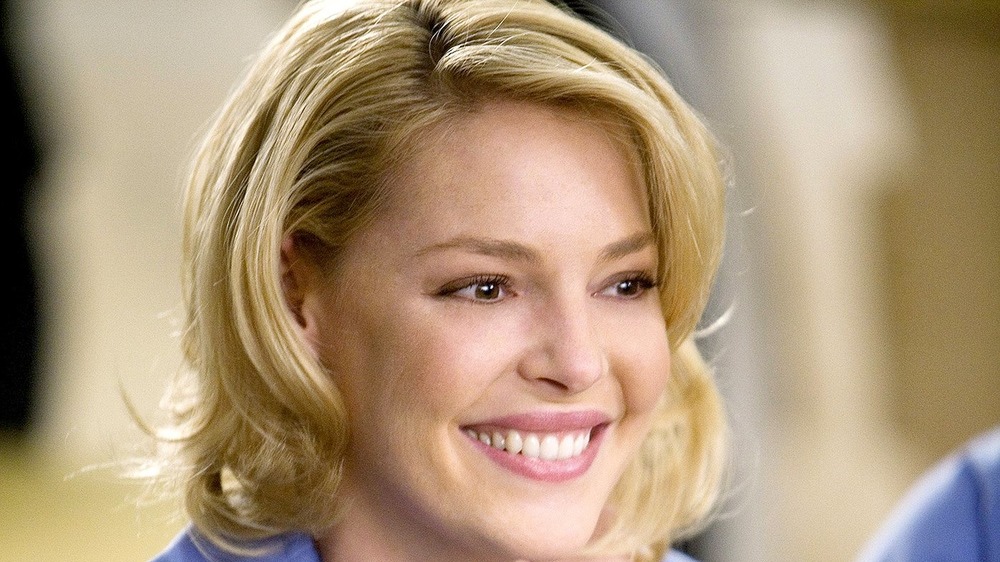 ABC
After winning an Emmy Award for her heartbreaking performance in Grey's Anatomy's second season, it seemed as if Heigl would stick with the show that made her a star for the long haul. However, things soon started to go downhill; unsatisfied with the scripts and material given to her during the show's fourth season, she removed herself from Emmy consideration, angering the series' creative team.
As the New York Times reported, Heigl released a brief but fairly blunt statement, saying, "I did not feel that I was given the material this season to warrant an Emmy nomination and in an effort to maintain the integrity of the academy organization, I withdrew my name from contention. In addition, I did not want to potentially take away an opportunity from an actress who was given such materials."
What followed was yet more strife on set — though Rhimes denied that she was angry over Heigl's Emmys stunt, trouble brewed when the actress was late to set repeatedly during production on the sixth season. Ultimately, Heigl was written out part way through the show's sixth season, but the bad blood remained. Later, during the run of her next show, Scandal, Rhimes told an interviewer that there were "no Heigls" on set, saying she had a strict "no a**hole" policy... which is a pretty clear statement, all things considered.
Katherine Heigl had some stumbles after Grey's Anatomy — but has since recovered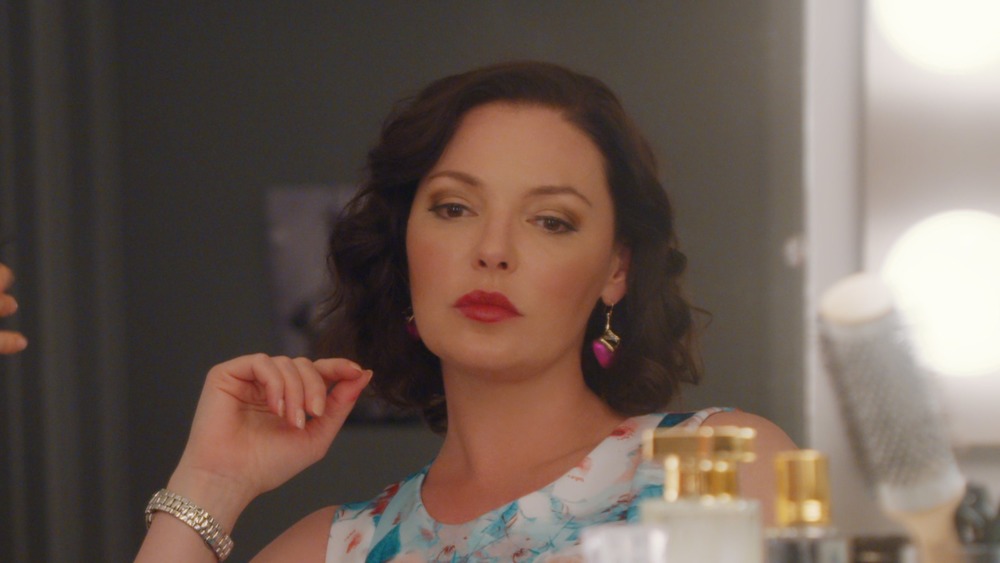 Netflix
As for Heigl herself, the actress, once a hot commodity in Hollywood, became a fallen star after the Grey's drama and a particularly sour interview about her starring role in 2007's Knocked Up. After diminishing returns in unpopular films like 2010's Killers, Life As We Know It, and 2011's New Year's Eve, Heigl even admitted that she had regrets about leaving Grey's Anatomy and the way in which she dealt with Rhimes, expressing a desire to return to the series if possible. (During the show's sixteenth season, she "returned" offscreen in a pretty strange way when her former husband, Justin Chambers' Dr. Alex Karev, left his wife for Izzie when Chambers left the series).
However, in recent years, Heigl's career has seen a resurgence. After some false television stars like State of Affairs and Doubt, Heigl joined the cast of USA's popular series Suits in 2018 (after former Duchess of Sussex Meghan Markle left the show). In 2021, her latest series, Firefly Lane, premiered on Netflix to positive reviews.
Heigl may have endured plenty of on and off screen drama during her time on Grey's Anatomy, but after several years of strife, it looks like she's back on track. The first season of Firefly Lane is streaming on Netflix now.