Isaiah Washington Won't Return To The 100 Next Season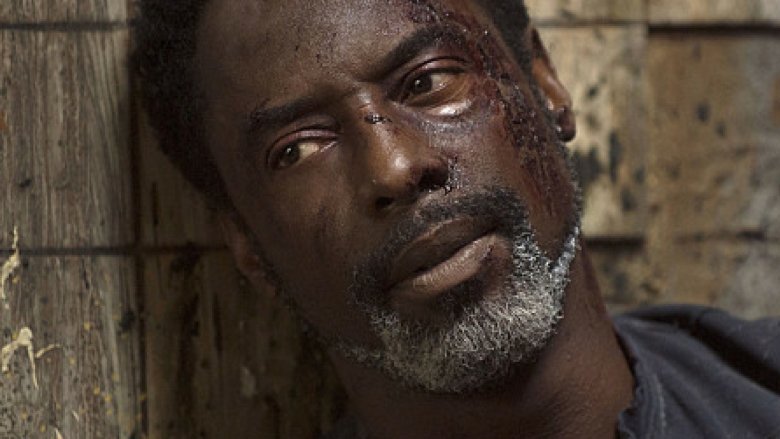 Warning: spoilers below for The 100 episode "The Other Side."
The 100 continues to dwindle: TVLine reports that Isaiah Washington's Thelonious Jaha will not return as a series regular for season five. It's unclear how Jaha will leave the show, although The 100 is definitely no stranger to finding brutal ways to remove characters from the equation. Still, TVLine notes that it's not impossible for Washington to return as a guest star in the future, meaning that Jaha could find a non-deadly way to get split away from the rest of the group.
The 100 takes place on a future Earth devastated by nuclear war. A group sent into space after the war return to Earth, where they must deal with the people remaining on the ground as they try to survive in the harsh environment left around them. The current season sees the team trying to save themselves as all of Earth's nuclear reactors begin to melt down again.
The group has been getting smaller and smaller recently, with Wednesday night's "The Other Side" seeing the demise of Devon Bostick's Jasper, who has been with the show since episode one. However, the show still has plenty of characters left to potentially kill on their way to season five, with stars Eliza Taylor, Paige Turco, Bob Morley, Marie Avgeropoulos, Christopher Larkin, Henry Ian Cusick, Lindsey Morgan, Richard Harmon, and Zach McGowan still (at least, as far as we know) remaining with the series.
Washington has also been with the show since episode one, although his character has undergone quite the transformation. Creator Jason Rothenberg had nothing but good things to say about the actor, telling TVLine, "We've been incredible fortunate to have Isaiah Washington on The 100 for the past four seasons. He's brought so much to the role of Jaha, and we love working with him."
The 100 airs on Wednesday nights at 9 p.m. on The CW. While we wait for the season's epic conclusion, see which of the show's actresses we think would be perfect to play Joss Whedon's Batgirl.