Reese Witherspoon Fans Can't Get Enough Of This Movie On Netflix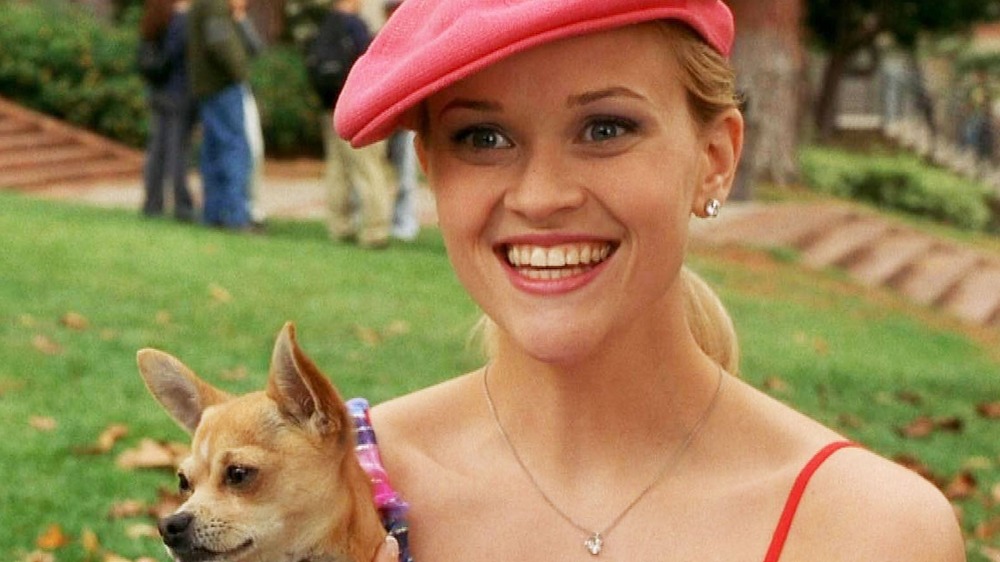 MGM
If you're a fan of Oscar-winning actress Reese Witherspoon, you won't want to miss out on one of her defining roles.
The venerated actress, who got her start at a young age in films like 1991's The Man in the Moon and 1996's Fear, broke out in a big way in 1999 with two huge hits — Election and Cruel Intentions. From there, Witherspoon became one of Hollywood's most in-demand and recognizable faces. After winning the Academy Award for Best Actress for her 2005 turn as real-life figure June Carter Cash in the Johnny Cash biopic Walk the Line, Witherspoon officially joined the A-list, and in recent years, she's been the brains behind her own projects as well.
After launching her production company, Hello Sunshine, in 2016, Witherspoon — who picked up a second Oscar nod for her leading role in 2014's Wild — started making her own small-screen projects possible, producing huge hits like Big Little Lies, The Morning Show, and Little Fires Everywhere. However, longtime fans of this adorable and seriously talented actress know that one of her all-time best roles was that of Elle Woods, plucky sorority girl turned lawyer, in the 2001 comedy Legally Blonde. These days, the film has found a new life on Netflix — here's why Reese Witherspoon fans have made Legally Blonde one of the service's most popular films right now.
Legally Blonde is a sharp, funny, comedy with a strong message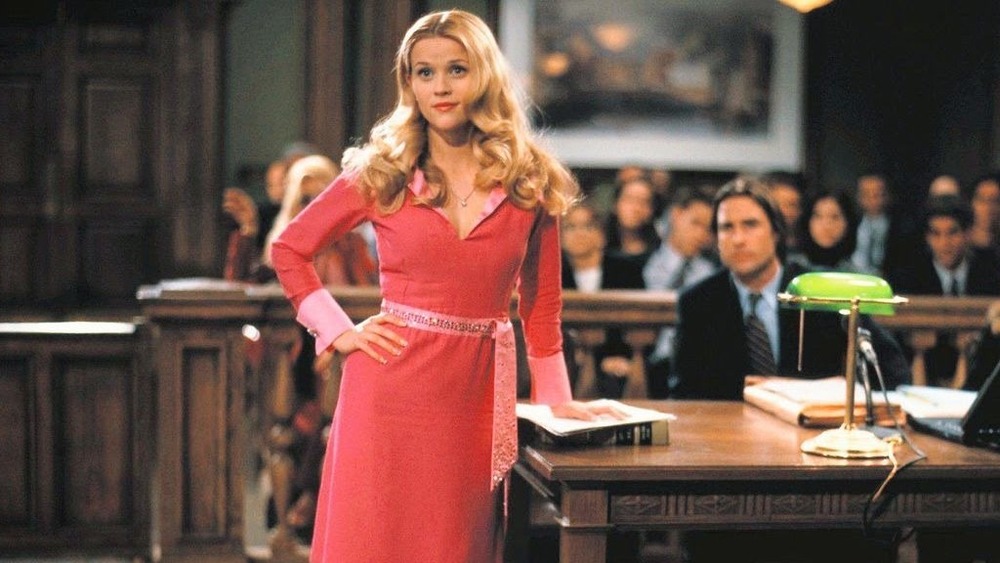 MGM
At the beginning of Legally Blonde, Witherspoon's Elle Woods is perfectly happy with her life as President of her sorority, Delta Nu, in sunny California, and things seem like they're about to get even better when her boyfriend, Warner Huntington III (Matthew Davis), invites her out for a special date. However, when Warner dumps Elle for not being "serious" enough as he prepares to head to Harvard Law School, she's devastated... before she comes up with a "completely brilliant plan" and decides to get accepted to Harvard Law alongside Warner.
Elle's work ethic and innate intelligence end up earning her a nearly perfect LSAT score of 179 and admission to Harvard Law, but when Warner shows up at school with his new fiancée Vivian Kensington (Selma Blair), Elle is thrown for a loop. Eventually, thanks to her new friend Emmett (Luke Wilson), her law school classes, and a huge murder case Elle solves thanks to her knowledge of haircare specifics, Elle realizes she doesn't need Warner at all, and is actually a pretty amazing lawyer.
Legally Blonde might seem like a fluffy, funny movie on the surface, but its message — that hard work will always pay off — is valuable, especially because Elle doesn't have to change who she is in order to achieve her goals. Instead of throwing away her pink clothes or dying her hair a more "serious" shade, like brown, she accesses her intelligence and puts in the work to earn a degree from one of the country's best law schools, discovering legal instincts she didn't ever know that she had. Underneath the sparkly bikinis and perfect lipstick, Elle is a seriously smart and talented attorney, and her story can empower absolutely anybody.
Legally Blonde spawned a sequel and even a big Broadway adaptation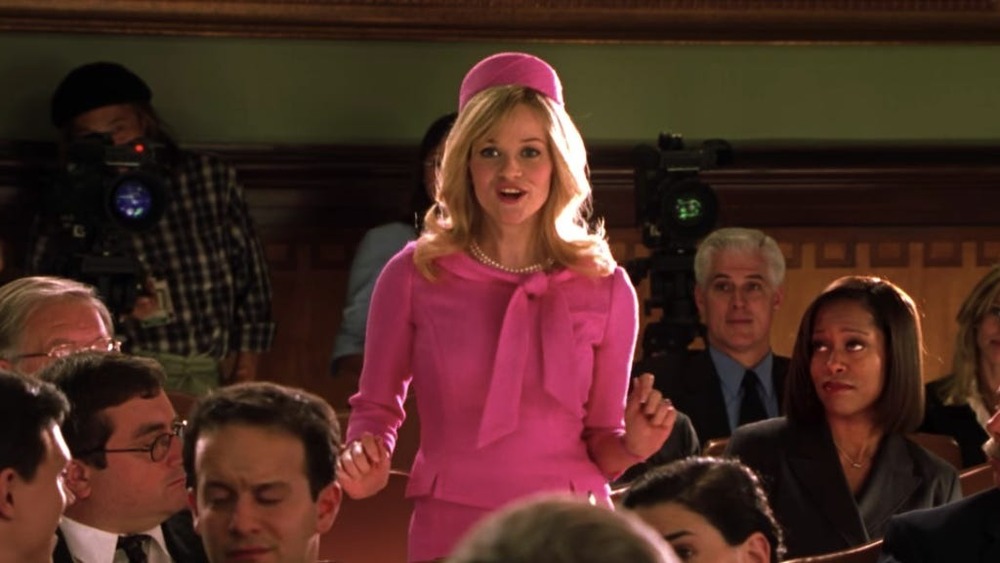 MGM
After earning positive reviews from critics and performing exceptionally well at the box office, it was a no-brainer that Legally Blonde would get a sequel — which arrived in 2003 in the form of Legally Blonde 2: Red, White, and Blonde. Though the sequel wasn't quite as beloved as the original, the spirit of the first film was still intact, and alongside future Oscar winner Regina King, Witherspoon delivered yet another winning performance. (The less said about the Witherspoonles direct-to-DVD sequel Legally Blondes, the better.)
Clearly, fans just couldn't forget about Legally Blonde, and they got another version of it in 2007 when Legally Blonde: The Musical hit Broadway. With Laura Bell Bundy taking the reins from Witherspoon, the musical was successful commercially and critically, but ended up closing in 2008 when the nationwide recession affected Broadway.
Even now, there's more Legally Blonde coming in the future — in 2020, it was announced that Mindy Kaling and Brooklyn Nine-Nine co-creator Dan Goor would pen a script for Legally Blonde 3, which will see Witherspoon returning to the iconic role. As of this writing, the third Legally Blonde film is slated for a 2022 release.
Whether you've never seen Legally Blonde or can recite its best lines from memory, there's never a bad time to watch this funny and unexpectedly uplifting film. Legally Blonde is available to stream on Netflix now.