The Cult Classic Coming-Of-Age Series You Can Binge On Hulu Now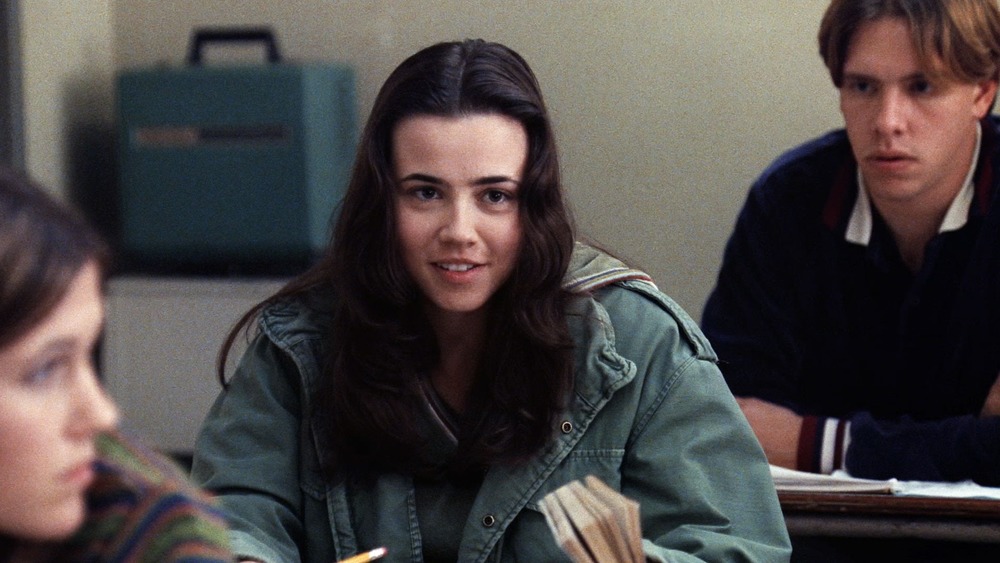 NBCUniversal
Some shows are simply ahead of their time. They may earn critical respect upon release but don't immediately garner the necessary audience to justify their network hanging onto them. It seems like there's a section of the internet that will perpetually try to get more episodes of Firefly made in spite of the fact the show's been off the air since 2002, and others who remain die-hard fans of series like Clone High, The Get Down, Terriers, and more. You could very well say the same things about the 1990s dramedy Freaks and Geeks, one of the most beloved cult classic shows ever made.
NBC gave the series the boot back in 2000 after just 18 episodes, but it's since gone on to form a cult following. Though series creator Paul Feig attributes Freaks and Geeks' belated success to the show finding its audience on physical media and streaming sites, he's fairly confident the chances of a revival are slim to none. Still, anyone wanting to take a trip back to William McKinley High School is in luck, as Freaks and Geeks leaped over to Hulu on January 25. 
Whether you remember watching the show back in 1999 or want to dive into the series that's packed to the brim with future A-list stars, now's the perfect time to binge-watch Freaks and Geeks on Hulu.
Freaks and Geeks has gone on to earn critical acclaim while launching a host of actors' careers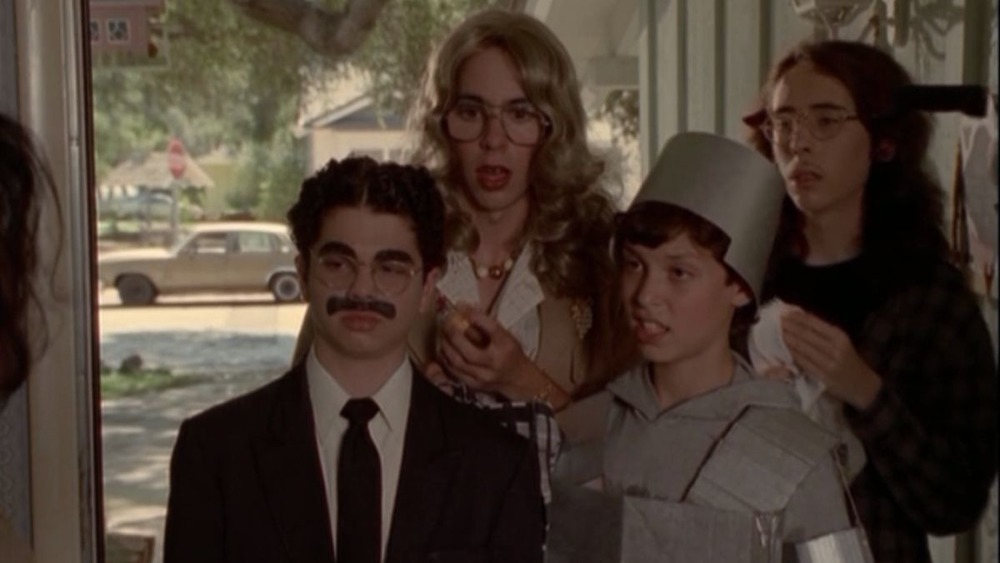 NBCUniversal
One thing that becomes apparent when you watch Freaks and Geeks now is just how much talent was plucked from obscurity and catapulted into the stratosphere of Hollywood fame. In the main cast alone, you have the likes of Seth Rogen (Long Shot), Linda Cardellini (Dead to Me), Jason Segel (How I Met Your Mother), James Franco (The Disaster Artist), and Martin Starr (Silicon Valley). Plus, there was the cornucopia of cameos from Rashida Jones (Parks and Recreation), Lizzy Caplan (Masters of Sex), David Krumholtz (Living Biblically), Ben Foster (X-Men: The Last Stand), Shia LaBeouf (Honey Boy), Leslie Mann (This is 40), and more.
There are two main story lines that intertwine periodically throughout Freaks and Geeks' run. The first follows teenager Lindsay Weir (Cardellini), who's always been an academically stellar student but soon develops a desire to fit in with a different crowd. She starts hanging out with her school's resident "freaks," a group of slackers and troublemakers, much to the chagrin of her parents. The other story line follows Lindsay's brother Sam (John Francis Daley), who comprises one of several "geeks" alongside his friends, as he navigates high school as someone lower end of the teenage social hierarchy. 
The show accomplished more in 18 episodes than some series manage in multiple seasons. Back then, it never really got the chance to show what it was capable of, but today, plenty of people have taken notice. When IGN made a list of the 100 best TV shows of all time, Freaks and Geeks came in at number 58 — an impressive feat by anyone's standards. It's a pretty manageable binge-watch on Hulu, so no matter what clique you belonged to in high school, you're bound to find something to appreciate in this funny, heartwarming series.