The Real Reason This Superstore Spin-Off Isn't Happening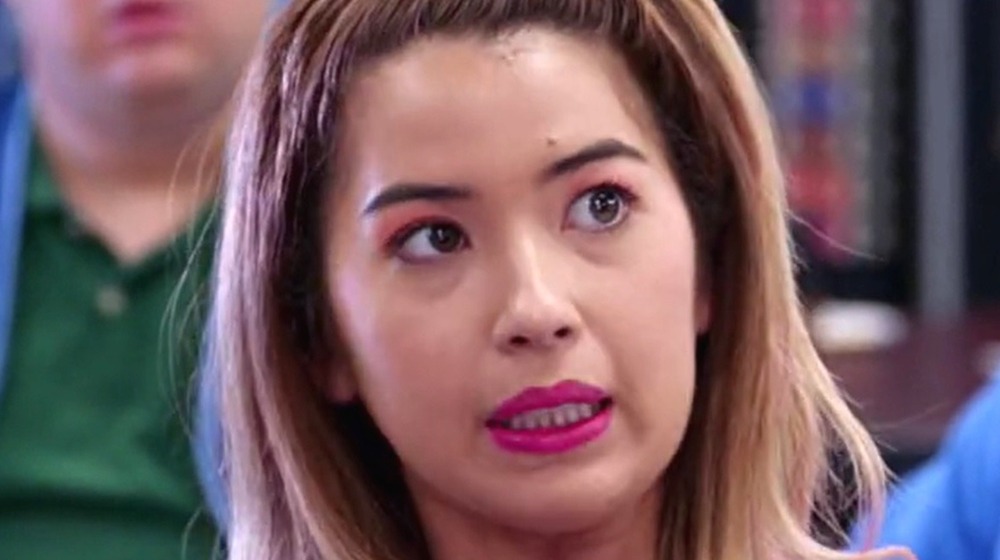 NBC
Fans of Superstore just got the worst news: a proposed spin-off of the beloved comedy series isn't moving ahead at NBC.
In the aftermath of Superstore's sixth and final season, which concluded on March 25, 2021, the show's most fervent fans hoped that a spin-off focusing on Cheyenne and Bo — a sweet, ditzy Cloud 9 floor manager and her devoted yet idiotic husband, who have a daughter named Harmonica — led by actors Nichole Sakura and Johnny Pemberton might come to fruition. Sadly, Cleveland.com — via Vulture — is reporting that NBC will not be moving forward with the series.
As Clevelander Bridget Kyle, who developed the pitch alongside Vicky Luu — both of whom served as writers and executive producers on Superstore — told the website, they're both disappointed to not work on a Bo and Cheyenne spin-off. "Unfortunately, yesterday NBC notified us that they're not going forward with the Superstore spinoff," Kyle confirmed. "So, it will just have to live on in our hearts and on my hard drive." This is definitely devastating news for Kyle, Luu, and legions of Superstore fans. Here's why this Superstore spin-off probably isn't happening.
Superstore was a beloved yet underrated hit for NBC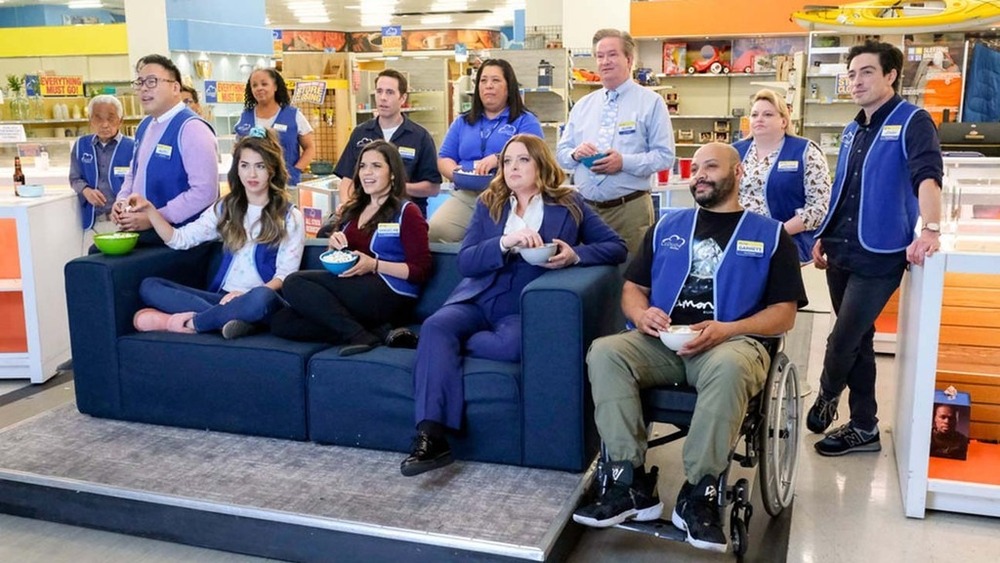 NBC
Ever since it first aired in 2015, Superstore was an underground hit for NBC, attracting a devoted following thanks to its snappy writing, excellent cast, and undeniable weirdness.  However, it was never one of the network's most successful shows, and when series lead America Ferrera, who played Amy Sosa, left the show at the end of the fifth season, executives must have decided it was time for Superstore to close up shop.
Apparently, this came as a bit of a surprise to Superstore's showrunners, according to an interview with showrunners Gabe Miller and Jonathan Green after the finale aired in Entertainment Weekly. As Miller told the magazine, "We found out around [Thanksgiving 2020] that this would be the last season. We had already shot nine episodes and we were preparing for episode 10, and we had a whole different end of season, a different arc that we were setting up. Then when we found out, we had to think about what would be satisfying endpoints as opposed to a big reveal that brings up questions. So we had to quickly recalibrate and start brainstorming."
Miller even revealed to EW what would have happened in a potential seventh season. "Leading up to that decision, when we thought it was just going to be a season finale, we had already been leading to the store becoming like a hybrid fulfillment center and in-person store," Miller said. "The final shot of the season would've been a wall going up and dividing the store, and we were leading toward taking our co-managers and having Dina [Lauren Ash] in charge of the fulfillment center part of the store and Glenn [Mark McKinney] in charge of the in-person part of the store, and dividing some of our employees and seeing what that's like in season 7. That was already part of our plan, but we just adapted that for the series finale."
Superstore did eventually end with the fictional Cloud 9 shuttering its doors as its numerous employees moved on to new opportunities, but it's disappointing to hear that not only was Superstore intended to run for much longer, but its spin-off definitely isn't happening. You can relive all of Superstore's six season glory on Hulu and Peacock now.