The Best Network TV Shows Nobody Is Talking About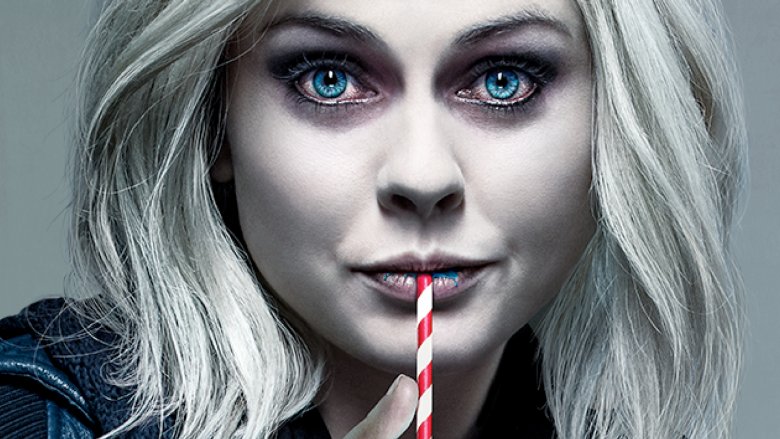 There are hundreds of scripted series on television, and with networks, cable channels, streaming services, and even tech companies like Facebook and Apple creating their own original programming, the list of TV options is only getting more crowded. It's hard to determine what's worth watching and what should be left behind, especially when the biggest shows tend to dominate the conversation. 
Considering the sheer number of content providers, it's easy to forget about the lowly TV networks — you know, the ones you get for free over your antenna. Their series tend to lack the buzz that cable and streaming services get, and they're increasingly losing ground at the major awards shows in favor of their upstart competitors.
The networks might not be the trendiest destination these days, but they're still where TV started, and after all these decades, they still know what they're doing. In fact, the networks still produce consistently impressive content, even if much of it seems to get lost in the shuffle. With that in mind, here's a rundown of the best network TV shows that nobody's talking about.
Agents of S.H.I.E.L.D.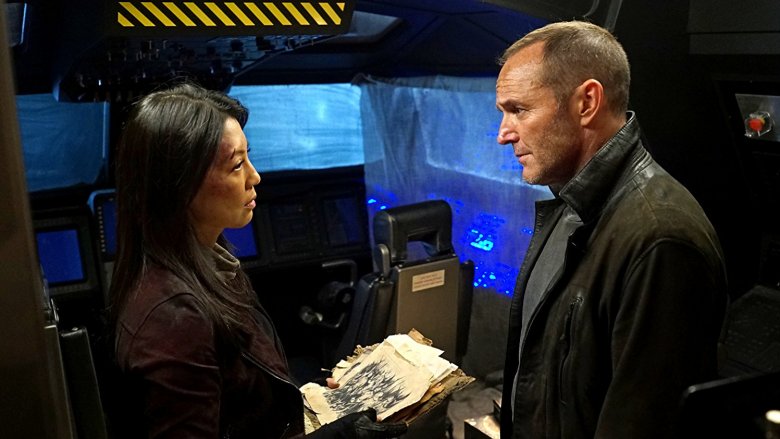 If you stopped watching Agents of S.H.I.E.L.D. after its first season, it's high time to get back on board. After an admittedly stilted start, the Marvel series has become a consistently fun serialized procedural, earning a 95 percent overall rating on Rotten Tomatoes.
Agents of S.H.I.E.L.D. brings an MCU favorite back from the dead, resurrecting Clark Gregg's Phil Coulson as the lead of a team of S.H.I.E.L.D. agents who have to deal with an array of small-screen villains. The show has been able to pick up some of the weirder and more obscure corners of Marvel Comics that are passed over in the films, making it a great series for comic book fans — and its fun plotting and likable characters make it worth a watch even for people who aren't comics readers.
Although the show has never been a huge ratings performer, the series' loyal fans were enough to earn it a sixth season renewal. However, the show won't return until the summer of 2019, after the release of Avengers 4, giving viewers who haven't seen the series plenty of time to catch up on this hidden gem.
Black Lightning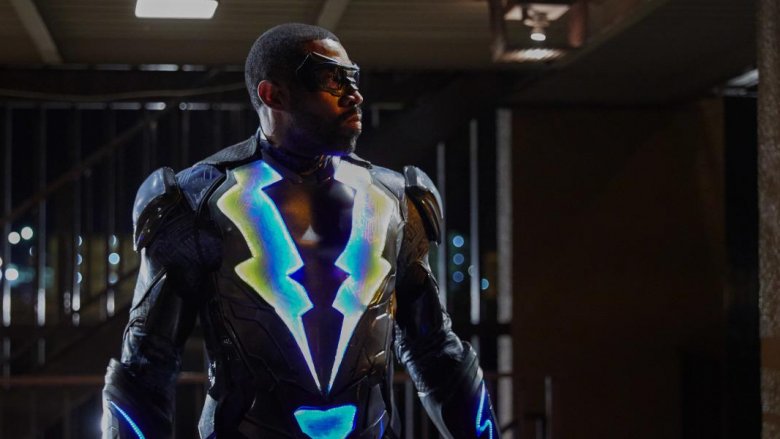 The CW's Arrowverse has had mixed results, producing some really great seasons of television...and some not so great seasons of television. Although the shows have a lot of fans, they tend to skew younger, which might be why so many viewers are sleeping on the CW's non-Arrowverse superhero series, Black Lightning.
Black Lightning stars Cress Williams as Jefferson Pierce, a father of two and a principal at a charter high school that serves as a safe haven in a neighborhood full of gang violence. Pierce is hiding a secret: his ability to harness and control electricity, something he used for years during his time as a vigilante. Although he gave that up long ago, he decides to return to the life under the mask when local gang the One Hundred begins to threaten his community.
There was a lot of debate before Black Lightning's debut about whether it was a part of the other shows' shared universe, and many fans were disappointed when the network revealed it was being kept separate (at least for now). However, that ended up working out in Black Lightning's favor, with the writers able to bring the show a much more mature tone befitting its adult hero. With a 97 percent rating on Rotten Tomatoes, even non-CW fans should consider tuning in to this electric series.
Crazy Ex-Girlfriend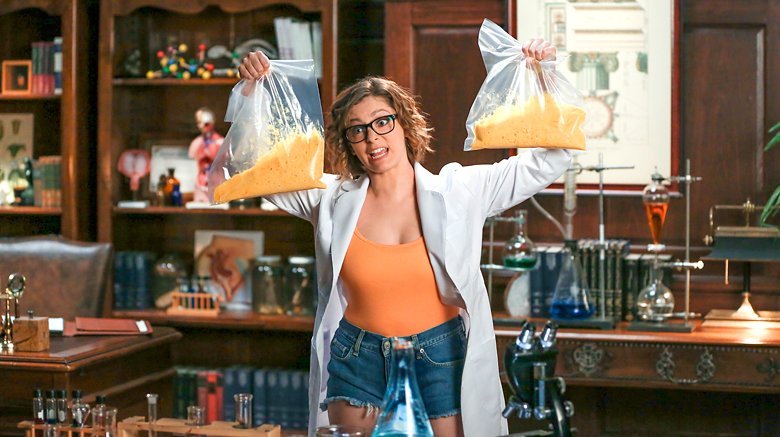 Don't let the title scare you away from Crazy Ex-Girlfriend. This CW musical series is constantly delightful and incredibly feminist, despite what the name would suggest. The show stars Rachel Bloom as Rebecca Bunch, an uptight lawyer who quits her New York City job and spontaneously moves across the country after running into her ex-boyfriend Josh (Vincent Rodriguez III). 
This premise inspired the show's title, but as the first season theme song will tell you, this situation is a lot more nuanced. Throughout the show's run, it's delved deeply into Rebecca's mental health issues, dealing with serious subjects that affect millions of people every day.
While that could make for a very serious show, Crazy Ex-Girlfriend is a dramedy at heart, and the hilarious (and very catchy) musical numbers keep things light and upbeat. The show has been rewarded for its unique perspective and fun vibe with a 97 percent rating on Rotten Tomatoes, as well as a Golden Globe win (and another nomination) for Bloom. 
Fresh Off the Boat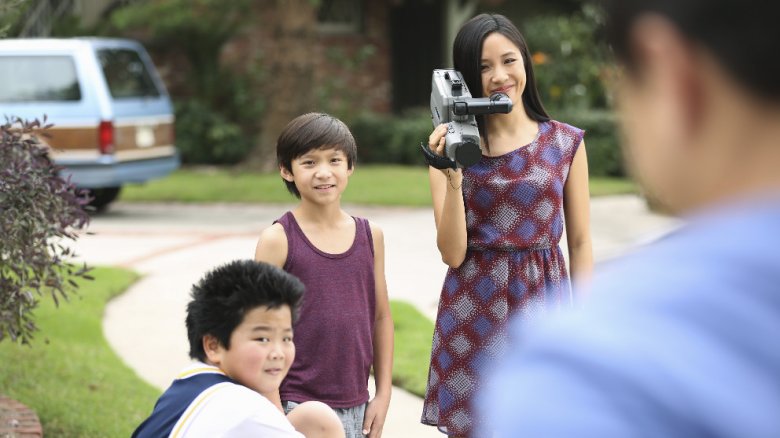 ABC has some major hits in their family comedy block, and while those shows are great, they may be obscuring the network's best household. In addition to Modern Family and black-ish, ABC is also home to the delightful Huang family of the 1990s-set sitcom Fresh Off the Boat.
Fresh Off the Boat stars the always brilliant Constance Wu as Jessica Huang, an uptight Taiwanese immigrant raising three boys in Orlando, Florida. Also starring in the series is Randall Park as her sweet husband Louis, who runs a cowboy-themed steak restaurant, with often hilarious results.
The show has one of the best young casts on television, with Hudson Yang, Forrest Wheeler, and Ian Chen starring as the family's very likable, very funny children. The series has also nabbed some talented young actors as the children's friends, making the school scenes really pop. The biggest standout, though, is Lucille Song as the family's grandmother, a delightfully bizarre woman who lights up every scene she's in. Recent seasons have flown largely under the radar, but Fresh Off the Boat remains can't-miss TV.
Good Girls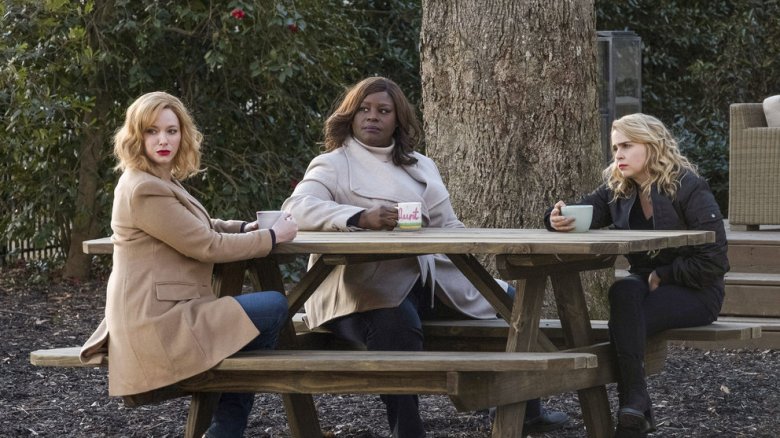 Men have gotten their fair share of TV anti-heroes, but women finally got theirs in NBC's Good Girls. The crime drama series features Christina Hendricks, Mae Whitman, and Retta as three moms who get in over their heads after robbing a local grocery store. Although that may seem like more of a premise for a movie than a TV show, the series' constant twists (courtesy of showrunner and Shondaland alum Jenna Bans) keep things moving at a very fast pace. 
All three of the show's leads are brilliant in their parts. Hendricks, a six-time Emmy nominee for her role on AMC's Mad Men, is a revelation as the uptight but rebellious Beth, while Whitman gives a fun and grounded performance as her younger sister Annie. Retta, a standout on NBC's Parks and Recreation, shows she has both dramatic and comedic chops, consistently providing deep emotional moments along with laughs.
Good Girls was met with moderate reviews from critics at the start, earning a 62 percent on Rotten Tomatoes for its first episode, but continued to improve throughout its run, eventually earning an A rating from Entertainment Weekly for its season one finale. It's hard to predict where the show will go next, which makes it exactly the kind of fun, soapy ride you want to get on.
iZombie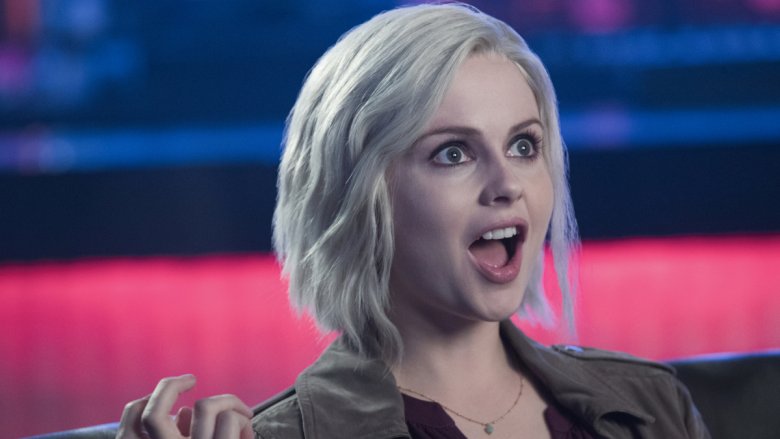 Comic book properties may be all the rage, but most viewers are sleeping on one of the best comic book adaptations on TV. The CW's iZombie is a smart, funny, and quick-witted adaptation of the Vertigo series of the same name, with Veronica Mars' Rob Thomas at the helm.
The show has a lot of similarities with Veronica Mars, including a wise-cracking blonde protagonist in Rose McIver's medical resident Liv Moore. Liv isn't a teenaged private eye, though – she's a zombie. In the iZombie universe, eating someone's brains gives you a hint about how they died, and Liv uses her skill to assist the Seattle Police Department in solving their most difficult murders.
iZombie's procedural elements are a consistent delight, with McIver getting to have fun as her character's personality changes with the brains she eats. However, what has made the show truly great is its expansion of the show's world, with the series balancing week-to-week storylines with season-long storylines and introducing compelling characters and fun romance. With a 98 percent overall rating on Rotten Tomatoes, iZombie definitely shouldn't be dead to viewers.
Speechless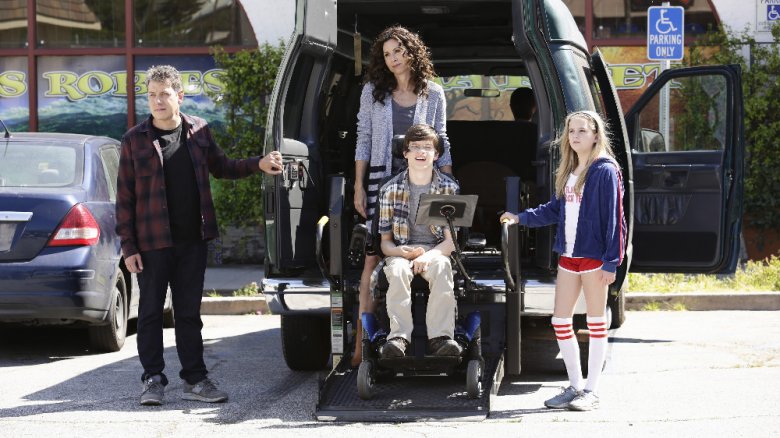 Comedy is difficult, and it adds a whole extra layer when they try to bring in deeper emotions. When shows succeed at combining heart and humor, though, they can be truly great, and such is the case for the ABC sitcom Speechless. The series follows a family whose oldest son (Micah Fowler) has cerebral palsy, leaving him, as the show's title suggests, speechless.
Speechless has an impressive 98 percent rating on Rotten Tomatoes, with critics praising Fowler's performance, as well as that of Minnie Driver as the family's matriarch. Critics also noted that the show's handling of its main character's disability is impressive, with IndieWire's Ben Travers writing that the series is "actively anti-tokenism" and "exemplifies simple human decency without emphasizing it."
With a talented cast also including John Ross Bowie, Mason Cook, Kyla Kenedy, and Cedric Yarbrough and famous guest stars including Sarah Chalke, Julianne Hough, Kevin Smith, and Holland Taylor, Speechless is a comedy gem you don't want to miss out on.
Superstore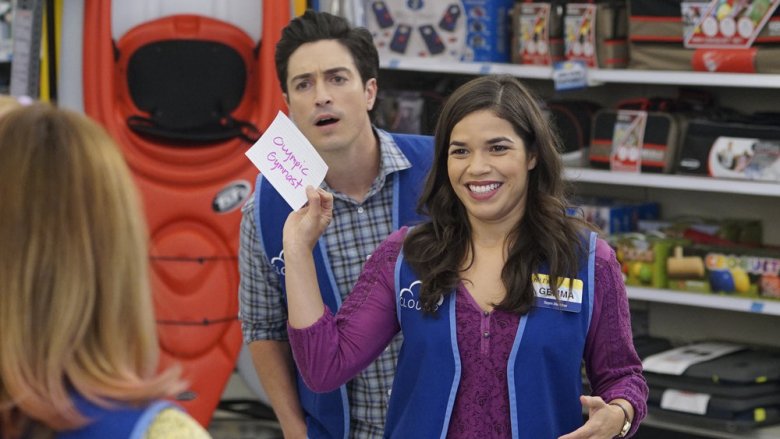 There are a lot of workplace comedies, so it's easy for some to get lost in the shuffle — but NBC's Superstore definitely deserves a closer look. The show stars Golden Globe winner America Ferrera as an employee at Cloud 9, the titular fictional superstore. 
Ferrera is brilliant as the show's lead, and she has an excellent supporting cast as well. Superstore has a diverse cast of characters, including Ben Feldman's immature Jonah, Lauren Ash's no-nonsense Dina, and Colton Dunn's sarcastic Garrett. The show also has a fun cast of minor recurring characters who pop in to lend their own brand of wacky humor, giving the show a fun and frenetic feel.
Despite the familiarity of its premise, Superstore has been consistently funny throughout its run, which has earned an 84 percent rating on Rotten Tomatoes. The series may not be the most buzzy or have the biggest star power, but it's one of the most reliable comedies on TV when you really need a laugh.
Trial and Error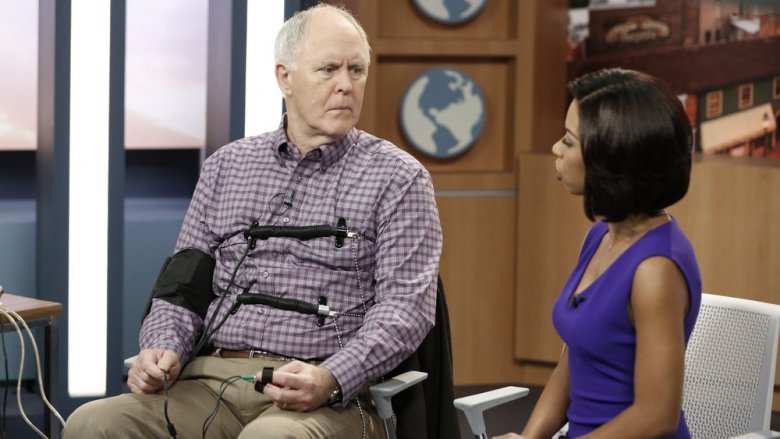 The courtroom is always ripe for drama, but it hasn't inspired many modern comedy series. NBC saw that hole and filled it with their legal anthology mockumentary Trial and Error, which features a young lawyer (Nicholas D'Agosto) and assistant district attorney (Jayma Mays) who try New York's toughest murder cases. 
The first season featured John Lithgow as its defendant, a poetry professor on trial for the murder of his wife. The show follows a different case each season, allowing them to bring on different huge guest stars for quick and fun arcs. The second season is set to feature Kristin Chenoweth as a woman accused of murdering her husband, which should make for a fun change of pace.
Aside from the show's ability to recruit big stars, it's also earned positive reviews from critics, with an 85 percent on Rotten Tomatoes. The show has a wacky sense of humor and often gets much more bizarre than its premise would suggest, making each episode a fun comedic surprise. Because the show features a new case each season, it's easy to jump in at any point, but it's worth tuning in for the whole thing.
The 100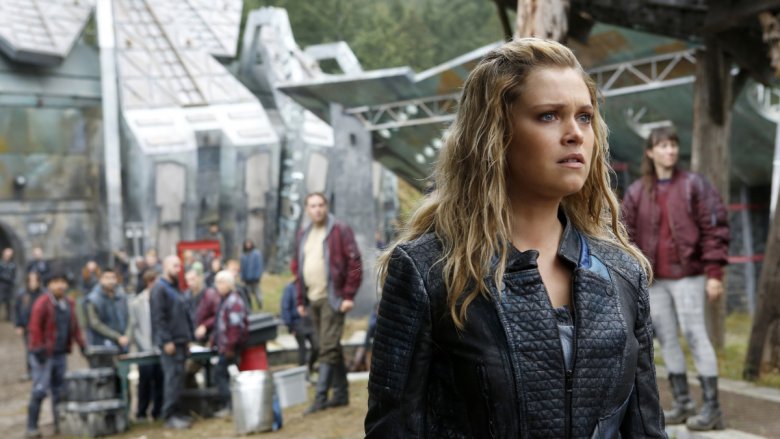 Game of Thrones may get the hype for being the most brutal show on television, but the CW's The 100 actually gives it a run for its money. Although it's been labeled as a teen drama series, it transcends the genre, using quick plotting and often deadly twists to keep viewers constantly on their toes. 
The 100 stars Eliza Taylor as the leader of a group of teens who try to repopulate Earth years after it's turned into a supposedly desolate wasteland. The show has an impressive young cast that also includes an ever-evolving Marie Avgeropoulos, an impressively angsty Lindsey Morgan, and incredible Richard Harmon. 
The 100 started strong and has built from there, averaging an 88 percent rating on Rotten Tomatoes. It's slipped under the radar, likely thanks to its network and its young stars, but it's a show that people of all ages can enjoy. If you're looking for a sci-fi series that's as fatal as it is fun, The 100 is the show for you.