Superstore Fans Get The Best News About The Series' Finale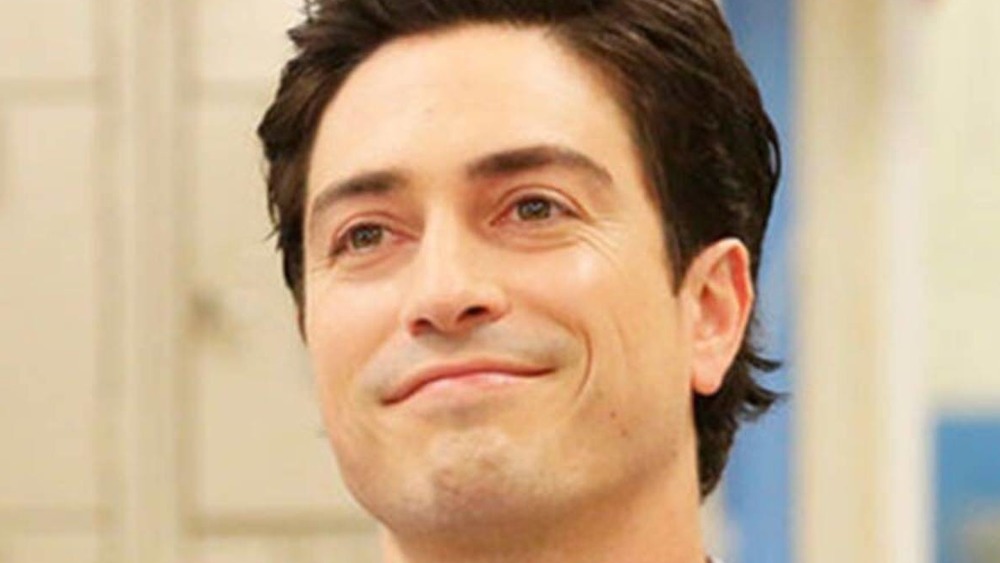 NBC
After six seasons, audiences will be making their last trip to Cloud 9 as the NBC series Superstore is set to end soon. The announcement of the long-running sitcom getting pulled from the shelves came in December 2020 in the aftermath of star America Ferrera departing the show at the beginning of season 6 (via Newsweek). 
Superstore has come a long way from its first episode. What started as another workplace comedy set within a big-box retailer that offered relatable jokes for anyone who's ever had to deal with the general public quickly transformed into something a lot more special. Over the course of its run, the series has tackled a litany of political and social issues from immigration to maternity leave, doing an exceptional job at finding a balance between humor and heartfelt moments. 
Sadly, all good things must come to an end for one of the most underrated TV series of the last decade. There's only a handful of episodes left to wrap up the storylines of Jonah (Ben Feldman), Garrett (Colton Dunn), and the rest of the employees at Cloud 9, but now, we have a little insight into how everything's going to come to a head for the finale. It's safe to say it might just put a tear in your eye.
Spoilers ahead for the Superstore finale!
America Ferrera will return as Amy Sosa for the Superstore finale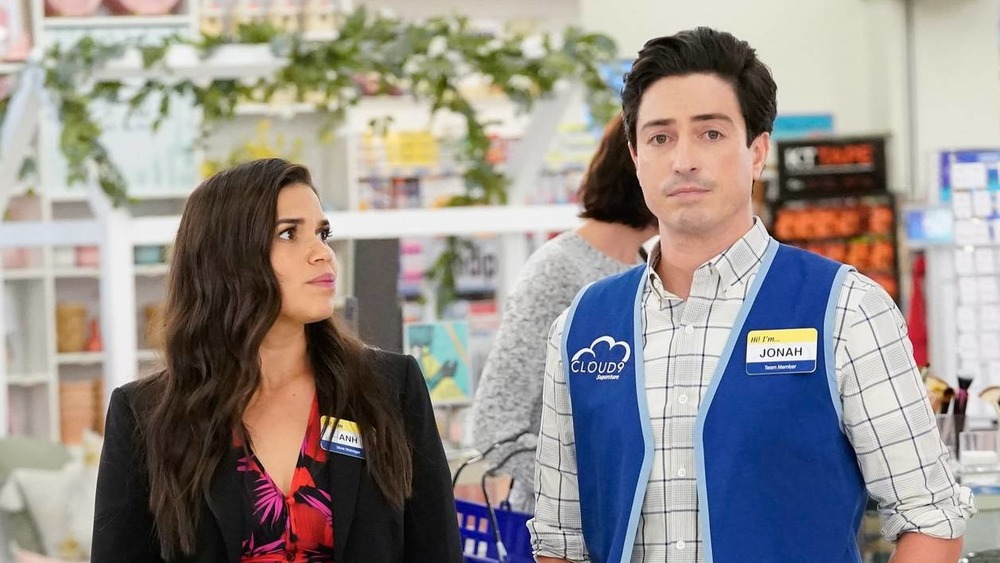 NBC
The last time we saw Amy Sosa (Ferrera) on the show, she was offered a corporate position at Zephra that paid a lot more money but required her to move to California, far away from her boyfriend, Jonah, in Missouri. Jonah seemed up for the transition, but Amy was unsure if that was the best choice for both of them, and they broke up as a result of it. In later episodes, Jonah seems to have gotten over it and has even started to pursue a romantic interest in lawyer Hannah (Maria Thayer). According to Deadline, that relationship may have a wrench thrown in the middle of it, as it's been announced that Ferrera will, indeed, return for the show's final episode. 
There's no word yet on what the extent of Amy's role will be for the finale or if she's already moved on from her and Jonah's relationship as well, but it's bound to make for a dramatic and emotionally satisfying ending. Ferrera's return certainly makes sense. Other sitcoms that had the lead leave before the end still saw said lead returning for the last episode, notably with Steve Carell reprising his role of Michael Scott on The Office finale and Topher Grace and Ashton Kutcher coming back to That '70s Show before it ended for good. 
Superstore will end with a one-hour finale on Thursday, March 25, but fans may not have to say goodbye to this wonderful world entirely just yet. Deadline reported back in December 2020 that a spin-off series centering on Bo (Johnny Pemberton) and Cheyenne Thompson (Nichole Sakura), appropriately titled Bo & Cheyenne, is in early development. If it ends up going to series, then you never know what familiar faces might stop by for a visit.