Here's How You Can Watch Every Season Of Superstore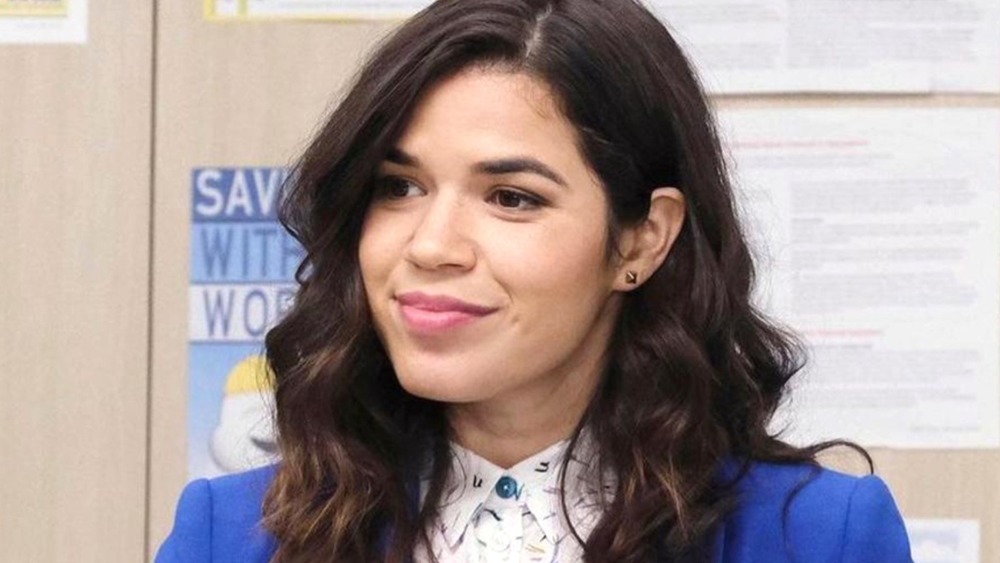 NBC
NBC's Superstore, which is airing its two-part series finale on March 25, is arguably the most acclaimed "traditional" network sitcom on TV right now, reveling in such high critical praise as "the modern sitcom done right" (Polygon), "one of the sharpest shows on network TV" (The Ringer), and "one of the best shows about American life in the 2010s" (Vox). Of course, you wouldn't know it from ratings or Emmy results — there's a reason we previously listed the show as one of the most underrated of the last 15 years.
A workplace comedy about the staff of Cloud 9, a fictional big-box store in St. Louis, MO, Superstore has managed to get better and better with each new season since its premiere in 2015. In addition to being consistently hilarious and featuring a notoriously diverse cast led by America Ferrera (who departed in season 6) and Ben Feldman, it has surprised viewers and critics alike with its satirical insight into the world of retail and the seamless way it weaves big social and political themes into the DNA of a goofy The Office-style comfort show.
If you're among the many people only just finding out about this gem, or if you're already a fan and want to revisit some of your favorite episodes, you might be wondering where it's possible to watch any episode of Superstore you want. Thankfully, there are plenty of options, whether you're thinking about getting a taste, going on a binge, or just spending some quality time with your favorite Cloud 9 employees.
All of Superstore is available on Hulu and NBC's Peacock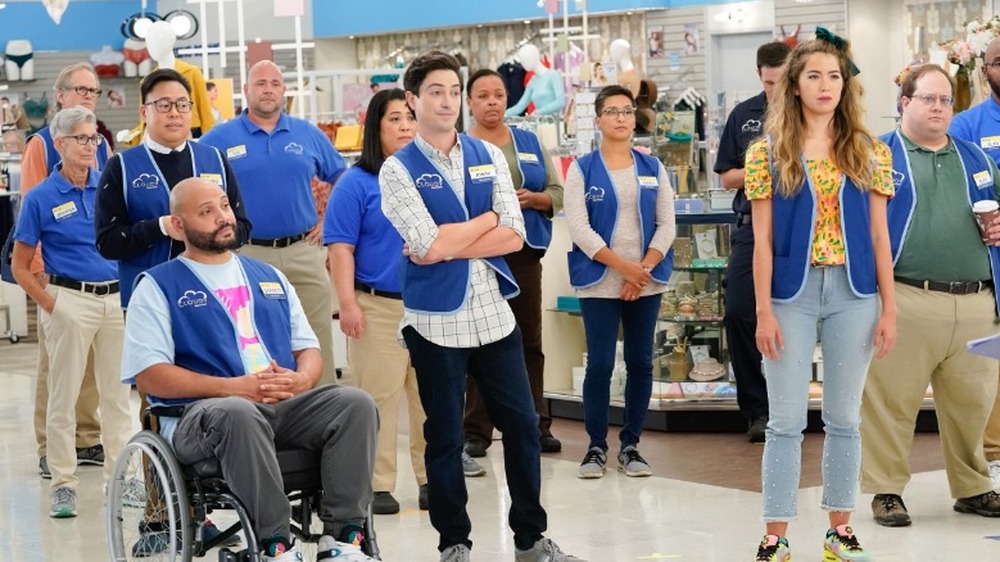 NBC
The easiest way to get access to all six seasons of Superstore is through Hulu. The streaming service currently offers every episode of the show as part of its catalog, so all you need to watch it there is a subscription.
Alternatively, being an NBC show, Superstore is available in its entirety on the paid version of NBC's own streaming platform, Peacock. And, if you have a cable subscription, it's also possible to watch any episode of Superstore by signing into your TV provider on the NBC website.
There are a couple more options as well. Amazon Prime Video offers all episodes of Superstore for purchase in the United States, which means you can buy individual episodes and watch them whenever you want for $1.99 (in standard quality) or $2.99 (in HD), or even buy full-season packages. And, if you're reading this from outside the U.S., you may want to have a look at your local Prime Video and Netflix catalogs, as Superstore is fully or partly available on those services in some places.
In short, if you haven't seen the glory of Superstore yet, there are plenty of ways to do so. So go watch it already! You'll thank us later.