The Truth About Superstore's Cloud 9 Store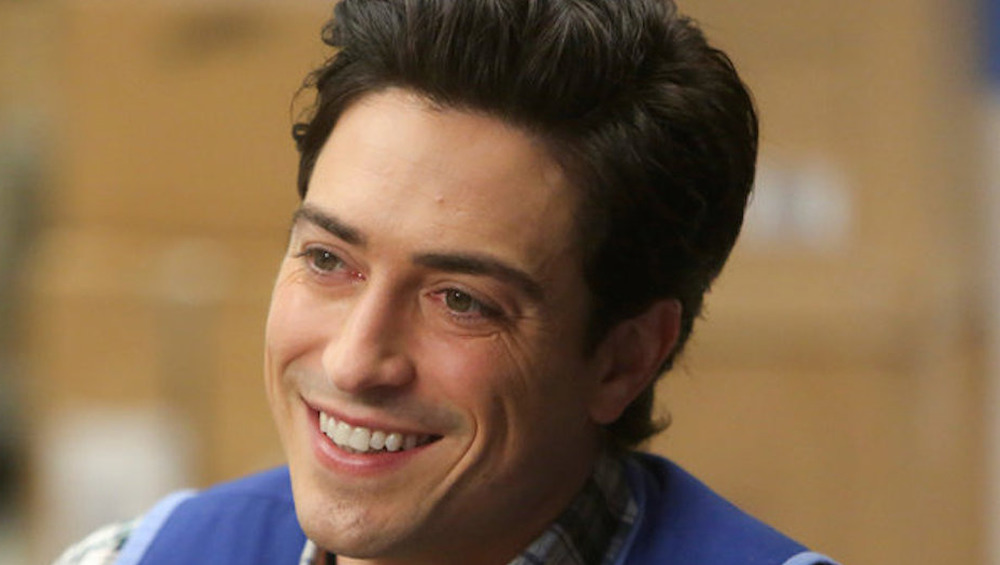 NBC
There are quite a few memorable characters among the ragtag crew of the underrated comedy Superstore, but its biggest is the show's location, the Ozark Highlands Cloud 9 store. 
The fictional discount hypermarket is the backdrop to the workplace comedy created by The Office writer Justin Spitzer and starring America Ferrera (Ugly Betty, The Sisterhood of the Traveling Pants) and Ben Feldman (Mad Men, Silicon Valley). The series follows the full-timers, summer hires, and managers of a megastore, who, amid their daily grind of eccentric customers and dated trainings, keep the store running — even if just barely. While the ensemble, which includes Nico Santos as Mateo and Colton Dunn as Garrett, is already a treasure trove of personality quirks, the store's aisles, checkout counters, and stockroom exist in their own supporting roles alongside the show's makeshift family.
This is a result of the Cloud 9 store feeling uncannily of a piece with most American retail settings. The store's policies, from the lack of paid maternity leave, health insurance, or paid overtime to the blue vests, 15-minute lunch breaks, and bathroom break caps, help reinforce the series' authenticity. NBC is so dedicated to making the fictional retailer feel real that it even created a corporate backstory for Cloud 9, featured in a hilarious "office tour" video. It's also expanded the retailer's presence beyond store no. 1217, with other locations of the hypermarket appearing in several NBCUniversal productions. Hulu's The Mindy Project exists in a shared universe with Superstore thanks to Cloud 9, as does NBC's Good Girls and the 2018 Amy Poehler-executive produced comedy I Feel Bad (via Uproxx).
The store's look, and how profusely NBC uses it across productions, has convinced some fans that store no. 1217 is a direct riff on Walmart, but is the show actually filmed in one? 
Despite its realistic look, Superstore is mostly filmed on a set
Like many TV shows, Superstore is not filmed on location. Instead, it's shot on a three-story set at a Universal Studios lot in California. How, then, does the NBC comedy make it all look so real? It comes down to a little magic and a lot of good set design, according to the show's production team. While superstores can stretch to more than 100,000 square feet, the Cloud 9 interior set is between 20,000 and 22,000 square feet, according to Entertainment Weekly. To help provide the illusion that the store is much bigger, the crew uses mirrors above and around the set.
"It's the best cheat," Superstore's assistant art director Elliot LaPlante told EW. "If you're not realizing it and paying attention, you just think the store continues."
Set pieces also come from real stores that have since gone out of business, modified for the Cloud 9 brand. That includes checkouts with working scanners from Ralph's and refrigerator and freezer doors from a closed Fresh & Easy. As for the products, Superstore has over 3,000 clearance agreements with various companies like LaCroix and Pepsi, and features the store items through their "Array Rule" on gondolas that have wheels to make it easier to move the shelving around. 
"You go to a Target, and they've got a whole row of Keurig machines and every model that they have," production designer Micahel G. Gallenberg said. "We might have two, then we'll have two Mr. Coffees, and then two [of another brand]. It's so that in any shot, like this, you don't see all one manufacturer's product. You have an array of products."
Two Superstore episodes were filmed at special in-store locations
The majority of Superstore is filmed on a lot, but there have been a couple of instances when it wasn't. The first was the show's pilot, which was shot at a Burbank, California Kmart. In an interview with The Asian Age, star Lauren Ash, who plays assistant manager Dina, revealed how the NBC series filmed not just in a real store, but a fully operational one. They changed the store's branding and signage from the classic Kmart red to Cloud 9's sky-ish blue during the 16-day shoot, and eagle-eyed fans may even be able to spot a Kmart pricing sticker or two if they look hard enough. 
"We actually shot the pilot of the show in a functional store," Ash told The Asian Age. "During the day, we'd have customers walking around. People would be asking us to help them find things!"
In an interview, the manager of the Burbank Kmart shared that producers were in contact with her weeks before filming and cleared everything with her before making any store changes. While filming, the cast was also actually approached by customers for assistance, about which the manager said "they were good sports" (via Twice).  
In a season 3 episode aptly titled "Target," the show filmed in a real Burbank store as part of the main storyline (via Target's newsletter). In the episode, Cloud 9 district manager Jeff Sutton (Michael Bunin) departs to work for the retailer. Meanwhile, Cloud 9 store manager Glenn Sturgis (Mark McKinney) attempts to poach employees from their competitor. Appearing as "the guest star of this week's episode," according to Target's chief marketing officer Rick Gomez, the real-life superstore was part of a network-wide brand integration partnership with NBCUniversal. 
While there were only a few instances of Superstore filming in the physical big-box retailers on which it's based, the NBC comedy is working hard to stay — and shop — true to its origins.