Noah Centineo's Dramatic Transformation For His Black Adam Role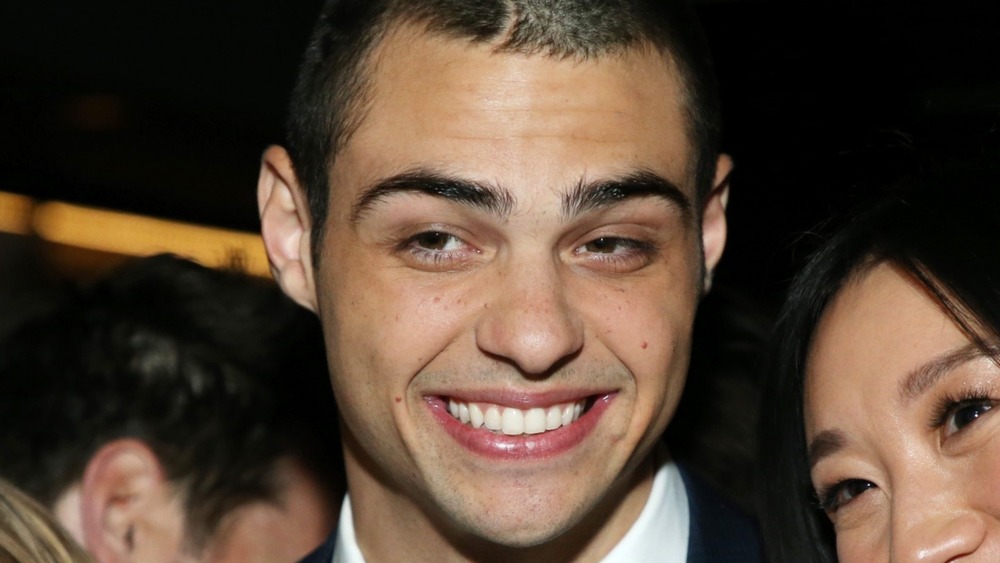 Phillip Faraone/Getty Images
The previously under-the-radar Noah Centineo became something of a household name following his starring turn in the original Netflix film To All the Boys I've Loved Before. Among other accolades big and small, the role won Centineo the award for Breakthrough Performance at the 2019 MTV Movie & TV Awards. At that time, Centineo was in the public eye for another reason on top of being a new Netflix super-star: He had been cast as He-Man in an upcoming Masters of the Universe film.
As anyone with a passing familiarity with the character is aware, one of He-Man's defining features is his practically shirtless, muscular torso. Fittingly, Hollywood bodybuilder Dolph Lundgren portrayed the character in a 1987 adaptation of Masters of the Universe. With Lundgren's He-Man build in mind, some Masters of the Universe fans questioned whether or not the young and average-sized Centineo would be a good fit for the role. Of course, being that Masters of the Universe is a big-budget adaptation of a beloved IP, its producers are plenty aware that its star should be appropriately ripped. Centineo, therefore, was put on a strict training regimen in order to get in shape for the film.
But getting swole isn't going to pay off just for his turn as He-Man. Centineo was also cast as Atom Smasher in the upcoming DCEU film Black Adam, opposite none other than Dwayne "the Rock" Johnson, who plays the title character. Thanks to a series of photos and videos that trainer Kirk Myers shared to Instagram, fans can now bear witness to the new, muscular frame Centineo will bring to his portrayal of Atom Smasher upon Black Adam's December 2021 release.
Centineo 2.0
Anybody previously worried that Centineo might not have the musculature appropriate to portray Atom Smasher or He-Man need not worry any longer. Meyers provided a first look at Centineo's new physique in a series of both posed photos and exercise videos. Whether he's seen mid-bicep curl bar or flexing for the camera, Centineo has clearly built pounds of muscle appropriate for a superhero movie star.
"SUPER PROUD of LEGEND @ncentineo for making moves and SMASHING SUPERHERO TRAINING @dogpound #LETSGOOOO," Myers wrote in the caption, adding a dog emoji, a fist emoji, and an explosion emoji for extra pizzazz.
Meyers works with a number of celebrity clients at his DOGPOUND gym in West Hollywood, California. His Instagram feed also includes glimpses at training sessions with the likes of Patrick Schwarzenegger and Justin Bieber, among other well-known stars.
Previously, during DC's FanDome event in August 2020, Centineo appeared enthusiastic about the role of Atom Smasher. He expressed interest in the character's backstory and demonstrated a depth of knowledge about the comic book source material. All things considered, it seems Centineo is bringing a Hollywood physique to a role for which he was already a great fit.