A Huge Netflix Star Has Just Been Cast In Black Adam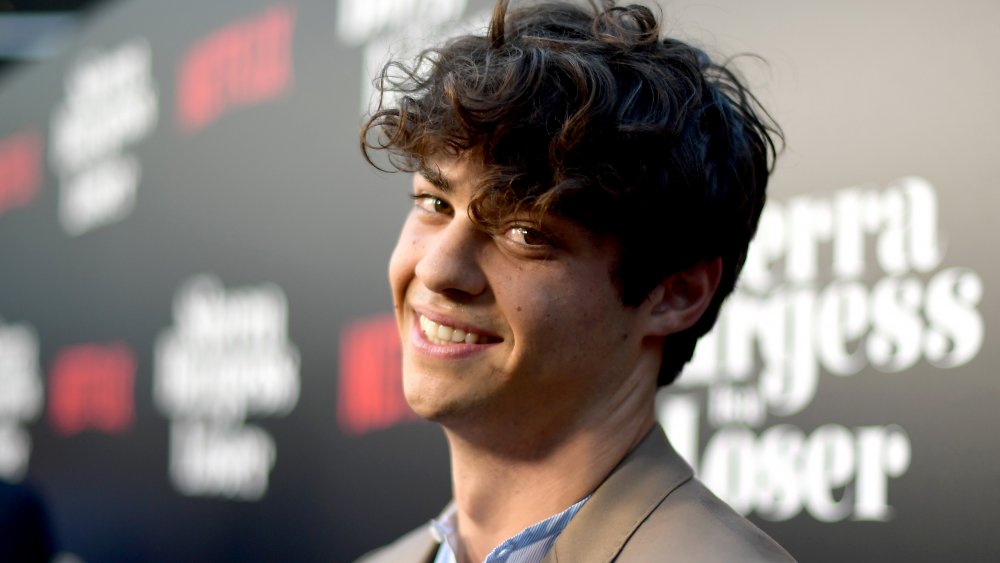 Matt Winkelmeyer/Getty Images
DC Entertainment and New Line Cinema's Black Adam has added a Netflix A-lister sure to make you — and all the boys — love the upcoming DC superhero film. 
Noah Centineo, who broke out in 2018 after starring in the Netflix rom-com hit to All the Boys I've Loved Before, is set to play the role of Atom Smasher in the upcoming Shazam! spin-off. This news comes to us via The Hollywood Reporter. 
Centineo will be starring alongside the movie's only other confirmed cast member, Dwayne Johnson, who's been attached to play Black Adam (his first superhero role) since before the film's official 2014 announcement. Black Adam is aiming to begin principal photography in August or September 2020 after a production delay. Johnson produces the film, as do his longtime collaborator Beau Flynn of FlynnPictureCo., Dany Garcia, and Hiram Garcia.
Directed by Jaume Collet-Serra (Orphan, Jungle Cruise) and written by Rampage co-writer Adam Sztykiel, Black Adam will, of course, center around the titular character. Once a prince and warrior hailing from the fictional Egypt-like kingdom of Kahndaq, Black Adam became a villain — and the archnemesis of the Billy Batson iteration of Shazam — before being re-imagined as an antihero in more modern comics. He's a former champion of Shazam, the mystical wizard who grants his successors the powers of seven mythological deities. In 2019's Shazam!, Black Adam is actually teased via narrative exposition as a champion who used his newfound powers for evil rather than for good.
Not much in the way of specifics is known about Black Adam's plot. But by Johnson's own account, which he shared in an April 2019 Instagram video, "the challenges and the struggles" of "trying to tell two origin stories in one script" resulted in a standalone spin-off that will focus on Black Adam's mythology and supernatural roots. 
The Black Adam movie is expected to see the lead character leaning more into his antihero iteration. Meanwhile, Noah Centineo will be trading in the disarming charm of To All The Boys' Peter Kavinsky for the Atom Smasher, a superhero with the ability to control his molecular structure and thus manipulate both his size and strength.
Black Adam and Atom Smasher have a long comic book history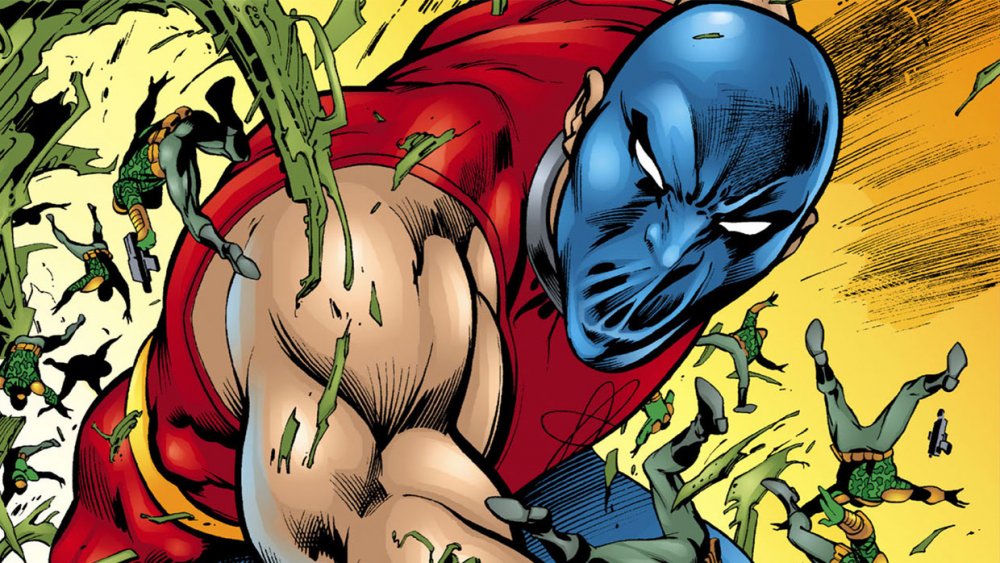 Alan Davis/DC Comics
Atom Smasher was previously rumored to appear in the Black Adam movie, along with other known DC heroes like Hawkman, which pointed to the possible inclusion of the Justice Society of America in the film's plot. 
Born Albert Rothstein, Atom Smasher is the grandson of super-villain Cyclotron and the godson of Al Pratt, the original Atom. Rothstein took the name "Atom Smasher" around the time he joined the war-time team-up and inherited a slew of powers from his grandfather, including atomic dispersal and increased speed. In the comics, Atom Smasher is a long-time friend of Black Adam, with both tragically losing people they love. They both also end up departing the JSA at the same time. Atom Smasher subsequently joins the Suicide Squad before he and Black Adam meet again ... only this time on opposite sides. 
Their long, entangled history — and the 24-year age gap between Johnson and Centineo — makes it hard to pin down exactly where the Johnson-led spin-off story will begin and what elements of the comics it might incorporate. But this casting news certainly helps paint a clearer picture for comics fans about what kind of storylines the Black Adam spin-off might explore. 
While fans are mostly riding on speculation at this point, Noah Centineo's casting comes just a little over a month before Warner Bros. and DC's planned streaming fan event DC FanDome. Along with tentpoles like Patty Jenkins' Wonder Woman 1984, Matt Reeves' The Batman, and James Gunn's The Suicide Squad, Black Adam is slated to have a presence at the Comic-Con style event. Many expect the streaming presentations to deliver some of the most extensive looks yet at the studio's current cinematic slate. 
Although DC hasn't released a list of confirmed talent just yet, with Centineo's casting news, it's highly possible that he'll make an appearance. Along with Johnson, he may offer up the first real details about his role in the anticipated superhero flick. 
Black Adam is currently slated for release on December 22, 2021.