Why Noah Centineo Is Perfect For Atom Smasher In Black Adam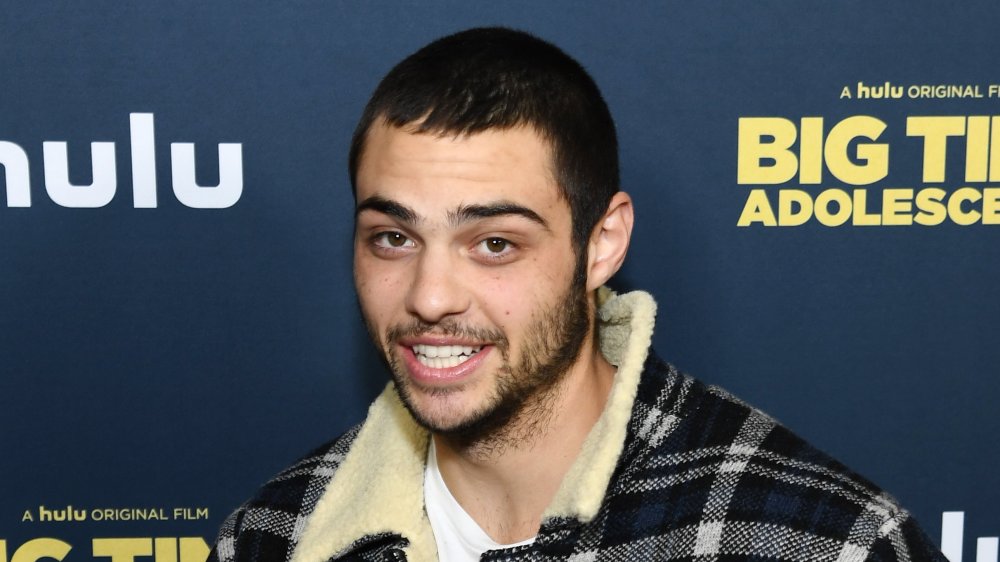 Dimitrios Kambouris/Getty Images
After more than a decade spent in nebulous stages of development, Black Adam is finally coming to the big screen — and he won't be alone. During DC's FanDome event on August 22nd, fans were treated to some big news about the upcoming Warner Bros. tentpole: Black Adam will be bringing his own Justice Society into the DC Extended Universe. The roster, as it stands right now, includes golden age favorites like Hawkman and Doctor Fate, as well as Kingdom Come's Cyclone and, interestingly, another familiar face from the same series: relative new kid Albert Rothstein, a.k.a. Atom Smasher. Casting news was thin on the ground overall, but one surprise appearance came courtesy of Noah Centineo, now officially signed on for the Rothstein role.
Centineo is best known for his work as Peter Kavinsky in Netflix's 2018 teen romance To All the Boys I've Loved Before and its sequel. Meanwhile, to the layman, Atom Smasher is best known for his atom-based power set and enthusiasm for smashing. Dig a little deeper, though, and you'll see that Centineo's acting chocolate and Atom Smasher's superpowered peanut butter are looking like two great tastes that will taste great together, cinematically speaking.
Questions about how a relatively slim romcom actor would fit in as a regularly gigantic, muscular destruction machine were put to the side when Centineo started outlining his new workout schedule — which takes some confidence when you're discussing it one-on-one with the Rock. He came out swinging, though, opening his segment by telling Dwayne Johnson, "I just want to know how you're feeling about the fact that I'm coming for your squat game."
Noah Centineo is ready to smash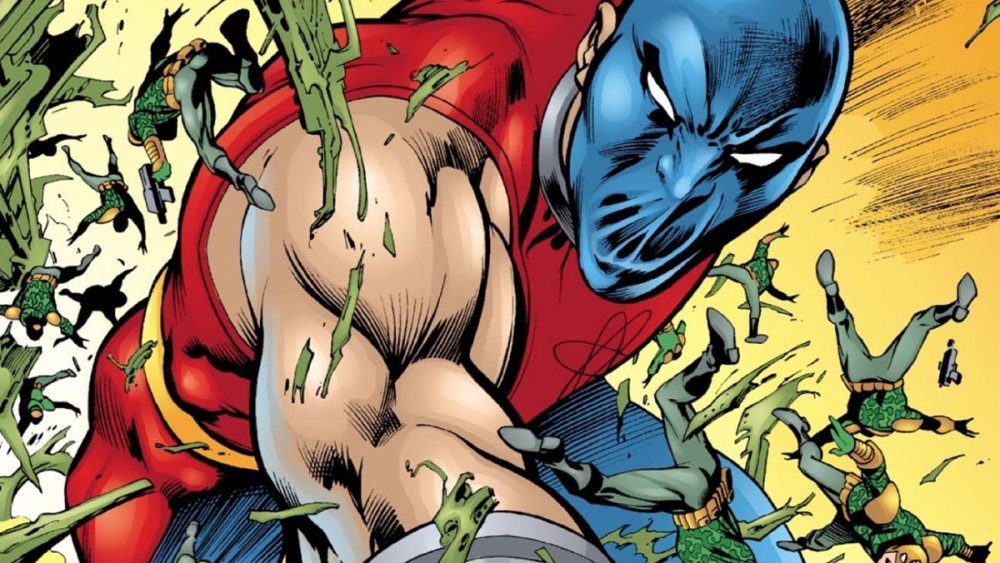 DC Comics
Physicality aside, Noah Centineo seems well read and passionate when it comes to the role. During his interview with Johnson, he discussed the character of Albert Rothstein, his history, and his motivations. "He really has something to prove," Centineo said, "especially with his lineage. You know, his grandfather was kind of a villain... He's got quite a spirit to just help, and what I love about the character is that he goes through this transformation throughout the film where I think he's not expecting the world of being a superhero."
In the comics, Atom Smasher can alter the molecular structure of his body, changing size and developing greater strength proportional to his stature. These abilities, as alluded to by Centineo, come courtesy of his grandfather, golden age villain Cyclotron. Cyclotron's atomic powers are thought to have irradiated his daughter and been passed on to Albert through her. First appearing in the 1980s under the alias Nuklon, he was reimagined in later comics, and became a founding member of Black Adam's Justice Society. Since then, Adam and Albert have become in-universe BFFs, with the former going so far as to describe Atom Smasher as the brother he never had. It remains to be seen whether that kinship will translate to the big screen — it would be a wasted opportunity to introduce a 60-foot superstrong destruction machine and not have him get punched by the Rock — but whatever happens, Noah Centineo appears to be the right man for the atom smashing job.