Future He-Man Noah Centineo Wins Breakthrough Performance At 2019 MTV Movie & TV Awards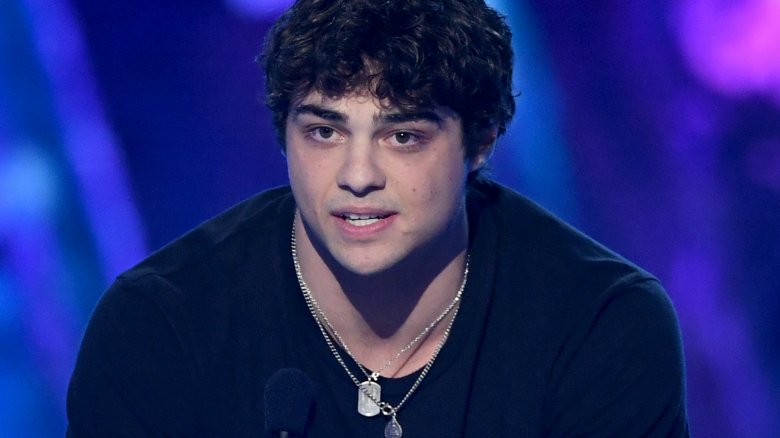 Kevin Winter/Getty Images
Noah Centineo scored the Breakthrough Performance Award at the 2019 MTV Movie & TV Awards, securing his status as a star on the rise.
Centineo took home the award for his role as Peter Kavinsky in Netflix's To All The Boys I've Loved Before, the heartfelt, sweet romantic comedy where he played opposite Lana Condor in a high school love story. During his acceptance speech, Centineo talked about swapping stories with rapper-slash-record-producer Bazzi (whom he knows by his real name Andrew), who performed earlier during the awards. He was also earnest about his struggles during his time filming on The Fosters, where he discovered that success didn't make him happy, but giving back to other people was truly fulfilling.
The Breakthrough Performance win at this year's MTV Movie & TV Awards is certainly special, and the golden popcorn statue should look wonderful displayed on Centineo's mantle. (We're just assuming he's got one, friends.) But this is definitely not the last award Centineo will scoop up for his acting talents and charming onscreen presence. 
Centineo's next shot at making a major splash in Hollywood will come with his role as He-Man in the forthcoming Masters of the Universe movie, due out in theaters on March 5, 2021. In early 2019, during an appearance on The Tonight Show with Jimmy Fallon, Centineo confirmed that he would be playing the famous Mattel hero, taking the mantle from Dolph Lundgren, who portrayed He-Man in the 1987 movie adaptation. 
Masters of the Universe is just the beginning for Centineo, though. He definitely has a long career ahead of him, and considering he also has the Charlie's Angels reboot and a sequel to To All The Boys I've Loved Before in the works, this young star will certainly stay busy — especially now that he's an award-winning actor. Will Centineo keep the momentum going? The answer is almost certainly "yes," considering the trajectory he has already experienced in his budding career so far.