Why Mark From A Week Away Looks So Familiar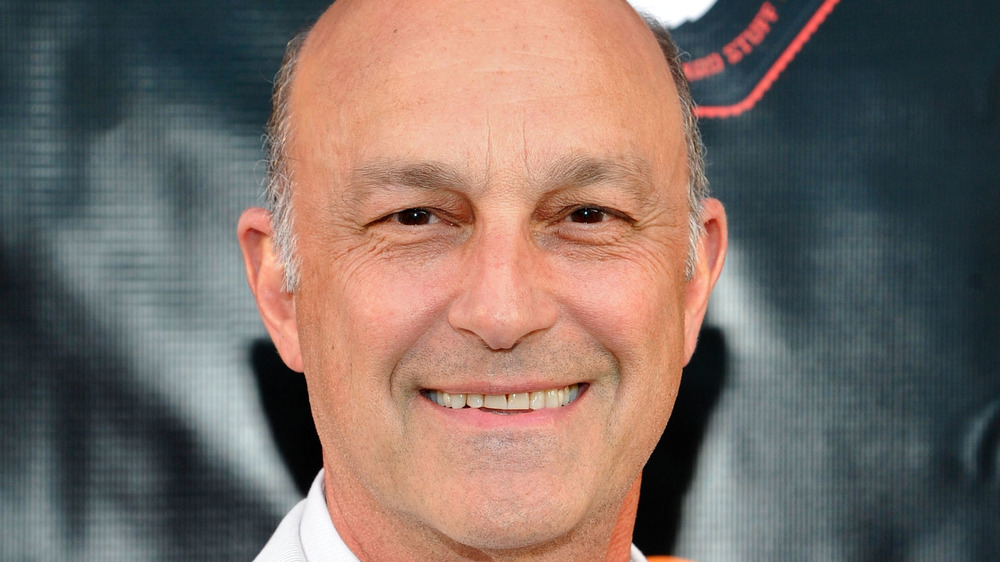 John Sciulli/Getty Images
Netflix has been busy making good on its stated mission to release a new original movie every week of 2021, and the company has been pretty inventive with the genres, as well. From the Goonies-style adventures of Finding 'Ohana to the ruthless survival thriller Red Dot, the streaming network has made it clear that fans should be ready for any- and everything. As it turns out, this very much includes summer camp musicals, because on Friday, March 26, Netflix drops A Week Away. The movie tells the story of a juvenile delinquent called Will Hawkins (Kevin Quinn), who ends up on a Christian summer camp and ends up finding a lot more than he bargained for ... such as love, and a whole lot of musical numbers. 
Though young, both Quinn and Bailee Madison — who plays Will's love interest, Avery — are seasoned acting veterans with numerous credits under their belt, and they have ample fire support in David Koechner (of Anchorman and The Office fame) and Sherri Shepherd (30 Rock). However, the movie also features other faces that you might recognize, though you may not quite remember where you've seen them before. For instance, here's why Mark from A Week Away looks so familiar.
Ed Amatrudo has been in many of your favorite movies and shows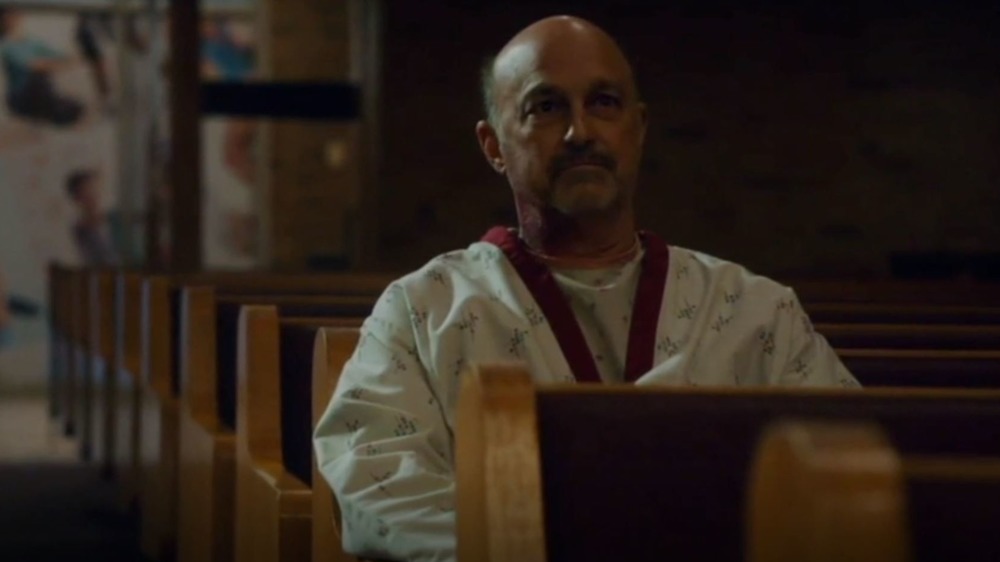 CBS
Ed Amatrudo, if anyone, is a man who can turn up in virtually any property, then move on to the next one as you're left wondering where you've seen him before. His acting history started out swinging with a one-episode role as Tommy T. in a 1989 episode of Miami Vice, and after that, it has been a rare year when he hasn't appeared on a show or three, along with the occasional movie — only rarely stopping for longer than one episode. 
Perhaps the only truly defining characteristic to the man's often nomadic acting existence is the sheer unpredictability of his roles. Never one to stick with a single genre, Amatrudo has played minor roles in movies ranging from the goofy Will Smith-Martin Lawrence buddy cop pic Bad Boys (in which he played Ether Van Boss) to the disaster movie 2020 (Keegan) and Ron Howard's Netflix drama Hillbilly Elegy (Rich). His TV roles are no less diverse, as he's appeared in a one-episode wonder capacity in shows like from Walker, Texas Ranger to Army Wives, Chicago Fire and The Right Stuff. Even if he appears in more than one or two episodes of the same show, he might do this as two different characters, which he has done in shows like Super Force and Superboy. Oh, and if things weren't confusing enough, he's also occasionally credited as Edward Amatrudo. 
Despite all this, though, spotting Amatrudo onscreen isn't quite as difficult as it might seem — because there's one notable and highly visible exception in his otherwise "guest starring" -themed CV.
Ed Amatrudo is Glenn Goodman on Nashville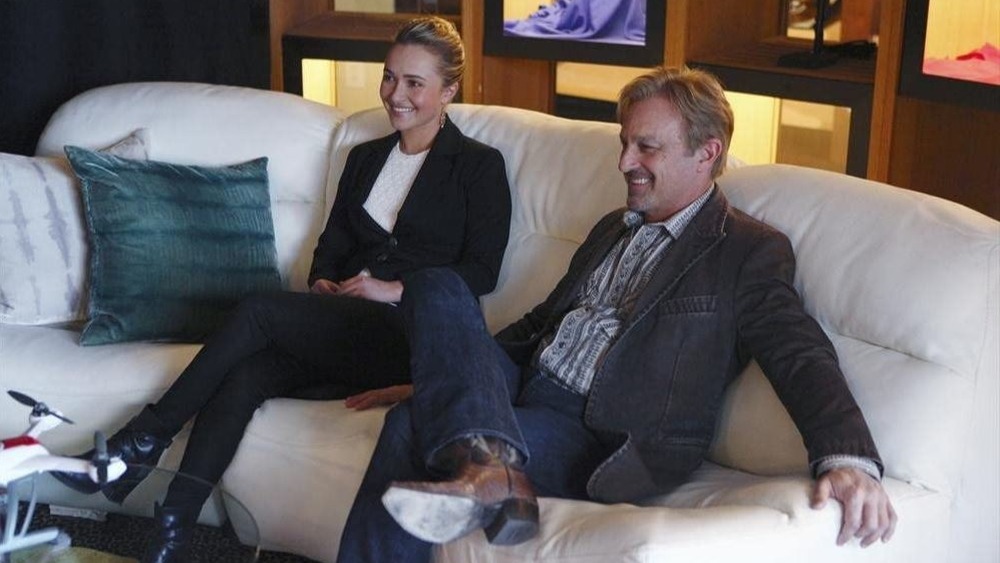 ABC
On the rare occasion that Ed Amatrudo stays with a series, he stays with a series. Case in point: Nashville, the ABC (and later CMT) musical drama about the hot country music scene in Nashville, Tenn. Amatrudo portrays Glenn Goodman in all six seasons of the show, racking up no less than 74 appearances between the 2012 pilot and the 2018 series finale, "Beyond the Sunset." One of the most prominent recurring characters on the show, Glenn is the manager of singer-songwriter Juliette Barnes (Hayden Panettiere), as well as something of a father figure to her. Juliette is a determined up-and-coming superstar who targets the established "Queen of Country," Rayna Jaymes (Connie Britton), and as a result of her ambitious antics, Glenn often finds himself doing damage control. 
As The Post and Courier notes, Amatrudo took a keen interest in the show and what people thought of it, and when Nashville gained a significant online following, he was happy to engage with the fans on a regular basis. In 2017, he learned that some of Nashville's ardent fans disliked a number of changes that came with the show's season 5, and actually asked his Twitter followers to share their grievances and ideas for improving the show. What's more, he actually told them to engage with the network itself. "Keep telling them what you want! @CMT is listening carefully," the actor wrote.