Chicago Fire Season 10 - What We Know So Far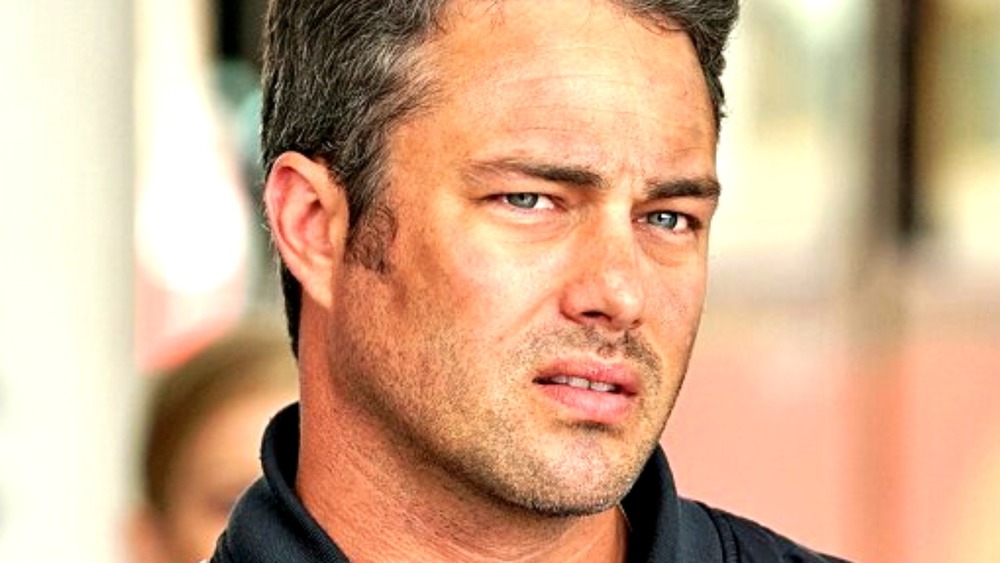 NBC
In 2012, NBC began what would be a long journey and an ever-growing franchise based around the series Chicago Fire. Produced by Dick Wolf, the show focuses on a cast of characters working at the fictional Firehouse 51 at the Chicago Fire Department. While they spend their days fighting fires and rescuing people all over the city, Chicago Fire dives deep into the characters' personal lives as well.
Starring Jesse Spencer, Taylor Kinney, Christian Stolte, and Eamonn Walker, among many others, the series has been continuously popular over its nine seasons so far. The show spawned the creation of spinoffs Chicago P.D., Chicago Med, and the short-lived Chicago Justice. Many of the characters from one show appear in guest or recurring roles in the others, as the stories overlap and crossover throughout the seasons as part of the "One Chicago" TV universe. Both Chicago Fire and Chicago P.D. have even had crossovers with Law & Order: Special Victims Unit, as they all share an executive producer. 
Even though Chicago Fire had to shorten its eighth season because of the pandemic, they managed to begin production on season 9 in October 2020. The season is currently airing on NBC. Despite the shorter season 8, NBC jumped on the chance to keep the series going, giving Chicago Fire a three season order, for a ninth, 10th, and 11th season. Here's everything we know about the popular show's upcoming season 10. 
When will Chicago Fire season 10 come out?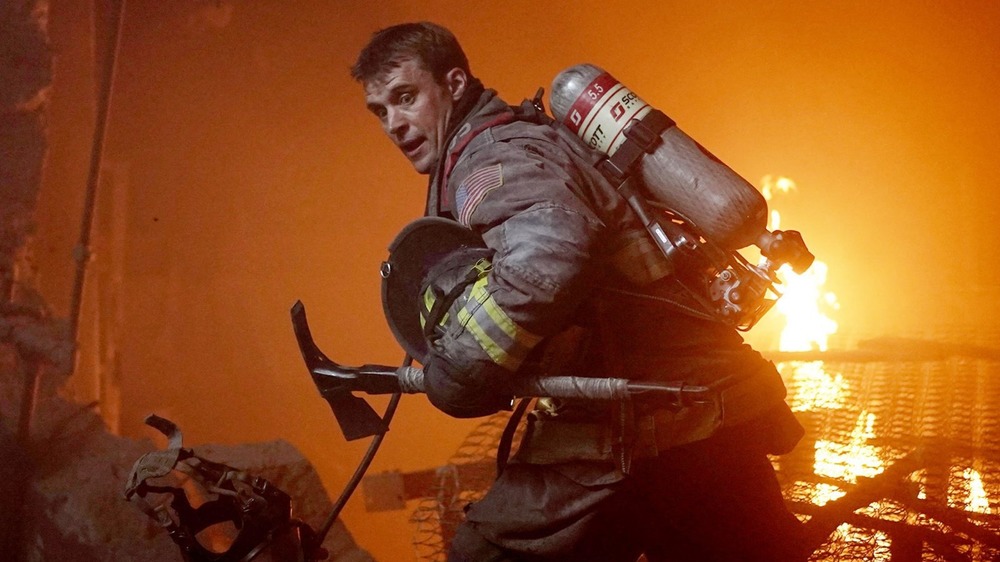 NBC
Considering television productions are constantly shifting these days to adapt to various obstacles related to the pandemic, there's no way to concretely say when Chicago Fire's 10th season will be released. NBC has not made any official statement regarding the timeline, but fans can tentatively expect to see some new episodes around September 2021, if everything stays on track. The Chicago franchise, like many other prime-time television series, are able to start shooting shortly ahead of the episodes' release dates. With season 9, the show began production in October, while the first episode aired on November 11, 2020. 
It's unclear how many episodes will be in this season as there have been more production delays recently, but according to Premiere Date, there will be at least 11 in total. Despite their report, NBC has made no official statement yet about the season's length, so viewers will just have to wait and see. With all of this in mind, the timeline for season 10 is still very much up in the air. But if things stay on schedule, a fall 2021 start date is reasonable.
Who will be in the cast of Chicago Fire season 10?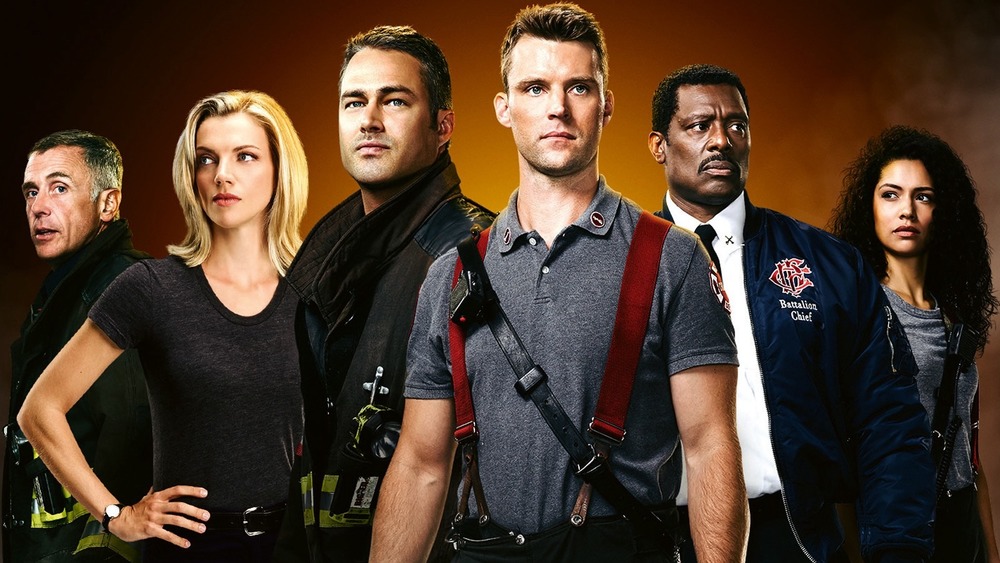 NBC
Over nine seasons, Chicago Fire has had a handful of main characters who have been there the whole time, while the surrounding cast has featured different actors moving in and out of the series. For example, Monica Raymund played firefighter Gabby Dawson. She was a regular for seasons 1 through 6, but played a diminished guest role in seasons 7 and 8 before leaving the show completely. In season 8, a paramedic named Emily Foster, played by Annie Ilonzeh, left the fire department to go back to college, allowing season 9 to introduce Adriyan Rae as new series regular Gianna Mackey. So far there has been no news of additions to the show for the 10th season, but fans can almost always expect to see some new faces.
As for the main cast, alongside Spencer as Captain Matthew Casey, Kinney as Lieutenant Kelly Severide, Stolte as senior firefighter Mouch, and Walker as Battalion Chief Wallace Boden, there's also Paramedic in Charge Sylvie Brett (Kara Killmer), firefighter Stella Kidd (Miranda Rae Mayo), firefighter Joe Cruz (Joe Minoso), and the list goes on and on. There will likely be many other familiar faces in the supporting cast, whether in recurring or guest roles throughout the season.
What is the plot of Chicago Fire season 10?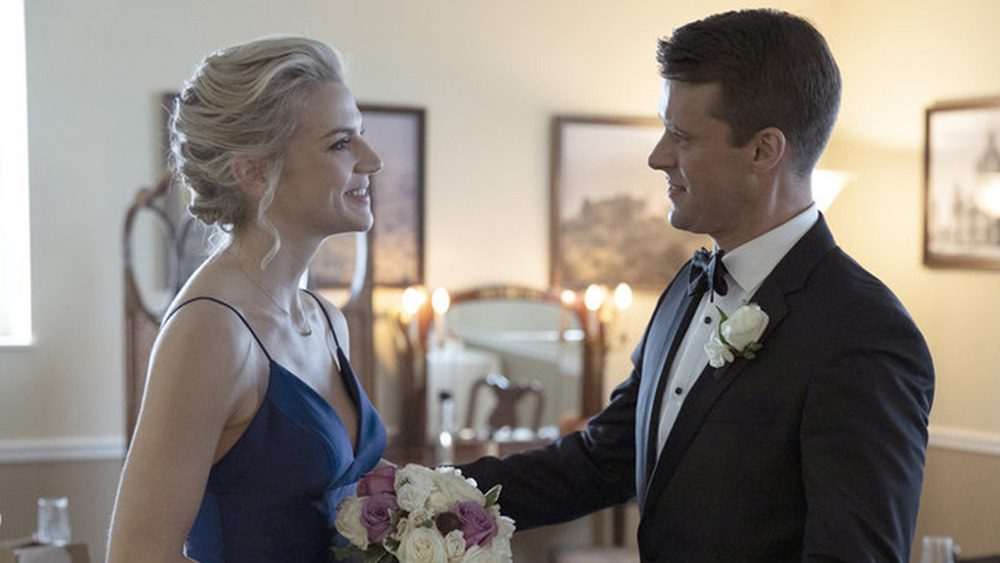 NBC
Since the ninth season is currently airing, where the story will be in the finale and leading into season 10 is unclear. Presently, there is some tension at Firehouse 51 between Casey and a risky, ambitious firefighter named Blake Gallo (Alberto Rosende), while the captain's personal relationships aren't much better. Many fans are rooting for Casey and Brett to officially get together, but there are a lot of complications. Mainly, Casey's ex-wife Dawson seems to hang over them, leading Casey to give Brett space to think and possibly walk away.
With fellow firefighter Severide, his romantic relationship is going through similar troubles. Following Casey's lead, Severide is giving his girlfriend Kidd some space, but it's only causing more issues between the two. Thankfully, they are finally resolving their issues as they realize that they are better together than apart. Around Casey and Severide, the rest of the characters are going through their own situations. Cruz is going to be a dad, newcomer Mackay is bonding with fellow paramedic Brett and possibly starting a romance with Gallo, while Chief Boden continues to oversee the firehouse and mentor those around him. Who knows what trouble Firehouse 51 will get into in Chicago Fire's 10th season.