Why Leilani From Finding 'Ohana Looks So Familiar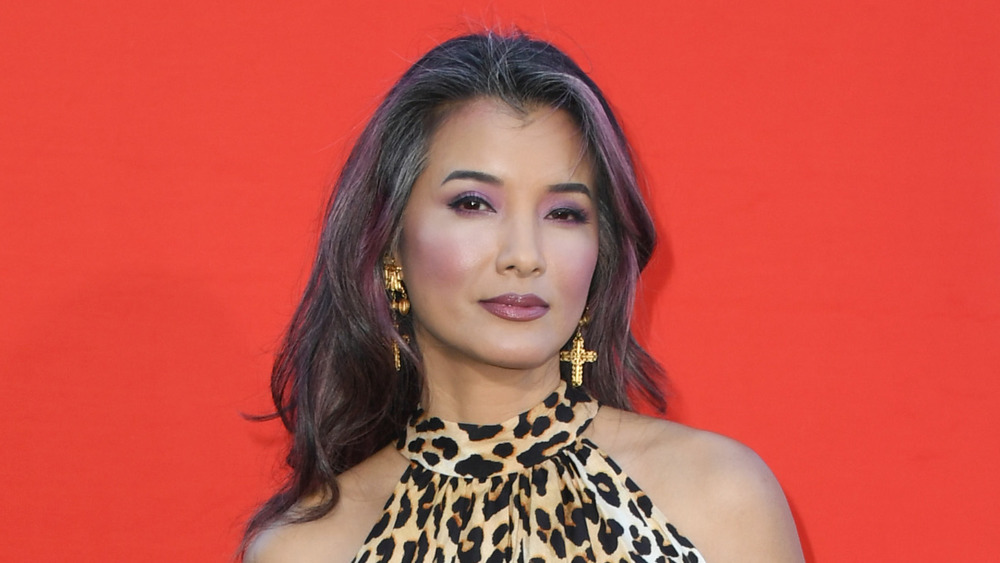 Jon Kopaloff/Getty Images
Finding 'Ohana is the latest part of Netflix's quest to make 2021 its biggest year for movies, and a worthy installment it is. With a balanced cast that's made up of fresh faces, cool 1980s actors and modern YouTube stars, this Goonies-style Hawaiian adventure romp is full of fun and action, but also has a big heart and a huge focus on the importance of heritage and family. 
The movie's plot kicks off when Brooklyn youngsters Pili (Kea Peahu) and Ioane (Alex Aiono) find themselves well out of their comfort zone in their mother's native Hawaii. The pair soon find a new circle of unlikely friends, and they embark on a thrilling treasure hunt. 
However, while the film's young stars are talented and interesting, the viewers might find themselves wondering just where they've seen the siblings' mother, Leilani, before. As it happens, the performer's name is Kelly Hu, and here is why she looks so familiar.
Kelly Hu is a veteran of police procedurals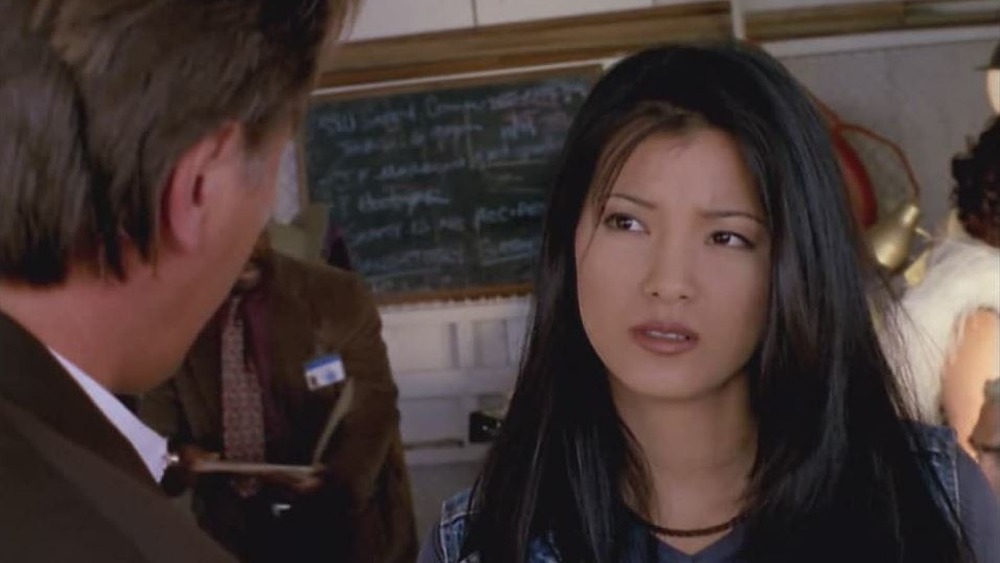 CBS
Kelly Hu has been acting since the late 1980s. Her CV is full of roles that you may have encountered before, regardless of the genre you prefer, ranging from playing Rae Chang on Sunset Beach, to appearing in The Vampire Diaries, to a comedy sci-fi role as Admiral Ozawa on The Orville. However, if there's one type of show Hu has seemed to naturally gravitate to — particularly back in the earlier stages of her career — it has been the police procedural. 
Her first prominent cop role came in 1997, when she joined the cast of Nash Bridges as Michelle Chan. The straight-laced young police inspector is essentially Nash Bridges' (Don Johnson) apprentice, but unfortunately, she ends up being killed by a demented criminal known as the Prowler — who is later killed in turn by the vengeful Nash. 
Her next major role, in 1998, was on Martial Law, where she played Detective Grace Chen of the LAPD. In the years since then, Hu has appeared in other various cop shows, including playing Laura Hills in Hawaii Five-0, demonstrating that it's a genre she feels very comfortable in.
Kelly Hu was Cassandra the Sorceress in The Scorpion King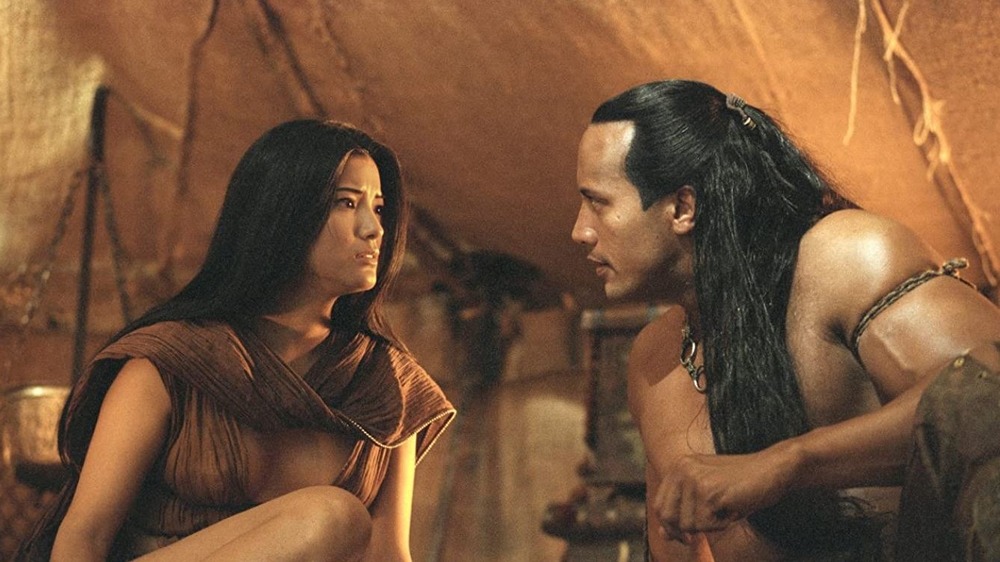 Universal Pictures
The first Scorpion King movie (yep, there are several others) is most famous for rocket-launching the Hollywood career of a force of nature known as Dwayne "The Rock" Johnson, but it's also a movie filled to the brim with things you only notice when you're looking back. One of said things is most certainly Kelly Hu, who plays Cassandra, a powerful and often weirdly scantily-clad sorceress who starts the movie as the fighter-king Memnon's trusted seer, but eventually falls for Johnson's mighty warrior Mathayus and switches allegiances. 
In an interview with Resonate, Hu revealed that she had to audition no less than six times, and ended up beating a massive number of other candidates for the part. She also thinks that the gig was pretty awesome. "It was all together an amazing experience," she said. "It was the first time I had the lead role in a film. Just to be able to have that experience and being treated like a queen was amazing. There were people whose job it was to hold an umbrella over me so I didn't get too much sun in between shots. It was kind of ridiculous. it gives you a sense of grandure [sic] when you're number one or number two on the call sheet." 
Kelly Hu was Lady Deathstrike in X2: X-Men United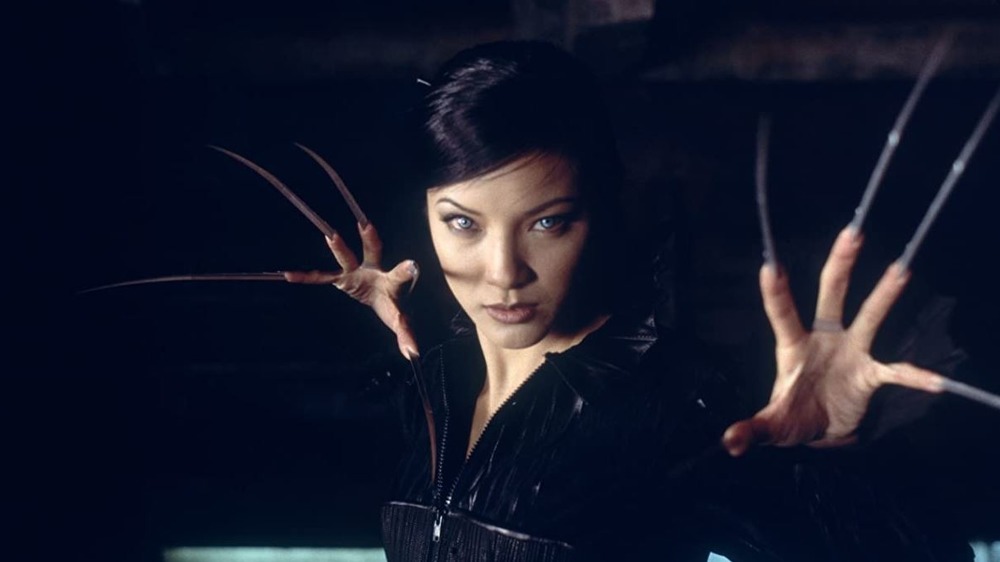 20th Century Studios
One of Kelly Hu's most high-profile roles came in 2003, when she proved to be a match for several members of the notorious X-Men. 
In X2: X-Men United, Hu played Yuriko Oyama, a.k.a. Lady Deathstrike, a mutant with super-long adamantium fingernails and healing powers on par with Wolverine (Hugh Jackman). Controlled by the film's villain, William Stryker (Brian Cox), Deathstrike easily apprehends Cyclops (James Marsden) and Charles Xavier (Patrick Stewart). Later in the movie, she also gives Wolverine one of the nastiest fights he has to endure in the entire course of the X-Men series, which is saying something.  
Interestingly, Hu belongs in the exclusive club of Marvel actors you didn't know were also in DC movies — or, in her case, a DC TV series. Apart from the X-Men foe, she has also portrayed the ruthless assassin China White on The CW's Arrow.