Amy Adams' Hillbilly Elegy Accent Is More Proof She Can Do It All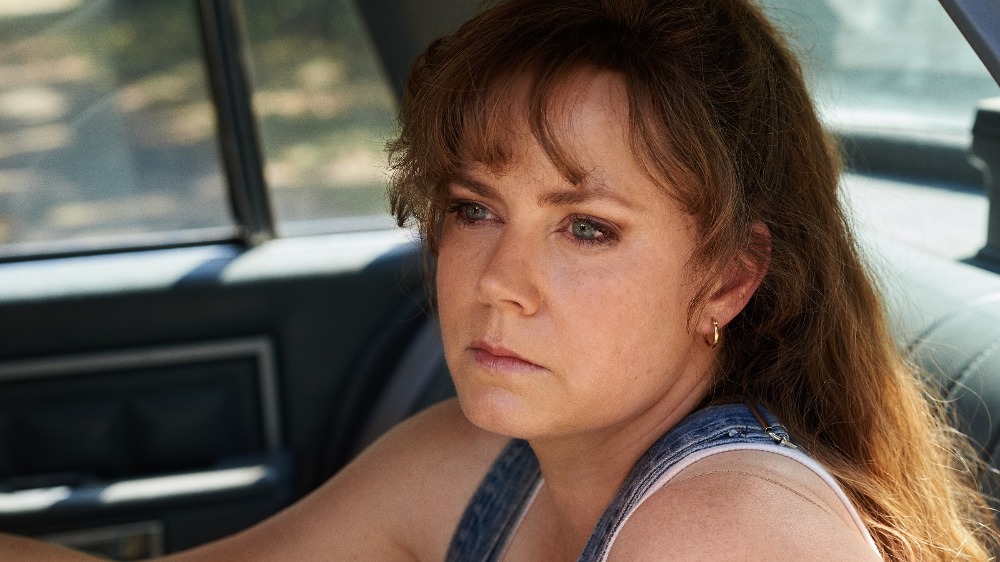 Netflix
This content was paid for by Netflix and created by Looper.
Amy Adams is one of Hollywood's most celebrated working actresses, and in Hillbilly Elegy, she gets to really stretch her legs as a thespian. The Ron Howard movie adapts the memoir of J.D. Vance, who, with the help of the women in his life, transcended a difficult childhood in poverty to eventually attend Yale Law School, forge a career as a successful venture capitalist, and become a happily married father of two. Adams stars as J.D.'s mother Bev, who suffers from addiction and mental health issues and has her own complicated relationship with her parents — particularly her mother Mamaw, portrayed by Glenn Close. This impacts the way she treats her children and herself.
Not only do we see Adams channel the full range of human emotions on screen, but she also brandishes an all-new accent that is pitch perfect for the defining landscape of the film. In Hillbilly Elegy, Adams' subtle drawl is precisely suited for her character's Ohio and Kentucky roots. In her most impassioned moments, her speech becomes just a bit more molasses for maximum effect. And as we know from tons of movies over the years, getting an on-screen accent right is no easy feat.
Even more than that, the accent is just one brushstroke of the overall portrait that Adams' performance paints. Bev is a flawed, but very human character, and Adams brings raw emotion and power to her performance of the character in every frame. Amy Adams is one of our generation's most gifted actors, and her portrayal of Bev just further cements that legacy.
Adams has a knack for the southern sweetheart sound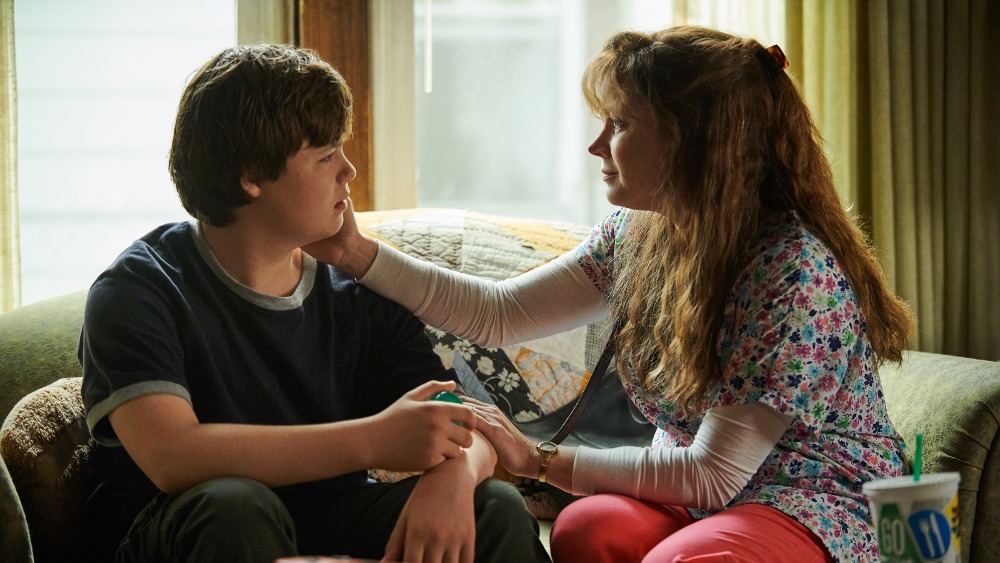 Netflix
Despite being born in Italy and raised in Colorado, Adams sure has a gift for gabbing like a southerner. For her breakthrough performance as Brenda in Steven Spielberg's 2002 biographical drama Catch Me If You Can, she takes her voice all the way down to the bayou as the lovable debutante who almost makes an honest man out of Leonardo DiCaprio's Frank Abagnale. To capture the character's Louisiana flare for that film, she brings a little more syrup to her tones than what we hear in Hillbilly Elegy, but at the same time, her delivery is playful and demure.
Soon after, Adams went on to deliver a similarly twangy sound in the 2005 dramedy film Junebug, which netted her the first of several Academy Award nominations. In the film, she stars as a spritely, albeit naive, pregnant teen named Ashley, who has the distinct intonations of small-town North Carolina. As with Catch Me If You Can, the drawl is deep with this accent performance, but she also carries forward some of that Junebug-style pep.
Fans can catch yet another nuanced version of her below-the-Mason-Dixon-line cadence in HBO's psychological thriller miniseries Sharp Objects, which features her as reporter Camille Preaker, who returns to investigate a murder in her small hometown in Missouri. Adams told Jimmy Fallon that she used her "mom voice" behind the scenes in her capacity as producer for the series, but on-screen, fans will notice that she clearly elongates her vowels just enough to betray Camille's swampland heritage without being too overt about it.
She can also portray characters from many other regions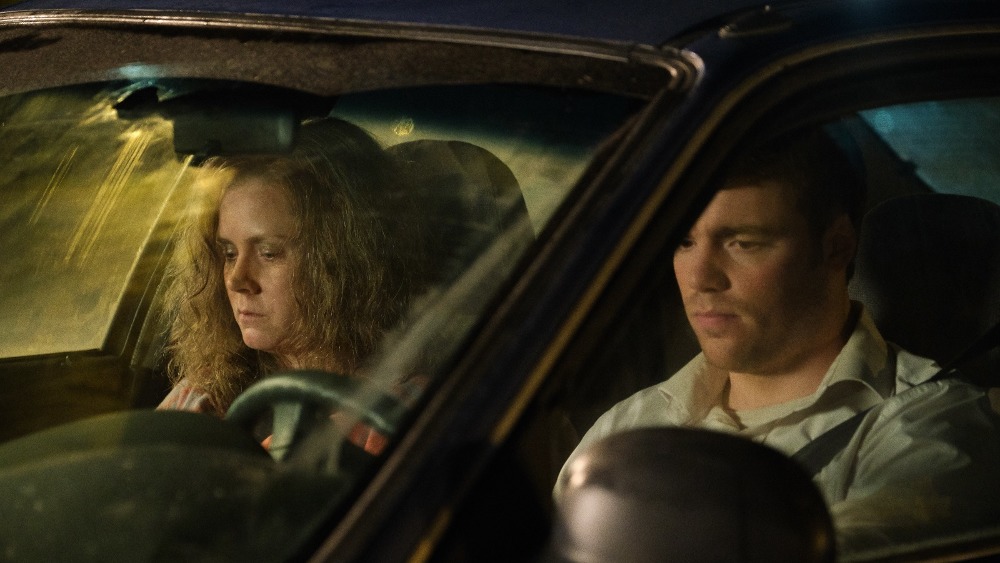 Netflix
Southern accents aren't the only ones Adams has shown off over the years. In the 2008 rom-com Miss Pettigrew Lives for a Day, Adams gamefully presents the tenor of young starlets in classic Hollywood films. In the pic, Adams plays an American actress and singer named Delysia Lafosse who wants to be more than an everyday caregiver and adds some melody and drama to every word she says. Adams cited the "rhythm and the pace" of being an aspiring actress of the era with inspiring her approach to the role, and it's clear she adopted some of the sounds of that time period in her vocal presence for the film as well.
In the 2009 family comedy sequel Night at the Museum: Battle of the Smithsonian, she also nails it while delivering a perceived sound of times gone by with her distinct vocal impression of aviation legend Amelia Earhart. The Kansas-born adventurer was known for having a rugged, imposing, and even peppy sound, and Adams plays it with an added air of authority. Adams told Smithsonian Magazine that she regarded Earhart to be "spitfire," which is what allowed her to "[throw] caution to the wind" while portraying her, and clearly that includes the way she delivers her dialogue.
For the 2010 David O. Russell sport biopic The Fighter, meanwhile, Adams tried something new on for size: a deep Boston accent. Knowing that actors can be "really rough on the Boston accent when they try and do it," Adams told The New York Daily News that she worked with a speech coach and turned her to co-star, Boston's own son Mark Wahlberg, for help making sure she got all of the unique vowel sounds for the locale just right in the film. That hard work paid off, of course, when Adams received her third Oscar nomination for her portrayal of Micky Ward's sweetheart Charlene Fleming in the film.
Then, in Russell's celebrated 2013 film American Hustle, Adams presents not one but two different accents as the characters Sydney Prosser and Lady Edith Greensly. Her alter ego Edith is a con artist who poses as an English aristocrat to fool Bradley Cooper's FBI agent Richie DiMaso. Adams told Fandango that she meant for the accent to be just a touch off, saying, "There was an element of wanting to feel that she was sort of searching for it while she was doing it ... she would've gotten it from film actresses and musicians, and it was sort of an amalgamation of Marianne Faithfull and Julie Christie. And it was a much more posh accent than people are used to hearing from London." She also told the BBC that she meant for it to sound "fake." Meanwhile, her real persona in the film is Sydney is a standard American, which was much closer to home for her.
Yet another distinct dialect from Adams can be heard in the 2018 biopic Vice, which features her as Lynne Cheney, the wife of Christian Bale's Dick Cheney. The former second lady hails from Wyoming, and Adams abbreviates her vowels and adds a bit of a nasal noise to her voice to capture the new sound. As time goes on, we can probably expect Adams to continue to expand her linguistic prowess and rack up even more accolades as a result of that work.