Here's How Much Christopher Mintz-Plasse Is Really Worth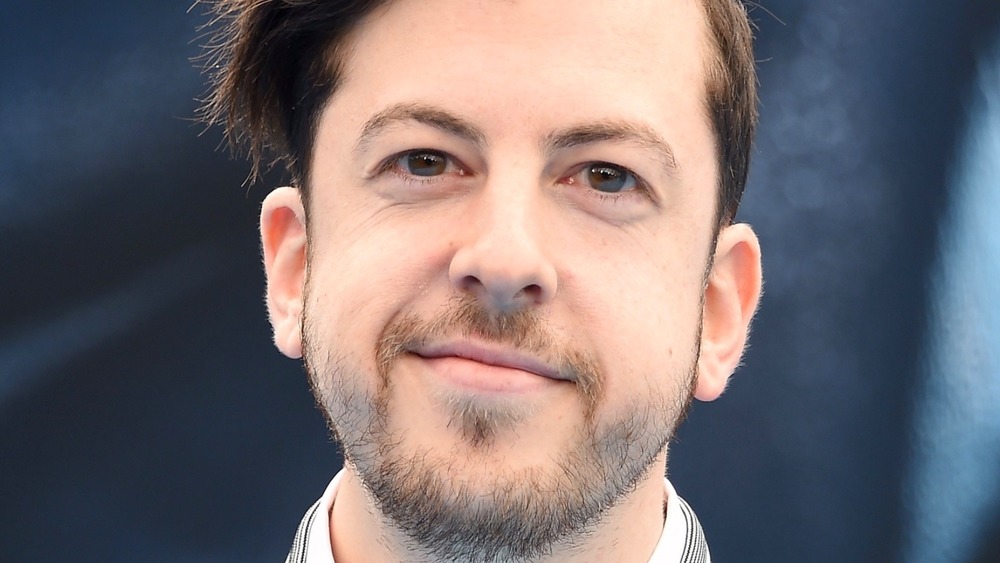 Greg DeGuire/Getty Images
As far as cinematic comedy debuts go, they really don't get more memorable than that of Christopher Mintz-Plasse. So much so it's safe to assume that even after more than a decade's worth of work on screens big and small, the world at large almost certainly still knows him simply as McLovin from Superbad. Most likely, they always will. And for proof of the fact, you'll need to register that he's appeared in a handful of legitimately high-profile projects in the almost 15 years since Superbad took the comedic world by storm, and he still hasn't shaken the McLovin moniker.
That's not entirely a bad thing, of course, as Christopher Mintz-Plasse's work in Superbad is the very definition of scene-stealing, with the actor shamelessly nabbing laughs from the likes of famous co-stars like Michael Cera, Seth Rogen, Bill Hader, and Jonah Hill. And as Superbad is still regarded as one of the best coming-of-age comedies of all time, it's hardly an insult to be so lovingly associated with it. Likewise, Mintz-Plasse has frequently cashed in on the lovable doofus vibes he so beautifully captured in the film in his career. He's just as often played directly against that boyish persona to stunning effect too (see his unforgettable appearance in fresh Best Picture nominee Promising Young Woman).
As for Christopher Mintz-Plasse's post-Superbad career, well, he's definitely been choosy, but he's also probably been a bit more productive than you might think — even if he's spent more time playing in his band than playing other people of late. And yes, Mintz-Plasse has carved out a very comfortable living in showbiz over the years, with Celebirty Net Worth claiming he's actually amassed a fortune North of the $10 million dollar mark.
Christopher Mintz-Plasse is apparently doing quite well for himself these days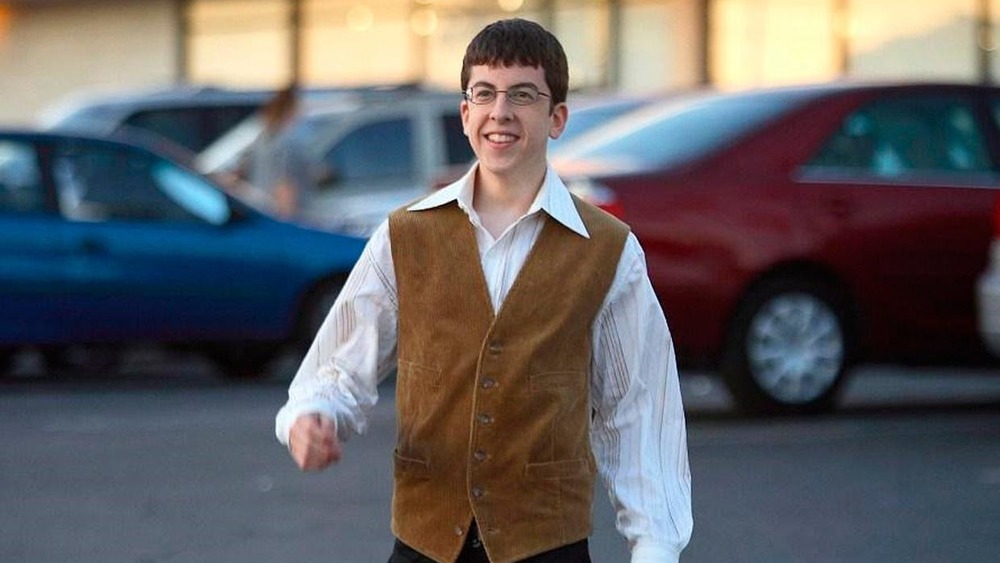 While Christopher Mintz-Plasse's exact net worth is unknown, Celebrity Net Worth is currently claiming the actor is sitting on a $12 million nest egg. And it's safe to assume that (unless his manager worked some posh backend deal) most of Mintz-Plasse's fortune was actually earned after his Superbad appearance. You may not know it, but Superbad was actually the then 17-year-old actor's first screen appearance. As such, his price tag was almost certainly low even for such a prominent role. 
And as mentioned, Mintz-Plasse really has been busier than you think since his 2007 breakout (via IMDb). He's gone on to appear alongside his Superbad co-star Michael Cera and Jack Black in Year One, trading lines with Paul Rudd and Sean William Scott in Role Models, lending his voice to Dreamworks' animated smash How to Train Your Dragon, auditioning the would-be songbirds of Pitch Perfect, and re-teaming with Superbad scribe Seth Rogen for another raunchy romp in Neighbors. He even played a version of himself in 2013's marvelously meta comedy This is the End (along with a veritable who's-who of big time comedic talent).
And if there's one role we're sincerely hoping the actor got paid handsomely for, arguably Christopher Mintz-Plasse's most recognizable post-McLovin role, it's as Kick-Ass' burgeoning big bad Chris D'Amico (aka Red Mist). Because neither that film or it's sequel would've worked quite as well without him — even if some might argue the sequel didn't work at all.
Hits and misses aside, Christopher Mintz-Plasse has undoubtedly become one of the more singular presences in Hollywood over the years. And even if he never fully shakes McLovin from his life, it's nice to know he's still getting by just fine.