McLovin From Superbad Looks Totally Different Today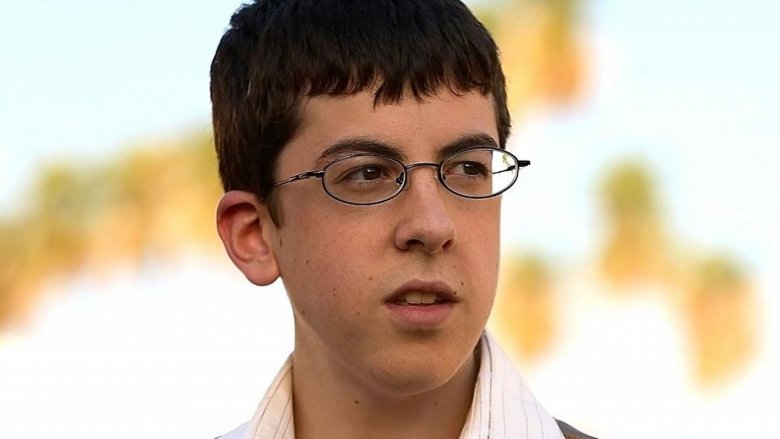 Screenwriters Seth Rogen and Evan Goldberg's 2007 coming-of-age teen comedy Superbad provided a treasure trove of one-liners, memorable moments, and unforgettable characters, but it's hard to argue there's a more iconic persona than that of McLovin—the fake-ID-sporting uber-geek, posing as a 25-year-old Hawaiian organ donor, who pals around with police officers Rogen and Bill Hader. The role even earned then 17-year-old actor Christopher Mintz-Plasse an MTV Movie Award nomination for Best Breakthrough Performance.
While Superbad certainly helped springboard some of its actors into bigger and better things, we haven't seen too much of Mintz-Plasse lately. In fact, you'll probably be surprised at what the now full-fledged adult McLovin looks like today, but let's first find out what he's been up to.
He voiced Fishlegs in How to Train Your Dragon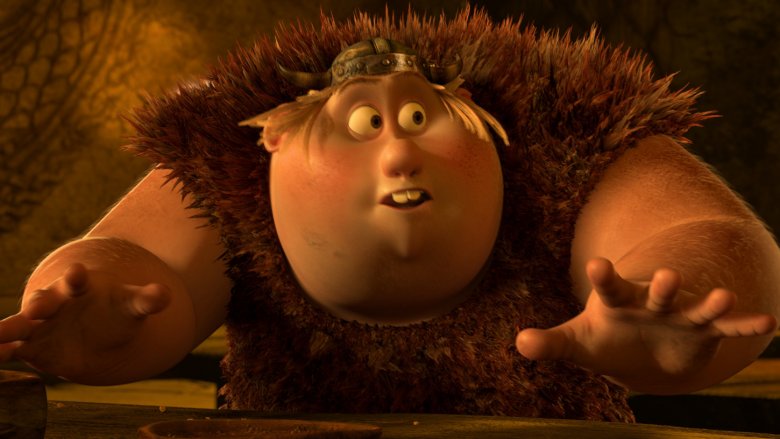 While everyone recognizes Mintz-Plasse from his role as Superbad's McLovin, not so many people realize that he's a prominent voice in the How to Train Your Dragon series of animated films. In DreamWorks Animation's 2010 action-fantasy—as well as in most of the sequels, short films, and television spin-offs that followed—Mintz-Plasse provides the voice work for the enthusiastic Fishlegs Ingerman, an RPG lover whose bulky body appears in sharp contrast to the actor's not-so-gigantic McLovin voice.
Mintz-Plasse digs doing voice work for family-friendly films like How to Train Your Dragon, which provides a nice change of pace from his not-so-family-friendly live-action roles. "I love it, man," he told Hypable. "It's exciting because most of my movies are rated R, and I go in there and I'm trying to make kids laugh, so it's cool to do a PG movie. And you can go in wearing sweatpants and do it." (He's got a point. Nothing beats wearing sweatpants to work.)
He kicked ass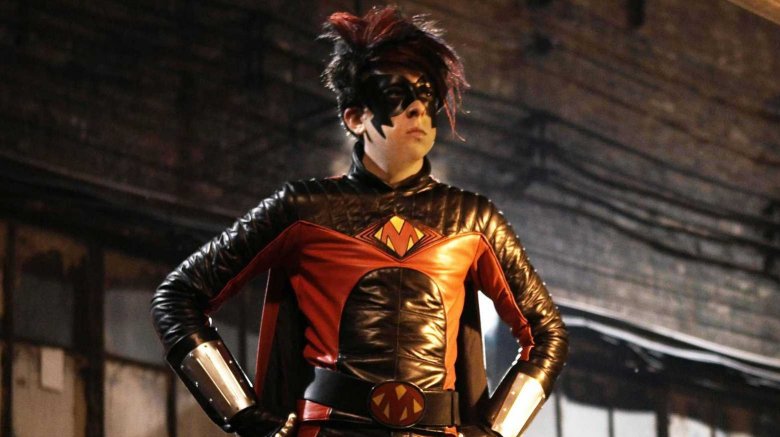 Though McLovin will almost certainly remain Mintz-Plasse's claim to fame, his second most famous role is undoubtedly that of superhero-turned-supervillain Chris "Red Mist" D'Amico in black-comedy films Kick-Ass and Kick-Ass 2.
The big-screen role was actually written with Mintz-Plasse in mind, but the actor thinks the original character from Mark Millar's and John Romita's Marvel comic is better. "[He's] much cooler than I am," Mintz-Plasse told CinemaBlend. "They wanted my father to be a badass, and I've never been accepted by him. They wanted that instead of the cool guy who's always smoking weed and getting the girls."
Nevertheless, Mintz-Plasse pulled it off, and the role landed him a Choice Movie: Villain nomination at the 2010 Teen Choice Awards.
He participated in a piece of unoriginal Hollywood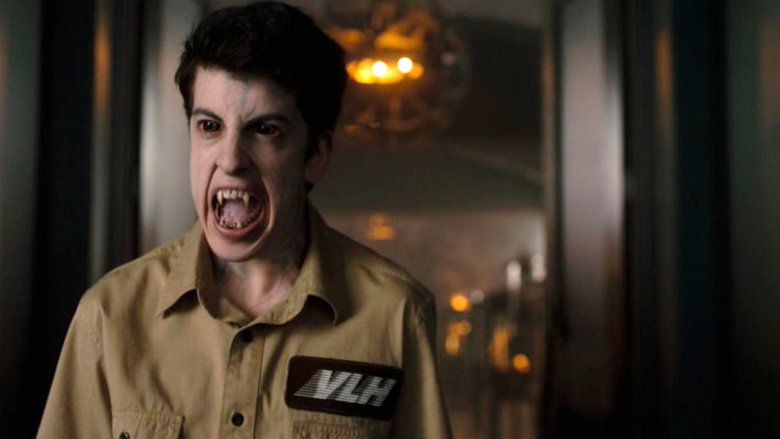 In 2011, Mintz-Plasse landed the role of Edward "Evil Ed" Lee in the comedic remake of director Tom Holland's 1985 horror film Fright Night.
Originally, Mintz-Plasse wasn't really down with acting in a remake, but he couldn't deny the chance to act alongside the likes of Colin Farrell. "Whenever I see a trailer for a remake," Mintz-Plasse told About.com, "I'm like, 'Why can't they think of something original?' And then I read the script, and I was like, 'I love Craig Gillespie. I love Colin Farrell. I love Anton [Yelchin].'" On top of working with some big names, Mintz-Plasse is also a fan of the genre, so he caved. "It was very violent and bloody in the script," he explained, "and I'm a fan of that in a horror movie, so I said, 'Why the hell not be a part of unoriginal Hollywood?'"
He was supposed to have his own sitcom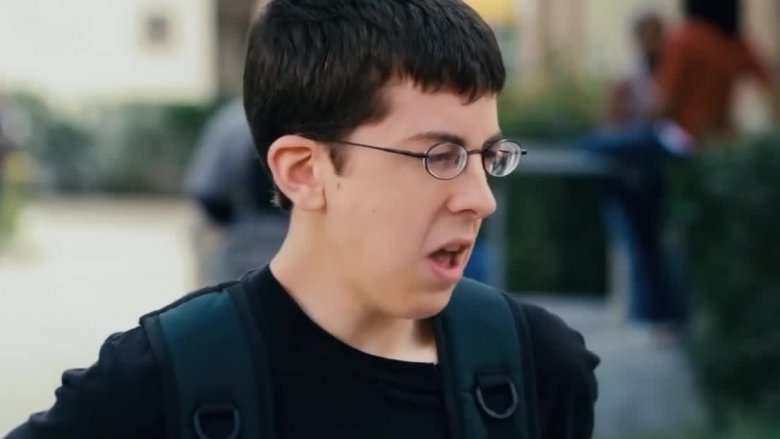 In 2012, Mintz-Plasse was on track to have his own television breakout series with sitcom Friend Me by long-time sitcom writer Alan Kirschenbaum and Carmichael Show executive producer Ajay Sahgal. The series was set to focus on both Mintz-Plasse's and Nicholas Braun's characters who relocate from Indiana to Los Angeles in order to pursue a career at Groupon.
Unfortunately, Friend Me was canceled following Kirschenbaum's suicide. "RIP Alan," Mintz-Plasse tweeted, following news of the show writer's death. "Only work [sic] with you for 10 days, but thanks so much for this wonderful job. You were a funny, great guy."
He's been in a bunch of music videos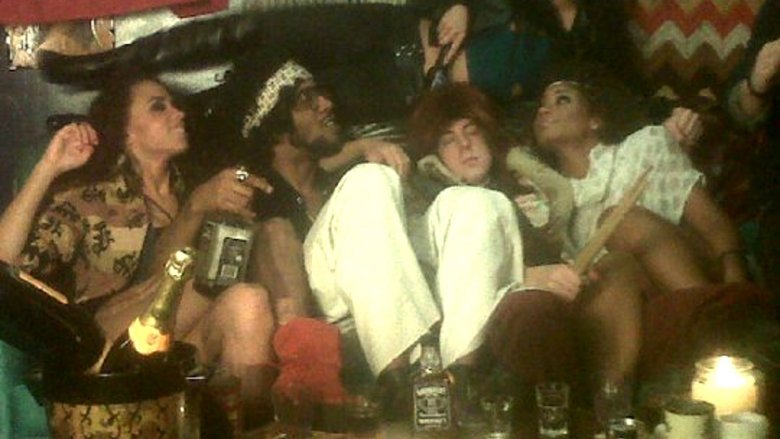 If you're a music lover, you might already know that Mintz-Plasse has appeared in a slew of music videos. Perhaps most notably, he played drums in Kid Cudi's late-'60s-inspired pop-rap video "Erase Me," which includes an out-of-place appearance by Kanye West.
Mintz-Plasse also appeared alongside Kick-Ass costar Chloë Grace Moretz in a music video for the San Diego-based indie rock band The Soft Pack's catchy track "Answer to Yourself," as well as New Zealand rock band Unknown Mortal Orchestra's video for "So Good At Being in Trouble." 
Most recently, he starred as a kidnapper in Alison Wonderland's video for "U Don't Know" and as a man who overcomes being confined to a wheelchair in Kodaline's "Ready."
At this rate, don't be surprised to see Mintz-Plasse pop up the next time you scour YouTube for new music videos.
He's in a band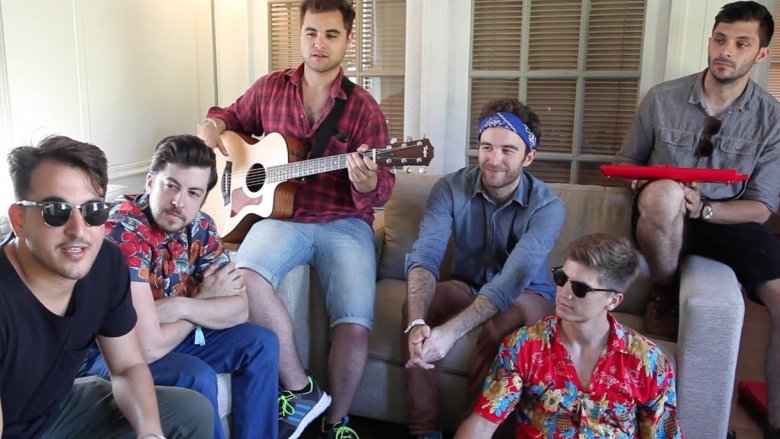 Mintz-Plasse doesn't just support other peoples' music, he also has his own band.
The actor's first musical venture was a rock outfit called Young Rapscallions, in which he played drums. The band jammed together for roughly eight years before the bassist broke it up via text message; after that, Mintz-Plasse and his friend Adam Aseraf started jamming and calling themselves Bear on Fire. The duo recruited Mintz-Plasse's former bandmate Nick Chamian as well as buddies Ben Bayouth, Patrick Alan Davis, and Morgan Demeter, and released their first studio album in 2015.
Though shouts for "McLovin" inevitably follow Bear on Fire wherever they play, Mintz-Plasse doesn't mind. "I just want as many people to come to the show and as many people to hear my music as possible," he told Stereogum. "So if people come for the reason of like, 'Oh, this actor's in this band,' and leave loving the band, I think that's a success." And as for his bandmates, they're also not bothered. "These are [five] of my best friends," Mintz-Plasse explained. "They get it, they know what the deal is, and they've got my back."
He really experienced Far Cry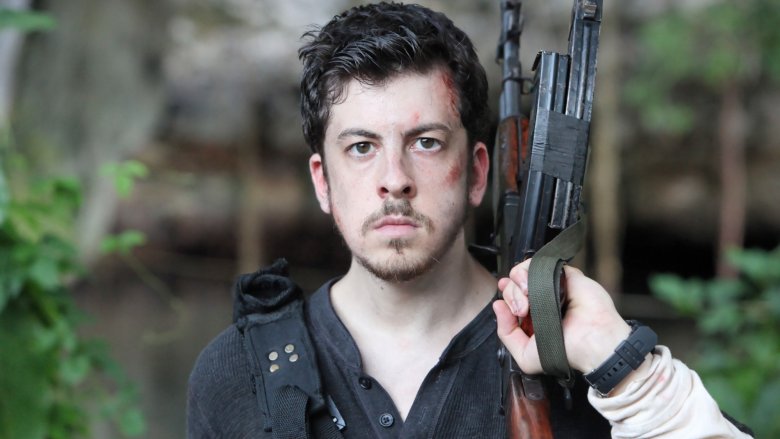 Fans of the Far Cry series of open-world first-person shooter video games might recognize Mintz-Plasse from The Far Cry Experience—a Machinima original video series set days before the events of Far Cry 3. Playing himself, Mintz-Plasse is captured and tortured by the game's antagonist Vaas Montenegro—and it's definitely worth a watch.
He wants darker roles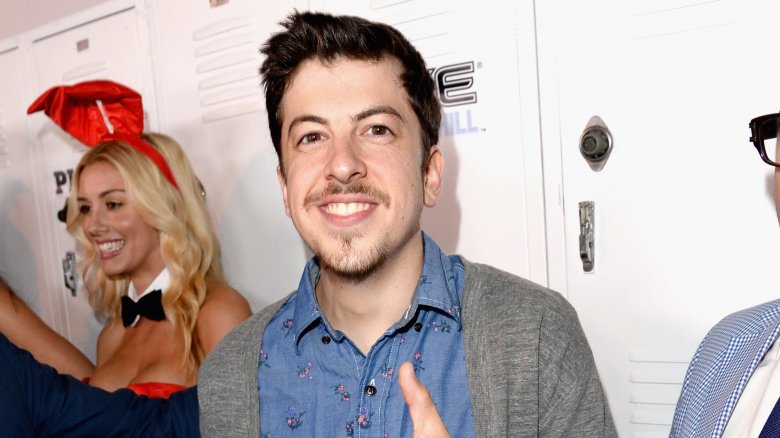 Getty Images
When it comes to acting in future projects, Mintz-Plasse is most interested in darker, more dramatic roles. However, going dark in the Kick-Ass series wasn't the easiest thing for him, so he enlisted some professional help. "I read the script, and I was nervous because it's unlike anything I've ever done before, so I got an acting coach," he told The Belfast Telegraph. "A month before filming, we would go through every scene and every line and figure out where the character needed to go emotionally."
Mintz-Plasse also studied some other villainous characters from the big screen — and real life. "I watched Heath Ledger's Joker quite a bit, and I researched [Marvel's] Punisher," he explained. "I [also] watched this really dark serial killer on trial—I studied his eyes and how lifeless they were and tried to use that too." Maybe Jonah Hill should've added "future serial murderer" to his list of insults when analyzing McLovin's fake I.D.
What's he look like today?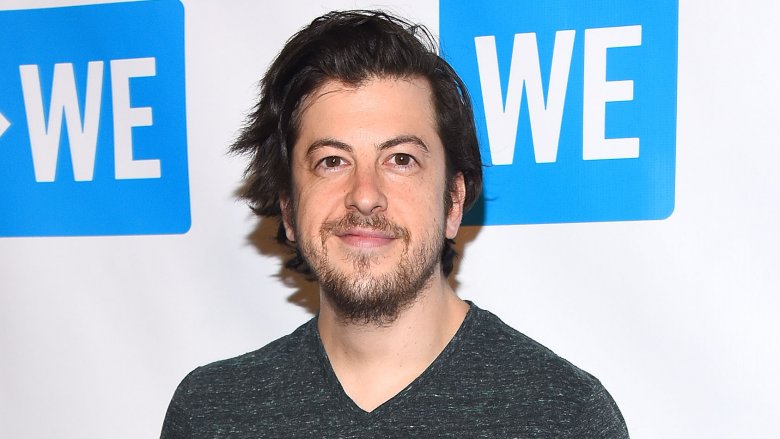 Getty Images
As you can see, Mintz-Plasse isn't the baby-faced geek he once was. In fact, he's barely recognizable!
Since playing the scrawny and beardless McLovin in Superbad, the actor has been working out and ditched his clean-cut look. He's also grown his hair out and definitely looks a lot less like a live-action role-playing nerd and a lot more like an indie rock star. 
Perhaps the McLovin name finally suits him.