The Schitt's Creek Episodes You Never Knew Existed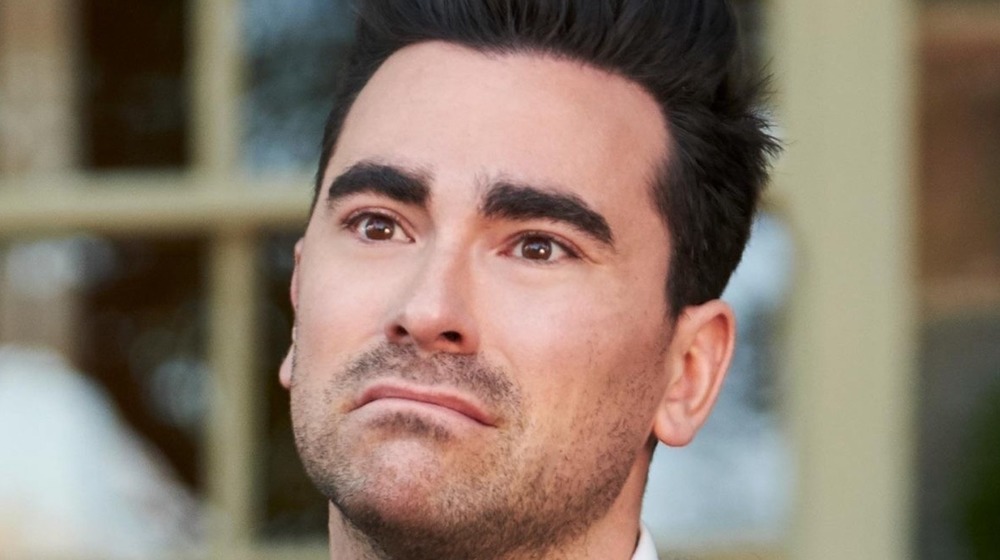 Pop TV
The most popular Canadian import into the United States since Jim Carrey, Pop! sitcom Schitt's Creek became increasingly adored by streaming audiences with every season before concluding a six-year run in 2020 to critical acclaim and some serious Emmy wins.
Co-created by — as well as starring — father and son team Eugene and Dan Levy, the show focused on the Roses, a formerly wealthy family who lose everything and are forced to take up residence in the small town they bought as a joke: Schitt's Creek. A lot of Creek's satirical, dry humor first came then from the culture clash of provincial town characters with the likes of melodramatic — and gloriously bewigged — Rose matriarch Moira (Catherine O'Hara). Yet, once the show found its footing, it revealed a surprising empathy and warmth for the characters. Watching the relationships between the Roses as well as the townspeople grow became a major part of Schitt's Creek's appeal for fans. And when the series ended, they were mostly satisfied but mourned the finale anyway.
But what if ravenous viewers could see even a little more of David and Stevie? Read on to find out where to watch some Schitt's Creek content you may not have known was available.
There's an exclusive YouTube web series, Inside Schitt's Creek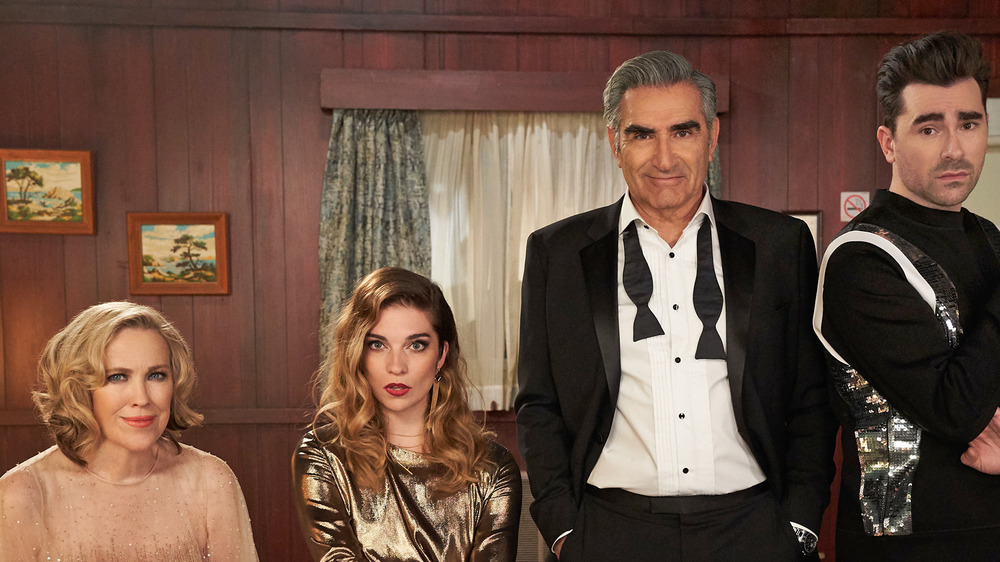 Pop TV
Fortunately, creators of the show have provided fans with some episodes many might not know about. Inside Schitt's Creek is a web series currently available for free on the Schitt's Creek YouTube channel that features all of your old favorites, including Bob, Alexis, Ray, and David. Each video accompanies the first four seasons of the show, with the cast playing their characters and doing often hilarious exchanges and commentary about an aspect of the episode.
This includes David and Stevie trading bad pickup lines, Jocelyn's nightmarish nacho chip casserole, and Ted's dream job. For Schitt's Creek fans who are missing the show, this could not be more of a godsend even if the episodes do end after season 4. Even if YouTubers finish it quickly, there's also plenty of footage from behind the scenes, funny bloopers, and interviews with the ensemble cast.
There's another web exclusive show!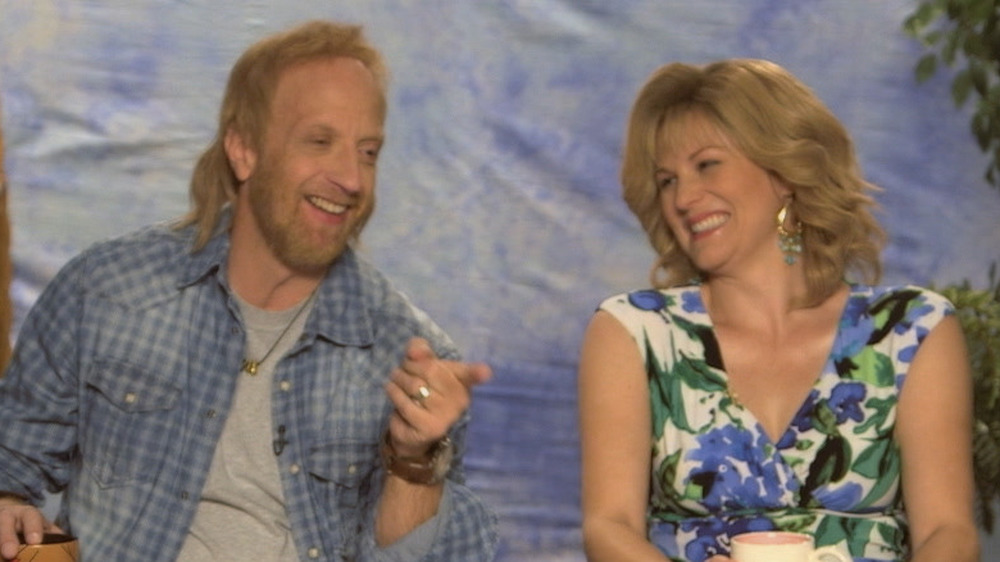 Pop TV
And there's one more web exclusive show if you should need it!
Wake Up with the Schitt's (yes, that is the title) is another Schitt's Creek web series currently available on the channel if all other options for revisiting the town are exhausted. Written by and starring Chris Elliott and Jennifer Robertson, Wake Up is a short talk show supposedly broadcast in-universe on local channel W-CR-EEK TV and hosted by Roland and Jocelyn Schitt.
On Wake Up, Mayor Roland and devoted — if passive-aggressive — wife Jocelyn do call-ins, conduct awkward interviews with guest stars like Stevie, and as usual, recount strange and horrific anecdotes. The show also does its best to replicate the questionable production values of local broadcast television. It's only eight bite-size episodes but still a fun afternoon watch if you need a time killer and want some more time in the world of Schitt's Creek.
Otherwise, the show is currently available on multiple streaming services.