The Jim Carrey Comedy Flop Finding New Life On Hulu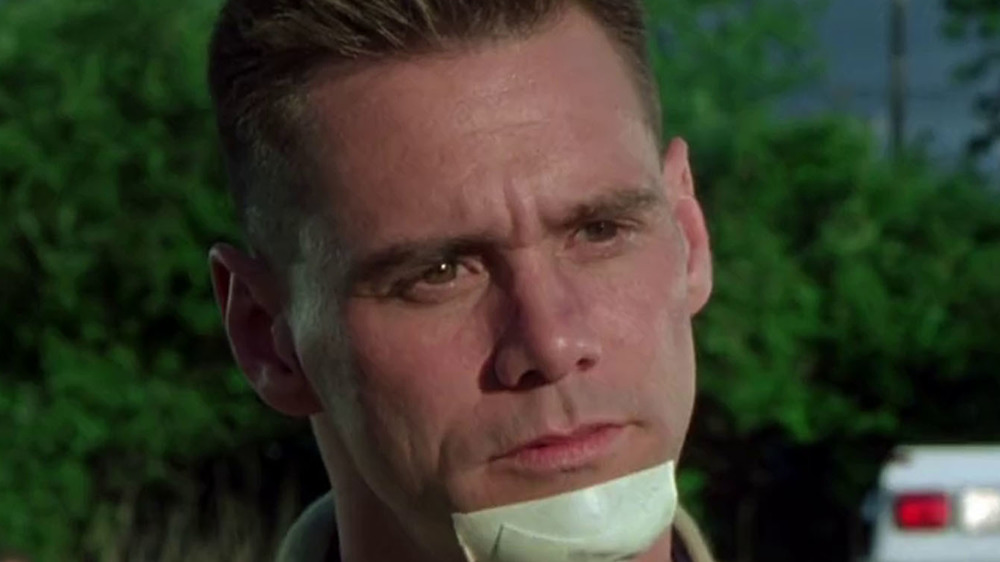 20th Century Fox
Hollywood's most reliable A-listers still turn in a box-office dud from time to time. The 2000 Farrelly Brothers comedy Me, Myself, and Irene did turn a profit, according to The Numbers, bringing in over $149 million worldwide against a $51 million budget. But by star Jim Carrey's standards, it wasn't a success. Currently, it's only his 17th highest-grossing film ever (via fan site Jim Carrey Online), coming in behind titles like the 2014 sequel Dumb and Dumber To and 2008's Yes Man. Films succeed or fail for many different reasons, some within the star's control and some not. But thanks to the home video market and later online streaming, many box office failures have managed to find their audiences well after their theatrical runs, giving them second lives. And that's what's happening with Me, Myself, and Irene right now: the film is currently listed on Hulu's "popular movies" section.
Me, Myself, and Irene wasn't a critical or commercial darling, and it hasn't aged terribly well due to its depiction of mental illness, but there are worse ways to spend an hour and 56 minutes.
2021 is 2000 all over again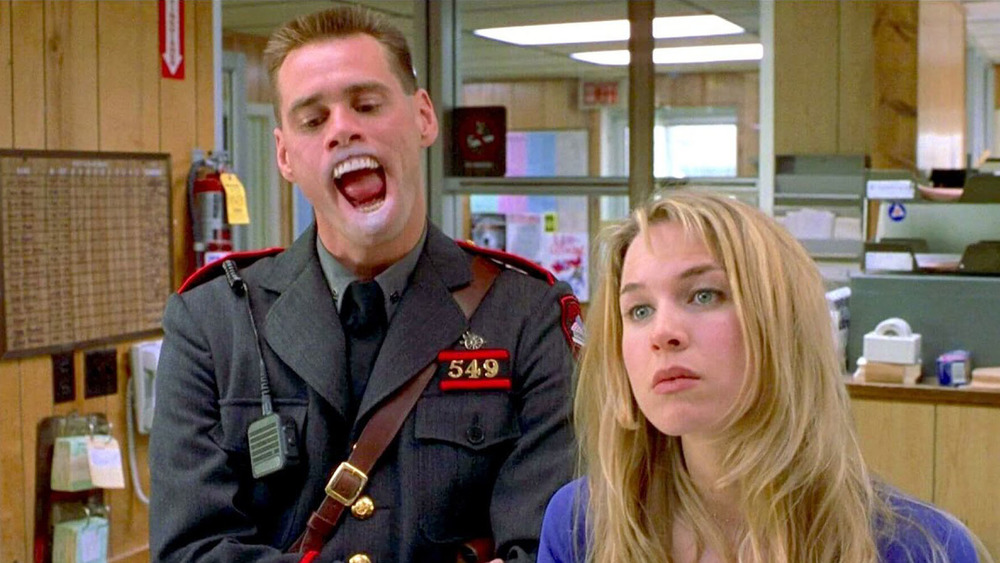 20th Century Fox
The premise for Me, Myself, and Irene is simple: Jim Carrey plays a small-town Rhode Island cop who exhibits, ahem, "advanced delusionary schizophrenia with involuntary narcissistic rage," following years of bottling up everything life has thrown at him. As such, he presents two distinct personalities: Charlie is mild-mannered and sweet, while the other, Hank, is a hard-drinking, potty-mouthed sex maniac. Hank initially came to be when something inside Charlie seemingly refused to let him be a punching bag anymore. Unfortunately for Charlie, circumstances cause him to have to go without his medication right when he meets Irene (Renee Zellweger), the woman of his dreams.
Me, Myself, and Irene isn't a typical Jim Carrey comedy. The setup may be straightforward, but playing multiple personalities is a bit more of an acting challenge than Carrey's earlier roles, and it may signal his interest in branching out into more complex characters, which he eventually did. It's also his first starring role in an R-rated comedy, coming after his many 90's box office juggernauts like Liar, Liar and The Mask, but before his shift to more serious fare in the 2000's, with films like Man on the Moon and Eternal Sunshine of the Spotless Mind. Like his role in Cable Guy four years earlier, Carrey's role in Me, Myself, and Irene has elements from both his kid-friendly crowd-pleasers and his darker roles.