Here's How You Can Watch Every Season Of Schitt's Creek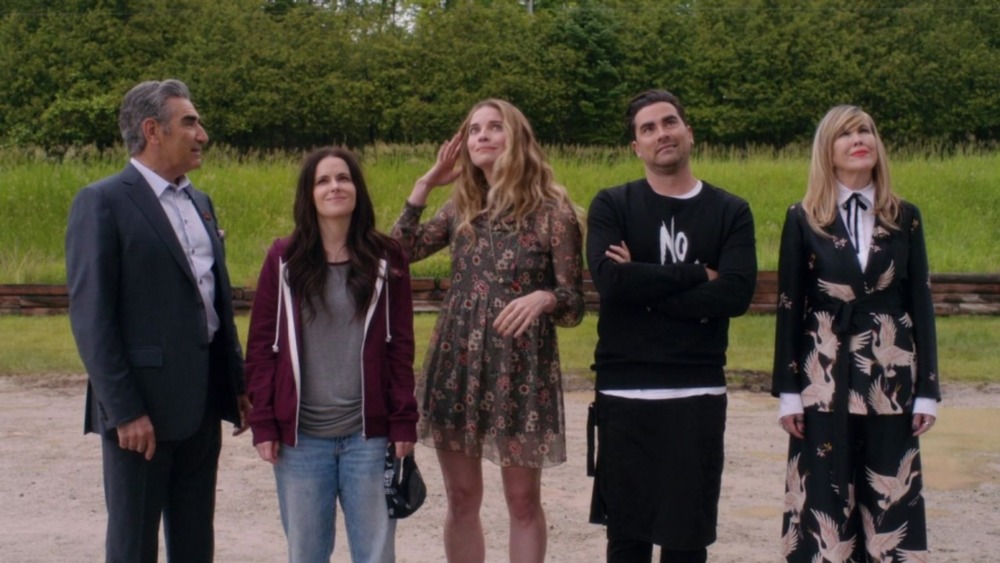 CBC
After making Emmy history by sweeping every major comedy category in 2020, Schitt's Creek solidified its place in the pantheon of classic TV sitcoms. But if you haven't gotten around to checking into The Rosebud Motel just yet, don't worry, because you can watch every season of Schitt's Creek with or without a subscription to a major streaming service. That's right, you can stream the Emmy-award winning comedy 100 percent free, if you so choose.
Schitt's Creek, which first aired on CBC in Canada and Pop TV stateside, follows the wealthy Rose family who are forced to move to the titular small town after losing all of their money. Left with nothing except for the unfortunately named town they bought for their son, David (Daniel Levy), as a joke, the Rose family — Johnny (Eugene Levy), Moira (Catherine O'Hara), Alexis (Annie Murphy), and David — relocate to the town's hotel as they work toward rebuilding their lives and getting back on their feet financially.
The comedy ran for six seasons, during which time the small town comedy seemed to garner more and more new fans each year. This was due in part to the show's popularity on Netflix, where it makes for a quick, funny, and comforting binge watch.
All six seasons of Schitt's Creek are streaming on Netflix right now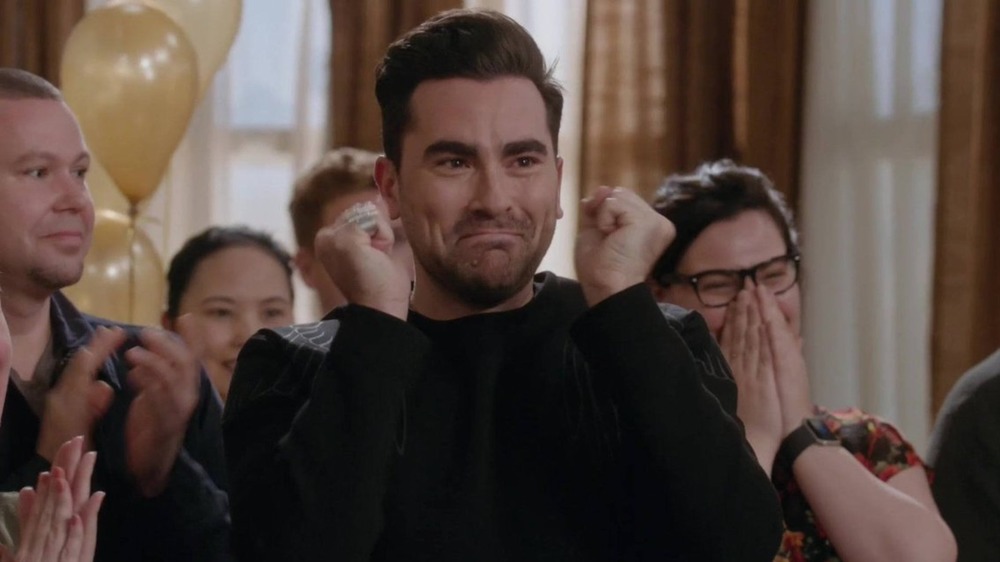 CBC
Even though Pop TV brought the Rose family stateside, it's Netflix that made the hilariously named show a hit. Anyone with a subscription to the streamer in the U.S. can watch all six seasons (totalling 43 episodes) whenever they want. But as is always the case with Netflix, there's no guarantee that the show will be in the streaming giant's library forever.
As of right now, Schitt's Creek's home on Netflix appears to be safe. In fact, season 6 just arrived in October 2020, so new viewers should have plenty of time to catch up. But it's always a good idea to keep an eye on the streamer's comings and goings, especially in light of Netflix losing the rights to popular titles like The Office and Friends. Since Schitt's Creek isn't one of the streamer's originals, there will probably come a day when another streaming service tries to scoop it up.
For now, Netflix subscribers can enjoy Moira and David learning how to fold cheese, and listen to Alexis regale her friends and family with tales of her international exploits whenever they want.
Every season of Schitt's Creek can be streamed 100% free in the U.S., thanks to a couple of under the radar services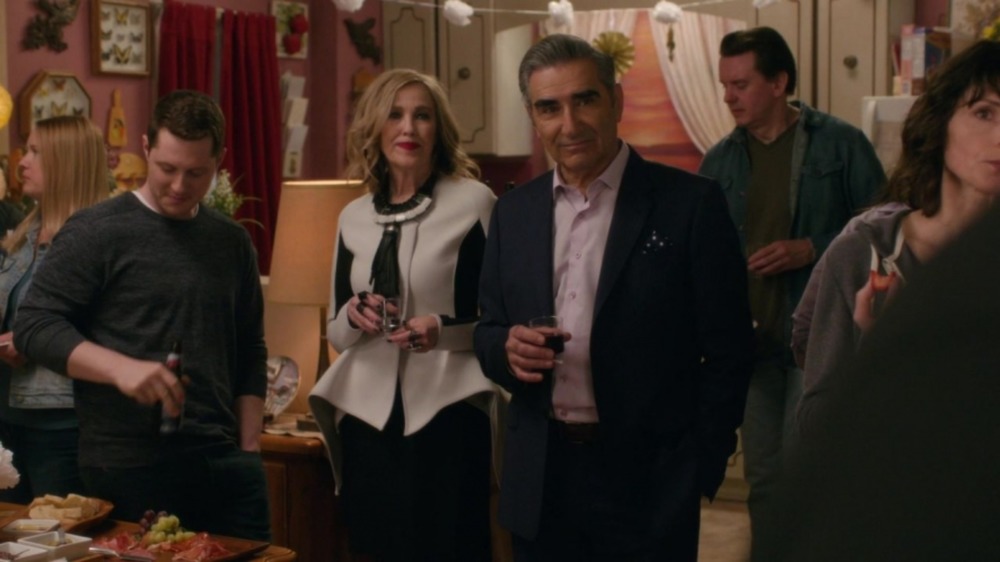 CBC
Don't have Netflix? That doesn't mean you have to miss out on Schitt's Creek. Even though the hit comedy isn't available on Hulu or Amazon Prime, it is streaming on a couple of under the radar services for free (seriously, there's no catch).
Viewers can watch all six seasons of Schitt's Creek on IMDb TV and CW Seed for free. Neither service requires viewers to sign up or enter any credit card information. You will have to watch some ads, but that's a small price to pay in exchange for the cozy goodness of Schitt's Creek gentle, but smart sense of humor.
Whether you opt for the ad-free experience on Netflix, or tuck into a free binge watch courtesy of CW Seed and IMDb TV, Schitt's Creek shouldn't be missed. The Canadian comedy is the rare show that more than lives up to the hype — and come on, you know you want to understand all of those David memes that are always making the rounds on social media. And the only way to do that is to spend some quality time with the Rose family.