Myrtle Snow From American Horror Story Is Unrecognizable In Real Life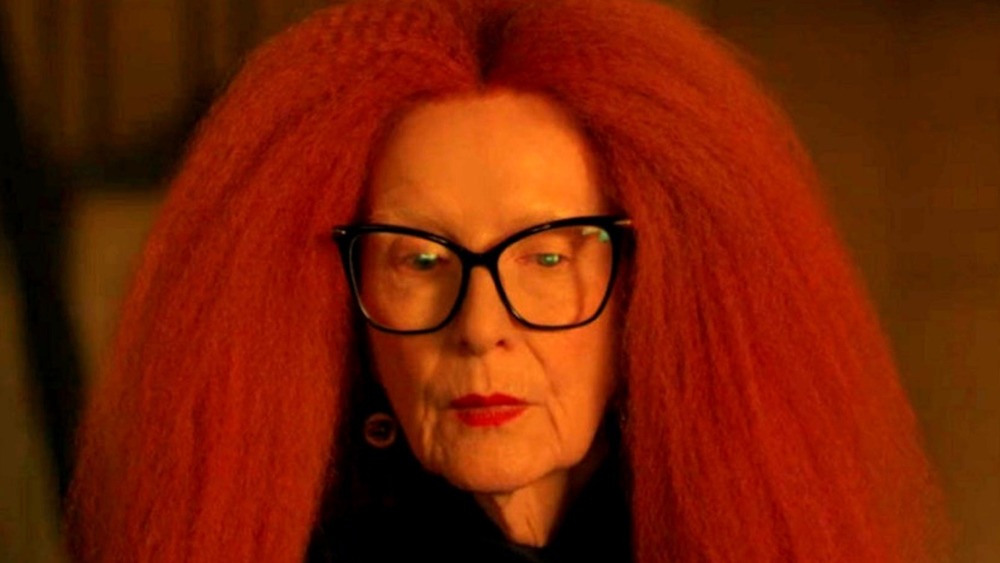 FX Networks
Myrtle Snow's infamous last word: "Balenciaga!" reflected everything that the beloved witch stood for. American Horror Story: Coven showcased Myrtle Snow as a clotheshorse, as well as a powerful sorceress. She's burned at the stake, only to be resurrected, then dies again — all the while remaining true to her number one priority: designer labels.
AHS Creator Ryan Murphy drew inspiration from two legendary fashion editors to create the character. He gives credit to the late Grace Coddington – Welsh model and editor of Vogue magazine — for Myrtle's scarlet coiffure and iconic looks. As for her distinguishable dialect, Murphy tasked the actress to emulate former Vogue editor-in-chief Diana Vreeland for the role.
Coming up against Supreme Witch Fiona Goode (Jessica Lange) is no easy feat, and Murphy made sure the role was filled by a verifiable chameleon. Someone who could hold their own amidst the most powerful witches in New Orleans.
Frances Conroy has transformed often for American Horror Story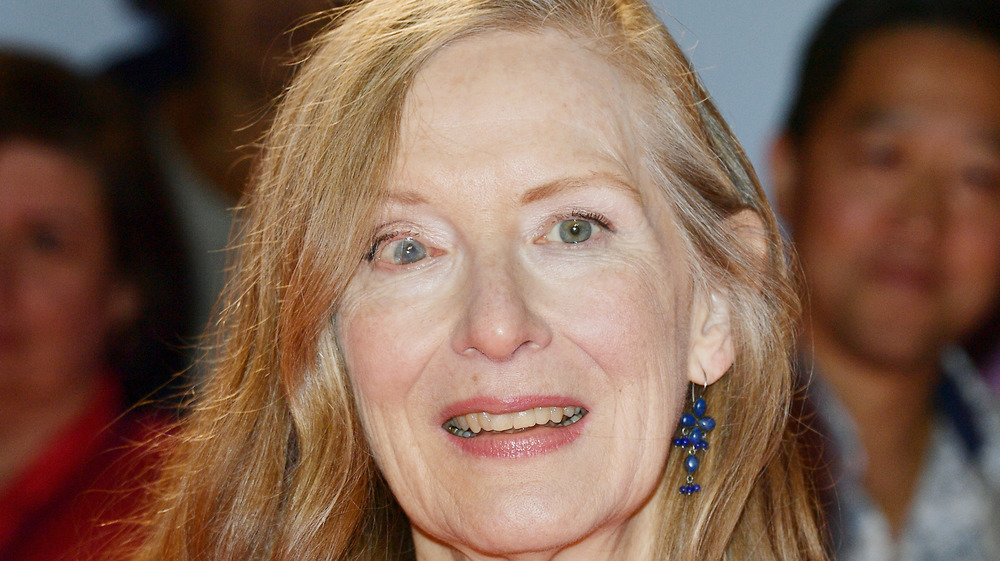 George Pimentel/Getty Images
Frances Conroy has been professionally acting since 1978. She appeared in everything from Law & Order to films like The Wicker Man (2006) and Joker. Before American Horror Story, Six Feet Under fans knew her as the matriarch of the Fisher family. Now as an AHS staple, Murphy praises Conroy as a brilliant character actress. In an interview with Entertainment Weekly, he raved that in every season, "[Francis is] the one we require to do the most drastically different thing ... Every season [she] has done a different voice, a different physical look."
Indeed, in season 1's Murder House, Conroy played the heartbreakingly confined maid, Moira O'Hara (the younger version was portrayed by Alexandra Breckenridge). In Asylum, Murphy cast Conroy as the powerful Angel of Death. As for her third AHS appearance, Conroy entered a new echelon of style as mythical fashionista Myrtle Snow.
Being that Conroy's previous AHS characters had to wear the same look all season, the show's costume designer Lou Eyrich was excited to change things up for her. He told Entertainment Weekly that "watching Franny transform into Myrtle Snow was a highlight" of the season.
There's been no shortage of actors who have undergone complete transformations for the FX horror anthology, but even Murphy argued that Conroy may be the best of all of them. He's certainly keeping her as a contender — Conroy has appeared in eight seasons of American Horror Story and will be returning in season ten. As of this writing, details on the 10th season are slowly emerging, but an FX trailer from Hulu glimpses Conroy in a new look for the show.