The Office Episodes You Never Knew Existed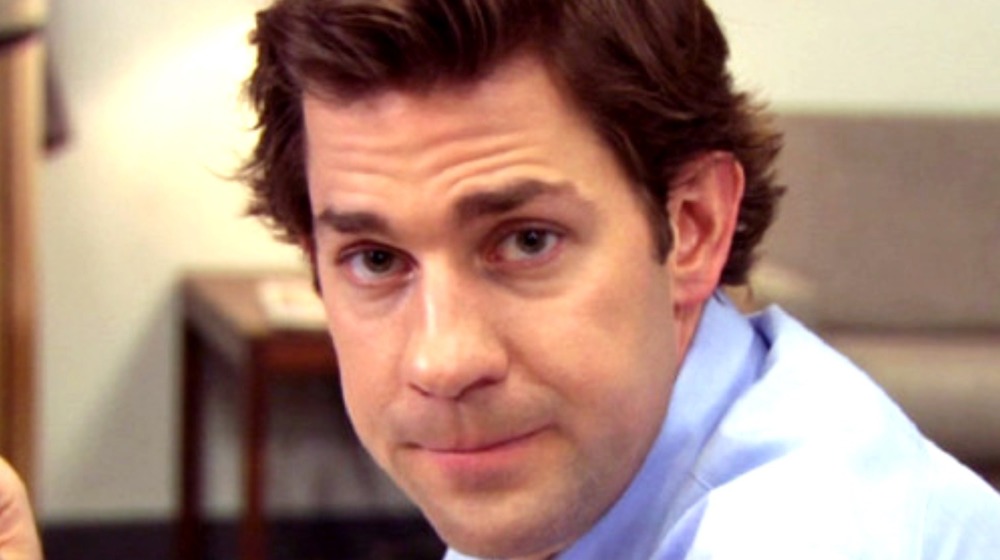 NBC
There are few modern sitcoms with quite the same rabid following as NBC's bleak workplace series The Office. The sheer devotion of fans to the former Netflix staple — including young pop star Billie Eilish — has inspired Vanity Fair articles as well as some astute political analysis. Yet, the simplest explanation seems like the best one here: Audiences simply clicked with the absurd humor and deeply relatable characters. (Of course, if anyone reading this actually identifies with Creed Bratton, please seek psychiatric help immediately.)
However, are most fans aware of The Office "webisodes" that starred Kevin, Angela, and Oscar?
As with many network series in the mid-to-late 2000s, episodes of The Office: The Accountants were released online in 2006 to promote the then current second season. The web series ran for ten episodes and gave hungry Dunder Mifflin fans a fun diversion centering on the accounting department of the Scranton office. Read on to find out more about The Accountants.
The Office: The Accountants was a 2006 web series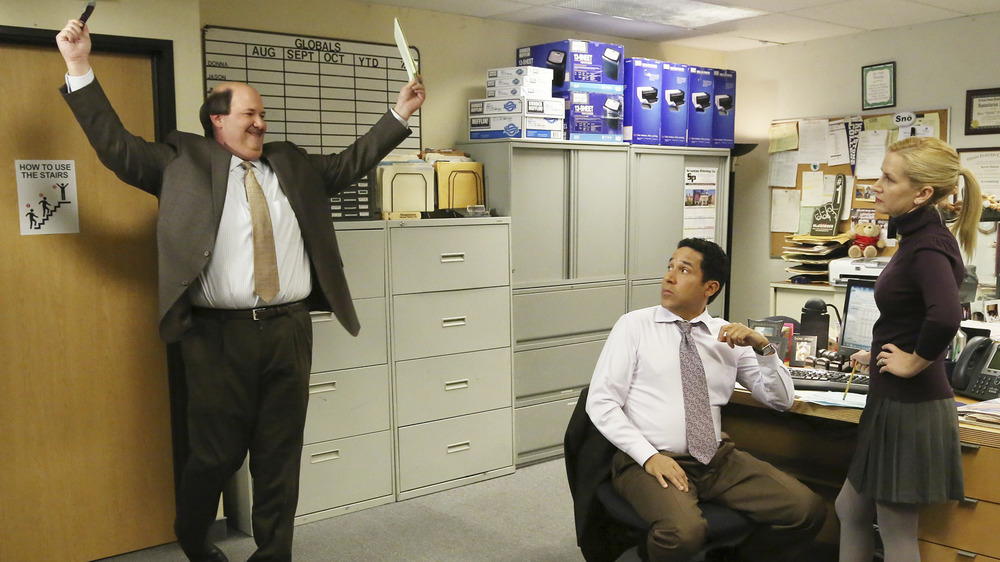 NBC
The 2006 web series The Office: The Accountants focused specifically on the Dunder Mifflin accounting department, all of whom were side characters at this point compared to the likes of Jim, Michael, and Pam. 
The show begins when Scranton bookkeepers Kevin Malone, Oscar Martinez, and Angela Martin discover that $3,000 is missing. The three accountants work together — often badly — to find out who took the money, though Oscar is sure Michael did it.
The episodes then follow the amateurish sleuths as they interrogate fellow Scranton employees and slowly turn on one another. Highlights included Stanley marveling over the crime as well as Phyllis' extremely petty confession to the team. The series finale, "The Best Day of My Life," then brought the, uh, "case" to an appropriately hilarious, anticlimactic ending that could only happen on The Office.
NBC's success from The Accountants, including a Daytime Emmy Award, would inspire future Office web series, including Kevin's Loan and The Outburst. Even if The Office is no longer available on Netflix, The Accountants is available on the official Office YouTube account. So, if you're craving a visit with Dwight, Oscar, and the Dunder Mifflin gang, you can still catch the web series there.